We don't get much time in the upper-left coast outside of our normal deluge of rain, so when we see a break in the clouds, we break for the mountains. The Pacific Northwest and Whatcom County, in particular, is home to a vast amount of beautiful peaks, ridges, rivers, waterfalls and everything in between.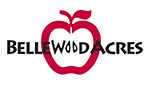 If you live in Whatcom County, you probably know of some of the quintessential hikes out there that you have to do. I'm talking Oyster Dome, Pine and Cedar Lakes, Blue Lake and Galbraith Mountain. With so many high-quality hikes it can be easy to miss some of the lesser-known gems. Don't let these diamonds in the rough go unnoticed, check out these seven summer hikes you need to go out and do today. Trust me, you won't regret it.
Heliotrope Ridge
Boasting a 4.6 star review on alltrails.com, Heliotrope Ridge does not disappoint. This beautiful route provides you with stellar views of Mount Baker and you don't even have to climb too much elevation to get there. The ridge is a 5.5-mile roundtrip hike, in which you will experience a total elevation gain of 1,400 ft. Heliotrope Ridge runs right along the Coleman Glacier and is peppered with massive coniferous trees and crystal clear water, in addition to its incredible views of Mt. Baker. (Map)
Anderson and Watson Lakes
A hike with double the rewards is a hike that is double the fun. The Anderson and Watson Lakes trailhead takes you through sprawling forests of hemlock and pristine meadows. Located east of Baker Lake, the trailhead starts through a second-growth forest as you make your way toward little streams, wildflower-filled meadows, views of Mt. Shuksan and of course the lakes themselves. This hike is six miles roundtrip and you will gain approximately 1,100 feet in elevation. (Map)
Dock Butte
Dock butte has one of the best views of Mt. Baker, hands down. But the panoramic mountaintop views don't stop there. From the summit of Dock Butte you can see Sloan Peak, Glacier Peak and the Twin Sisters. Summer is the perfect time to hike Dock Butte, as on a clear day all of these peaks and many more are visible. It's a great intermediate level hike too, 4.4 miles roundtrip and 1,500 feet of elevation gain are what you will be faced with. There really is no better place to have a picnic. Take a light lunch with you on the hike up and eat your meal while marveling at the mountains. (Map)
Chuckanut Ridge
This hike is for the more adventurous, well at least for those who want to spend an extended period of time in the outdoors. Checking in at 10.4 miles roundtrip, Chuckanut Ridge starts in Larrabee State Park just south of Bellingham and then serves as a connector to the trail system on Chuckanut Mountain. You'll get terrific views of the San Juan Islands and the Cascade Mountains along this trail as well. But be wary, at times this can be a popular route for trail runners and mountain bikers. (Map)
Stimpson Family Nature Reserve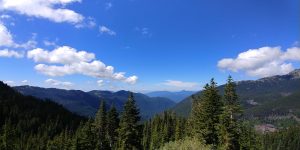 Just like it says in the name, this is the perfect hike for the whole family. Located in Sudden Valley, the Stimpson Family Nature Reserve runs 4.9 miles through beautiful old growth forest situated on the Northwest side of Lake Whatcom. The trails are well-kept, although heavily forested, and Beaver and Geneva Pond make for interesting aquatic destinations to visit while you romp around all the vibrant greenery. You won't be the only ones in the reserve either, ducks, woodpeckers and many frogs call the area home. (Map)
Hidden Lake Lookout
Have you ever been on a hike that made you suddenly realize how small we really are? You know, one of those hikes where the vastness and overall grandeur of the area you are surrounded by puts you in a state of bliss and wonderment. If you haven't, then I recommend experiencing this feeling, it is something everyone should partake in at least once (or multiple times, in my opinion). Although Hidden Lake Lookout can be quite the trek, it is more than worth it. An 8-mile roundtrip hike with a 3,300 foot elevation gain, upon reaching the lake you are greeted with unparalleled views of Boston Peak, Sahale Mountain and Klawatti Peak, to name a few. (Map)
South Lost Lake Trail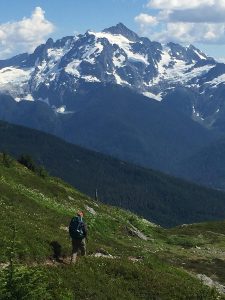 The beauty about Lost Lake is that it is a great place to visit regardless of the season. Every time is a good time to embark on the South Lost Lake Trail, the only difference is that different seasons offer up different bounties. During the summer months, the 9-mile roundtrip hike is a great place to bask in the cooling old-growth forest filled with Western Hemlock and Douglas fir while you check out the Lost Lake Falls. (Map)
Happy hiking! Go out and get your fix of vitamin D. Those rainy days will be back before you know it.