Since 1996, Christin Lunny, the Bellingham/Whatcom Chamber of Commerce's newest edition as the Business Development and Sales Coordinator, has called Bellingham home. Starting in the marketing department at WECU upon arrival in Bellingham, Lunny later landed in pharmaceutical sales. This entailed a lot of driving from location to location for many years.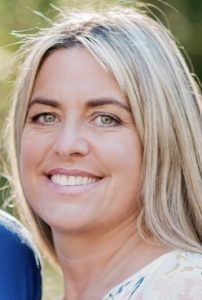 "I noticed I was missing that feeling of community," Lunny says. "I wanted that back. This brings me back full circle."
After graduating from the University of Washington, Lunny took a position with Seafair in Seattle planning community events. What really attracted her to the opportunity was the sense of community those events created, how they made the city special and how they brought in new participants.
Now, in her new role with the Bellingham/Whatcom Chamber of Commerce, Lunny sees the opportunity to learn about the Chamber and its role in the community. Lunny is excited at the prospect of reaching out to businesses about working together. "It's exciting when businesses work together," she says. "I've stepped into a good place. Generating new members is easy when you work with a staff who understands their mission."
With five kids at home, life is busy but it also allows Lunny to bring a unique experience to her new role. She has been a participant in many of the local events that now fall under the purview of the Chamber of Commerce. When speaking to local businesses about the Chamber of Commerce, she can share her experience as a participant and the sense of community that getting involved with the Chamber of Commerce brings to local businesses.
Get to know Christin at the next Chamber event! She's looking forward to working with and getting to know the business community.
Sponsored