Resident and local Western Washington University student Max Tuckner describes the experience of living at Bellingham's privately owned NXNW Student Living saying, "There is a great atmosphere for anything you want." Tuckner has lived at NXNW since it opened in September of 2016. He also works as a Housing Consultant creating relationships with existing residents as well as potential residents looking to find a great place to live.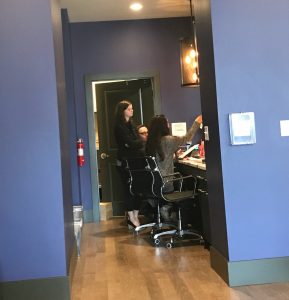 NXNW is a unique community, a complete student living community designed around Western Washington University students, conveniently located just minutes from campus. Residents enjoy two and three bedroom fully furnished apartments offering private bathrooms, in-unit laundry, 24-hour fitness center and a private shuttle bus to campus.
Tuckner describes various meeting places around the complex that fit just about any lifestyle.  The clubhouse features a coffee house setting. A gathering room offers a large television for sporting events. The outdoor courtyard comes complete with fire pits, barbeques and hammocks. "It's what sets this place apart," says Tuckner of the courtyard area. "It's a great place to meet new people and hang out. It's very community oriented." No matter where you go you will find groups of residents enjoying themselves and sharing experiences.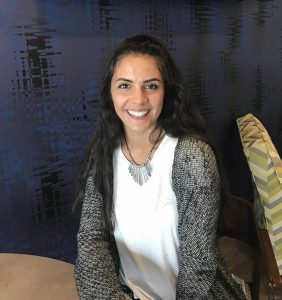 Victoria Carlson, a Western Washington University student studying Special and Elementary Education while working as a Housing Consultant, describes NXNW Student Living as her home away from home. "I wouldn't work here if I didn't like living here," Carlson says. "We're all creating bonds with people we likely wouldn't run into on campus."
She goes on to describe how she signed her lease even before the complex was constructed, with only images to view in a gallery instead of the in-depth tours she gives to prospective residents today. While she and her best friend had already decided to live together, they agreed to be matched with a third roommate in order to obtain a three-bedroom apartment. "She's the best," Carlson says. "It was a really good match."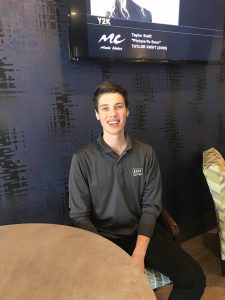 It is this ability to successfully match roommates and create community-building common areas that encourages new friendships and connections. "People who live here are starting their lives and making choices," says Elizabeth Cutler, Housing Consultant and Public Relations student at Western Washington University. "It's interesting to meet all of these students from the different schools."
Cutler explains that she really appreciates the best of both worlds at NXNW Student Living. "You get your own space of an apartment and room but you get to walk into the courtyard and are a part of the community," she says.
Dan Thomas, a senior at Western Washington University studying Visual Journalism says that Bellingham is a friendly environment and NXNW Student Living perpetuates that environment by enabling residents to meet new people and cultivate relationships. "It's kind of like a mini city," says Thomas of NXNW Student Living. "Why wouldn't you want to live here? It's just fun. It's interesting meeting everyone."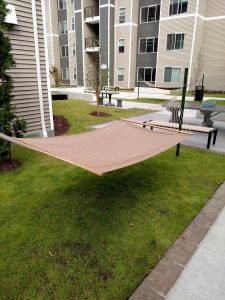 The idea of being part of a strong community is important to NXNW residents. Engaging in that community also creates a true sense of connection and safety. "Everyone really respects each other," says Cutler, for whom safety and security is an important element. "It's safe here."
Cutler, who describes NXNW Student Living as a very different type of living complex, says, "All of the amenities are a bonus. It's the community that makes it. It's nice being able to go out and hang with the other college students."
"There's a wealth of knowledge here," says Thomas of the diversity of residents. "We, as residents, have the ability to take advantage of all of that knowledge as we get to know each other."
Residents who work as Housing Consultants at NXNW Student Living enjoy an increased ability to form connections and watch the community being built. "There's a mindset of working together to create a community," says Carlson of both the staff and residents.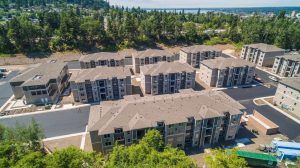 Thomas finds it interesting getting to know everyone from the front desk. He says it is incredible to see the matching of roommates and how quickly those new residents become friends after meeting for the first time.
With over 600 residents in a small footprint, NXNW has become a place that connects students with each other. It also creates a sense of connection with the various campuses. It is a collection of residents from a mixture of schools and backgrounds all finding common ground and creating a community.
"You want to see a cool community?" says Thomas. "Come and see the courtyard on a Friday night. You'll see as many as twenty to thirty people who don't know each other hanging out and laughing."
For more information on NXNW Student Living visit live-nxnw.com.
Sponsored