May saw the addition of many new and interesting local reads to the pages of WhatcomTalk. Each month we like to take a look back at what most resonated with our community. Here are some of WhatcomTalk's most read stories in May: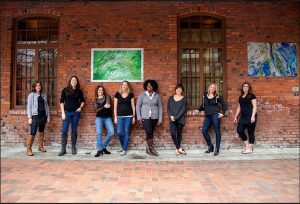 WhatcomTalk's most read story was all about Jazzercise! When you think of Jazzercise you probably envision women in leg warmers and leotards bouncing to the beats of 80s pop music. But while the spandex and oversized shirts of yore may be back in style, Jazzercise has changed greatly. While cardio dance programs like Jazzercise are known for offering great workouts, instructors now focus on the benefits that keep students healthy in other ways.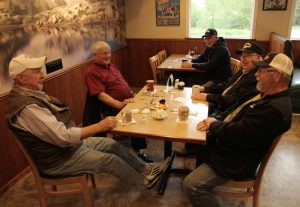 Coffee groups are a source of community and meaning. There is no agenda as they talk about books and current events. They get nostalgic and fondly revisit memories of their pasts. Over time acquaintances become friends. Each participant knows that if they didn't show up, they would be missed.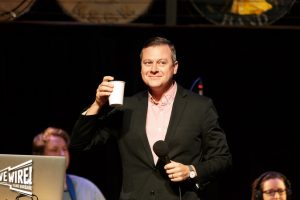 Luke Burbank wears a lot of hats. A panelist for 10 years on National Public Radio's Chicago-based "Wait, Wait…Don't Tell Me!" news quiz show, Burbank also hosts Portland, Oregon's "Live Wire Radio." Maybe you've heard of a little television program called "CBS Sunday Morning"? He's a correspondent there, as well.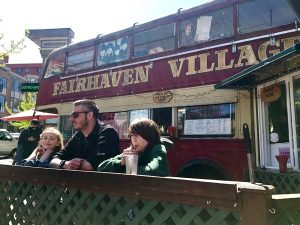 Every family needs a break from cooking at home from time to time, but the next challenge is often deciding on what restaurant to visit. Luckily there are a lot of delectable options around town that offer good food at reasonable prices and support our community to boot! So put your worries at ease and choose from one of these neighborhood gems the next time your crew starts looping the seemingly endless "Where do you want to go?" – "I don't know, where do you want to go?" discussion.
WhatcomTalk is a digital media company sharing positive stories about people, places and businesses in Whatcom County. WhatcomTalk offers content marketing and online options to advertise across our community social network in Bellingham, Lynden, Ferndale and beyond. Advertise with WhatcomTalk to reach your target market, grow your brand, and measure results.