Submitted by: Ballet Bellingham
Ballet Bellingham has announced that it is organizing a delightful new performance of the classic fairy tale, Cinderella. One of the most adored stories of all time will take center stage at the Mount Baker Theatre on Sunday, June 11 and tickets are now available online at the Mount Baker Theatre box office and also by phone. According to Jessica Crook, Cinderella's rags-to-riches fairy tale will enchant fans from all age groups and everyone will enjoy the presentation.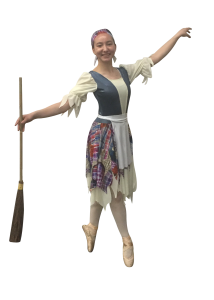 "We wanted our production of Cinderella to be entertaining and enchanting for audiences of all ages. Watching these dancers, some of whom are brand new to performing, bring this story to life has been a joy to watch," said Jessica Crook, Artistic Director at Ballet Bellingham. "Join Cinderella, her silly step-sisters, Fairy Godmother and many other fantastic characters as Cinderella finds her handsome prince in everyone's favorite happily ever after story."
In addition to the performance itself, there will be beautiful costumes, graceful choreography and lots of humor to bring this timeless tale to life. This 90-minute production is perfect for even the youngest of audience members. Squalicum High School sophomore, Aislinn Knight, stars as Cinderella. Sehome High School senior, Naomi Whiting, portrays the Fairy Godmother. Furthermore, Whatcom Community College students Bailey Crook and Sierra Thomsen bring the laughs as Cinderella's stepsisters.
Tickets are $10 and are available at the Mount Baker Theatre box office, online at www.mountbakertheatre.com or by phone at 360-734-6080.