The crew at A-1 Builders and Adaptations Design Studio has led the way in Whatcom County on green building and sustainable business practices. Owners Rick Dubrow and Cindi Landreth have recently shifted their company's philosophy of thinking long-term towards additional areas, like the Universal Design and Aging-In-Place movements.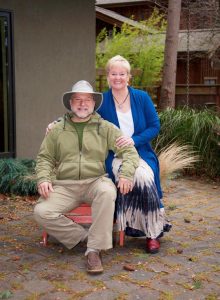 These admirable practices, combined with quality work from highly skilled professionals, have made A-1 Builders in high demand for remodels, with a current load of ten designs in progress and a waiting list of 14 more design clients.  Meanwhile, their production crew is working on five projects with eight others waiting to start. Projects cover the gamut of what can be done to an existing structure, from a deck extension to a kitchen redo; from a Victorian exterior remodel to the addition of a new garage. With all the work pouring in, A-1 Builders has extended its staff to include two new carpenters and two additional designers.
So what does it take to be a part of the growing A-1 Builders team? The credentials range just as much as the project types they handle. Take the two new-hire carpenters, for example. Alex Fletcher brings along a 10-year background in cabinet making while Bradlee Frierott, former business owner and yoga educator, is new to town and seeking to learn the construction trade.
"A-1 Builders believes in making a fair profit by hiring, training, motivating and rewarding a highly professional group of co-workers who work as a team to produce a well-designed and well-crafted product," says A-1 Builders co-owner, "First Hammer" and President, Rick Dubrow. "We hire folks interested in a career path, not just for a project here or there."
Another key to success is having a team that focuses on customer service and satisfaction in every step of the process. "Achieving such satisfaction in this business takes many forms," says Dubrow. "It's often said that managing dust and debris is as important as the quality of our product. When problems arise, we try to deal with them honestly, transparently and with integrity, fairly and firmly."
Customers take notice of this attention to detail and commitment to respect and integrity, as is nicely illuminated by the amount of repeat business and glowing reviews A-1 Builders has built over the decades. "Nobody is perfect but one of A-1's best qualities is their willingness to make things right and even point out their own mistakes when they find them," says Whatcom County resident and A-1 customer Anthony Bon. "They listened and took the time before we started to understand our wants and tastes, and provided a thorough and professional proposal detailing everything from insulation to doorknobs."
It's not just clients who have taken notice of A-1's superior business practices. The company has been racking up awards for years, including the Best of HOUZZ Award in 2014, 2015, 2016 and 2017 for client satisfaction and the Angie's List Super Service Award in their "Remodeling – General" category in 2012, 2014, 2015 and 2016.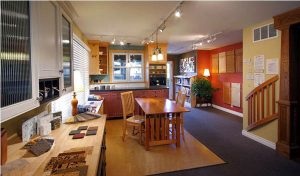 "When it comes down to it, I'm an environmentalist who runs a business and this has driven oh so much," says Dubrow. "[Environmental entrepreneur, journalist and author] Paul Hawken said that 'There's no polite way to say that business is destroying the world.' And I agree with him. Hence our focus on people and planet. Our awards emerge from this focus."
A new recognition came in 2016 when Sustainable Connections selected A-1 Builders for their Meaningful Employment Sustainability Champion Award. Every year the local nonprofit honors five local businesses that are taking steps towards achieving a healthy triple bottom line: taking care of employees, the environment and the local economy. This particular award goes to a local company that provides employment opportunities that engage employees, provides livable jobs and plans for the future.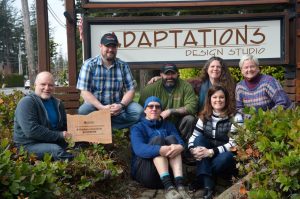 Not only have owners Dubrow and Landreth worked hard to create a meaningful working culture and family-like environment in many ways today—such as providing exceptional benefits for their employees—they are also looking forward to the team's future. Now on their way to retirement, Dubrow and Landreth are in the process of selling their entire business to eligible staff, forming a worker-owned cooperative; a Subchapter-T Corporation. Within a few months they will metamorphose into "A-1 Builders & Adaptations Design Studio, a Design/Build, Worker-Owned Cooperative."
"Cindi and I started studying this model as a possible succession plan as we began to explore retirement. The model fits our values like a glove," says Dubrow. "We can pass the company on to those responsible for its success, bringing democracy into the workplace and avoiding inequality head on."
A-1 Builders and Adaptations Design Studio
3310 Northwest Avenue in Bellingham Washington
360-734-5249
Sponsored