Dale Serbousek is a bit of an underdog in the real estate world. Taking a job as a technical writer with Grizzly Industrial and arriving in Bellingham in November of 2000, he and his wife Johanna had only been married for a few months and had never set foot in the Pacific Northwest. "Neither of us had family here and we'd never even been to Washington," Dale remembered, "let alone the Northwest. A friend from Spokane told me not to pass up the chance to live and work in Bellingham, so we took the plunge sight-unseen."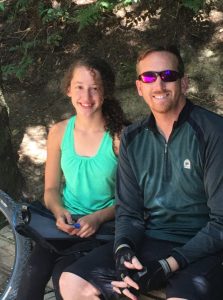 Dale remembers stepping off the plane in Bellingham that first dark evening. "I couldn't see anything flying in. I thought I was in the middle of nowhere. It just smelled like Christmas trees," he said with a laugh.
Working as a substitute teacher in California to pay the bills, Dale was always on the lookout to explore other vocations. With a degree in Journalism and Mass Communication from the University of Iowa, Grizzly Industrial awarded him the opportunity to combine his unique skill-sets of writing and woodworking. "At that time, it was my dream job," Dale remarked. He learned about graphic arts, photography, internet marketing and web design – all skills he'd further develop as he evolved into an entrepreneur within various disciplines.
Being the 'creative' Dale obviously is, it's no surprise that his time at Grizzly was simply a stepping-stone to his next career adventure. Dale had a rye smile as he remembered how writing morphed into an unexpected and successful online business. "One day, I was looking online for a scratching post for my cat and I was struck with a money-making idea. Upon seeing the prices they were charging, I said, 'I can build better cat scratchers for less money, and design them to be easily shipped and assembled by anyone.'"
During the period that Dale would later realize was his last year at Grizzly, he moonlighted in the evenings and weekends building cat scratchers in his garage and selling them on the internet. His cat condo orders quickly went from two to three per week, to two to three per day. Realizing his window of opportunity to leap into entrepreneurship was presenting itself, he graciously resigned from Grizzly and pursued his newfound success as a home-based e-commerce manufacturer in January of 2004.
Dale and his wife Johanna had moved to Lynden, bought a house and started a family by this point. Getting the day's cat scratchers built and shipped by noon allowed him the afternoons to peruse other avenues of entrepreneurial interest. "I'm the type of person who's always looking to further refine my talents, not necessarily to make more money but to see how I can be put to best use in this world," Dale revealed. Although his wife wasn't thrilled with the idea of him exchanging his steady day job at Grizzly to make cat scratchers in the garage, she realized he was growing both financially and personally.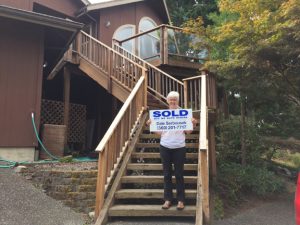 By mid-2004, real estate was booming nationwide and Dale decided to get his real estate license. "There was a joke going around that there were more people with real estate licenses than drivers licenses," Dale said with a smirk. He'd already been a homeowner and landlord after college, giving him a taste for how owning real estate can be a great investment opportunity. After purchasing another home in Lynden he developed a growing respect for the power of real estate equity. The decision to become a Realtor was, "totally against my personality type," Dale said. "I'm not super outgoing. In fact, I'm actually quite introverted."
Dale was determined to combine innovative internet marketing and the creativity skills he'd cultivated at Grizzly, to develop a career helping people buy and sell real estate. After designing, manufacturing and marketing his own line of cat scratchers, he welcomed the challenge to merge all those skills into the world of real estate.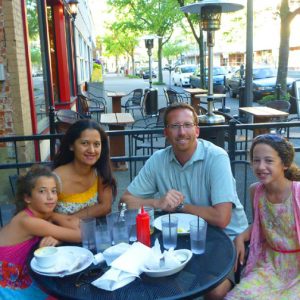 When real estate sales declined in 2008, Dale survived the downturn by educating clients about short sales and giving them an option other than foreclosure. This niche market was a way to build a network of trust with clients that were more than grateful not to lose their homes outright. Little did he know then that those same clients would return years later when the real estate market finally recovered. During the downturn, Dale was interested in helping people in their greatest time of financial need. He also saw a chance to educate homeowners and reveal options they never knew existed. As a consequence, he built a fortified business platform based more on integrity than market value.
In 2010 Dale expanded into training and coaching other real estate agents across the country. He also received his Designated Brokers license and became an independent brokerage firm. "In 2011, I left Windermere because I knew I could offer better service to a wider array of clients. I had many fellow agent naysayers, who thought I would never make it on my own. They had no idea what I was capable of when I set my mind to helping people," he remembered.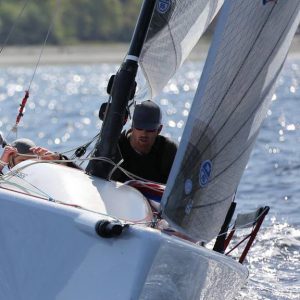 For four years Dale worked successfully out of his home office with his company, Bellingham Select Inc. Realty, and proved any naysayers wrong. His personable approach to helping people at their most vulnerable allowed him to ride the real estate downturn and come out with more momentum, passion and excitement for helping his Bellingham clients with real estate needs.
In 2015 Dale decided the home office was getting a bit small and lonely, so he joined Broker Owner Lori Reece at RE/MAX Whatcom County Inc. There he found a group of like-minded Realtors he resonated with. "It was hard to separate work from family while I was working from the house. I literally had to lock my office door and my family would still knock," he laughed.
Dale instantly identified with Remax's office culture and felt at home away from home. He concluded, "After working with several real estate companies around town, Lori Reece is the most involved Broker I've seen. She is always in the office, door open, helping her agents be their best. She's there because she loves it. Real estate isn't just what she does, it's who she is."
When you have a Realtor whose love of what they do becomes who they are, superseding the bottom line, that type of transparency goes a long way. Dale Serbousek is that kind of Realtor – a person whose intrinsic work ethic and quiet curiosity have influenced the real estate he sells and the positive impact he has made on our community.
To talk to Dale Serbousek about your real estate needs, call 360-201-7717 or visit his RE/MAX Whatcom County website.
Sponsored