The mission of the Port of Bellingham is to, "fulfill the essential transportation and economic development needs of the region while providing leadership in maintaining greater Whatcom County's overall economic vitality through the development of comprehensive facilities, programs and services.
"In so doing, the port pledges to work cooperatively with other entities, within the framework of community standards and to be a responsible trustee of our publicly owned assets."
In Whatcom County, the presence of the Port of Bellingham is known mostly through commonly used properties such as the Bellingham International Airport, The Bellingham Cruise Terminal in Fairhaven and Squalicum Harbor.
The real estate holdings of the Port of Bellingham extend far beyond these properties and are a part of what makes up a large portion of the income for the Port. Other various properties include The Bellwether peninsula, Blaine Harbor, The Bellingham Shipping Terminal and the Downtown Waterfront.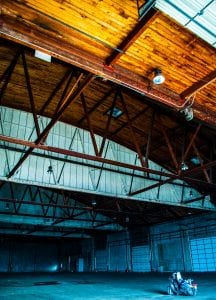 In fact, the portfolio managed by the Real Estate Division of the Port of Bellingham is extensive. Improved property totals approximately 1,361,900 square feet in leased office, commercial and industrial building space. Within these holdings are approximately 247 tenants holding 287 lease or other agreements such as rentals, permits or licenses that include a wide variety of industries such as maritime trades, transportation, manufacturing, hospitality, medical, office, retail, utilities, government and multiple licenses to operate agreements.
A sample of the unique and interesting tenants include All American Marine, Fairhaven Shipyards, Seaview Boat Yards, Landings at Colony Wharf, Alaska Air, Allegiant Air, Alaska Marine Highway System, Amtrak, Greyhound, Wood Stone, itek Energy, Mount Baker Products, Teal Jones Lumber, Bellingham Holiday Inn, Hotel Bellwether and Anthony's Restaurants.
Why is this important? The Port of Bellingham works hard to create opportunities for local businesses as well as attract new businesses to our county. By negotiating with tenants and marketing properties to potential businesses, the Real Estate Division works hard to encourage growth and job creation through the sale and lease of the assets which they manage.
To maximize Marine Trade occupancy on port-owned harbor buildings and properties, the port offers attractive lease rates to commercial marine businesses especially as they relate to in-water marine infrastructure capital costs where Marine Trades businesses must rely on water access.
The goal of the Real Estate Division, which is seen throughout the mission and activities of the Port of Bellingham, is to bring and keep revenue in our community and to encourage a thriving local economy.
Port of Bellingham staff are community members themselves, with kids attending local schools and involvement in local organizations.  They have a vested interest in this community which is their home and look forward to a future that is prosperous and positive for their families and beyond.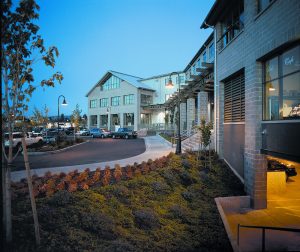 The Real Estate Division manages approximately 300 acres in the Airport Industrial Park, Squalicum Harbor, Bellwether on the Bay, Hilton Harbor, Fairhaven, Blaine Harbor and Sumas and is now strategically planning additional acreage and opportunities within the Waterfront District.
As the Port of Bellingham Mission Statement indicates, the Real Estate Division assists with strategic long-range analysis of underdeveloped and underutilized properties which could potentially provide a revenue source and economic growth to our area.
With around 100 Port employees and 2016 budgeted real estate revenues from contracts over $9.3 million, the Port of Bellingham strives to partner and collaborate with local business and government to support a strong Whatcom County. Working together with the community and their partners, the Real Estate Division of the Port of Bellingham is committed to creating opportunities for Whatcom County.
Sponsored