As most Whatcom county residents know, ski and snowboard season is just around the corner. In the familiar words of Jon Snow, "Winter is coming."
Though our winters may never be as vigorous as those in Game of Thrones, Mount Baker is, in fact, predicted to have significant snowfall this season.

On the Mount Baker website, General Manager Duncan Howat said that this winter is expected to have a small La-Niña which could mean an early opening around Thanksgiving. Mount Baker needs about 18 to 30 inches of snow, dependent upon quality and how it packs onto the ground, to open.
Amid Mount Baker's pre-snow preparations and seasonal crew training, there is another individual getting ready for the snow season: Katie Ann Plick.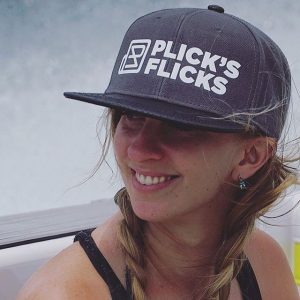 Plick, 25, is the owner and director/shrEDITOR of Plick's Flicks, a small, talented, female crew in Bellingham that does cinematic storytelling. Plick's Flicks has been an official business for about a year and a half, but Plick had a camera in her hands long before that.
Plick recalled making videos early in high school, but just as a hobby. Born and raised in Hawai'i, Plick ventured to Washington to attend Western Washington University, where she earned a degree in English literature and language while furthering her videography skills with film and video editing classes.
But the Pacific Northwest had more to give.
"I spent the months following my graduation, a snowboard bum at Mount Baker, shredding powder by day and editing videos by night, motivated by the great outdoors Washington has to offer, which anyone who has driven the winding Mount Baker Hwy. can attest to," Plick writes on her website.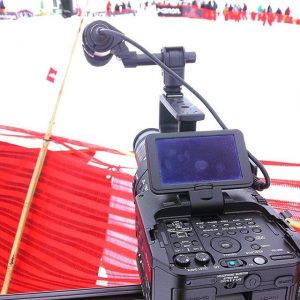 Though Plick's Flicks does anything from Instagram clips, to music videos, to wedding packages, some of her most familiar work is through Mount Baker. In fact, Plick's Flicks is one of Mount Baker's sources for commercial advertising.
Specifically, Plick produces monthly "shrEDITS," Mount Baker video content that typically drop the first of each month during Baker's season. A shrEDIT lasts around one to two minutes. However, content for the video can take weeks to retrieve.
"Filming is difficult when you have to romp around a snow-covered mountain with a bunch of gear," Plick explained. "Setting up for every shot takes around 10 minutes, when usually it would take just two to three."
The gear that Plick must take with her, even on the ski lifts, includes her camera worth thousands of dollars, her tripod, her slider, and up to four of her lenses. That's a lot to protect from snow, slush, and fog.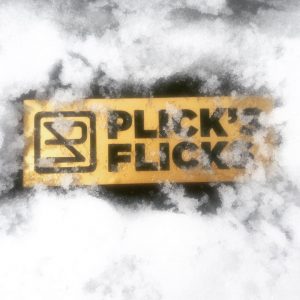 Plick also said she aims to haul her gear out to Baker to shoot footage four days out of the week. Some of those days start at sunrise to capture the early-risers tearing through fresh powder.
Plick is dedicated to getting the right shot, sometimes undergoing a four-hour-long period of posting up in one spot and waiting for the precise moment to film. Knowing what kind of content to shoot was an initial challenge.
"Snowboarding videos have a certain edgy style to them," Plick said. "I like how I've learned a lot about combining my smoother, cinematography style with sharp, snowboarding action shots. It's a great experience."
Due to Plick's Flicks consistent work, the business itself has become well-known up on the mountain. It's not uncommon for Plick to film semi-pro snowboarders or to have some of her best content shared on other snowboard/skiing outlets, like Teton Gravity Research.
In the cold months to come, when you, yourself, are not gliding down Mount Baker, be sure to fill that void with Plick's Flicks' creative content. It will not disappoint.
To learn more about Katie Ann Plick and Plick's Flicks click here.