"We live here, we shop here, we started here," says Markus Virta, Design and Technical Sales for Western Solar. "We are extremely gracious for the nurturing this community has shown us."
Involvement in the community is an important part of doing business for Western Solar. In the past two years Western Solar has been involved with projects in the community that have benefitted local organizations such as the Bellingham Food Bank and the Interfaith Coalition through a collaborative effort to donate solar power systems.
Most recently, they began working with Lydia Place to bring solar power to the Baker Place property, a space dedicated to providing safe housing and crisis counseling to women.
Lydia Place partnered with Domestic Violence & Sexual Assault Services (DVSAS) of Whatcom County to create Baker Place, which will collectively serve the missions of both organizations by increasing the availability of safe shelter and supportive housing in the community. Lydia Place operates a seven-unit apartment building at Baker Place to house homeless women with significant barriers to housing.
With a successful track record of working with other organizations in the community, Western Solar knew that Lydia Place provided an ideal site with the opportunity for a big impact in the community as a model for non-profits and their operations and what solar power could potentially create in terms of long-term benefits.
"The long term stable cost of solar power can make a big impact for organizations that have a finite operating budgets," Markus says.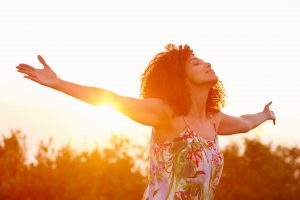 This collaborative effort between Western Solar, itek Energy and Aslan Brewing Company to provide a solar power system to Lydia Place's Baker Place property, is the largest project thus far that the groups have been involved.
"It started as an idea over beers at Aslan Brewing Company," says Markus. "This project became about aligning philosophies and enabling folks from different backgrounds with similar goals."
These local businesses enjoy the freedom to do projects like this that break the mold as well as partnering with organizations that feel the same way they do about creating opportunities locally.
And, as a result of the planning and coordination between the three, the Empowering Lydia Place campaign was launched and a community partnership was created. Aslan Brewing Company launched their Summer Solar Ale at the end of June and donated five percent of the brew's sales to the Lydia Place project.
"I look back and am amazed at how easily this all came together in just a few short months," says Dana Hickenbottom, Customer and Technical Support Manager, itek Energy. "Once we outlined the goals of this campaign and project, I kept expecting there to be hurdles and roadblocks along the way. But everyone involved was so motivated and passionate about making a difference that things progressed without issues or delays."
What does a project like this look like?
With the donation of everything from the new meters to the engineering and warranty right down to the solar panels, Baker Place will have a complete solar system that will provide years of efficiency to the tenants and Lydia Place. The solar power system will offset the consumption of power for each unit.
Lydia Place, through this project donated and funded as a result of the collaboration of Western Solar, itek and Aslan Brewery, will benefit from state incentives as well as energy savings opportunities.
"The solar array donated by itek Energy and installed by Western Solar will go a long way in offsetting a potentially significant portion of the electricity cost," says Dana. "This will hopefully allow them to put more resources towards their critical work in the community."
Creating the conversation
It is also through this project and their work to build business awareness, Western Solar has built on a platform for discussion through hosting public educational workshops on utilizing solar power. These workshops have enabled the opportunity to create discussions on affordable solar energy, homelessness and sustainable living. In communities, everything ties together and Western Solar has found a way to do just that.
"As we grow and adapt, these discussions need to happen," says Markus. "The impact that solar can have on a non-profit's operating budget or a low-income family's ability to offset their monthly power bill cannot be overlooked."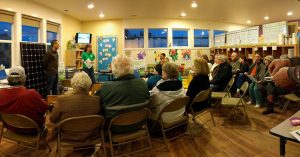 Along with the Lydia Place project, Western Solar has also participated in the recent Solarize Whatcom County campaign, launched through Sustainable Connections. By collaborating with a local competitor to bring awareness to the benefits and availability of solar power to Western Washington, this campaign demonstrated a community coming together and the Western Solar investment in this opportunity.
Working with Lydia Place has been a great experience for Western Solar. As a champion of the community, Lydia Place has brought the homeless discussion, as well as the discussion and support of homeless women and families to the forefront of the community's awareness.
This discussion has also generated talk about women in trades and especially in solar power.
"We need diversity," says Trish Merriman, Outreach and System Monitoring for Western Solar. "We need to be talking about expanding the role of women in trades and about job creation locally."
Through supporting local educational opportunities and national initiatives such as Women in Solar Energy, Western Solar works to raise the level of awareness of the opportunities for women in the solar energy industry.
Ultimately, through community connections, conversations and the opportunity to work on projects such as these, Western Solar and its partners hope to see solar energy grow in use and provide solutions for organizations and community pillars such as Lydia Place.
Sponsored