Submitted by Bellingham/Whatcom Chamber of Commerce & Industry
Joining the Bellingham/Whatcom Chamber of Commerce & Industry is a great way to become involved in the business community. However, many people are far too busy with work and family to consider attending Chamber of Commerce activities. "I understand that," said Bellingham/Whatcom Chamber of Commerce Membership Manager Marvin Riggs.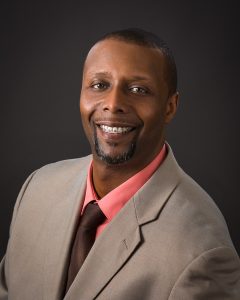 "I am here to help create and enhance opportunities to help your business succeed. While browsing our website you will see several events that we organize throughout the year that your business could potentially sponsor. It all starts with a conversation so please do not hesitate to contact me with any of your questions. What if I told you that you could reap the benefits of chamber membership in little to no time?" Offered Riggs.
"If you have no time to participate, don't worry," said Shelli Jones, Marketing Coordinator at the chamber. "Our staff works full-time, year-round to promote member businesses and help you be successful. Your business listing appears on our website bellingham.com and in our print business directory. Our staff is trained to refer potential customers to member businesses. We publish your business news, promotions and sales on bellingham.com and in our e-newsletter. Your expertise in your industry can lead to an interview on our weekly radio program The Whatcom Report on KGMI."
Our members also have opportunities to sponsor our membership events and community events including the Annual Awards Dinner, Spring Business Showcase, Junior Ski to Sea Race, Junior Ski to Sea Parade, Blossomtime Parade, Hoop It Up 3×3 Basketball Tournament or the Haggen Family 4th of July Celebration. It's a great way to get your name out there and target a new audience.
Committee participation is another option depending on your interests. The Bellingham/Whatcom Chamber of Commerce has committees that meet six times per year on the following subjects: cross-border issues, government affairs, large retailers, marketing, manufacturing and employment.
The chamber is constantly working on economic development to attract jobs and industry to the region. Behind the scenes, our President & CEO, Guy Occhiogrosso participates with:
• "All Chamber" meetings
• Association of Washington Business
• Bellingham International Airport Advisory Committee
• Bellingham Whatcom County Tourism
• Building Industry Association of Whatcom County
• Commercial Real Estate Brokers
• Downtown Bellingham Partnership
• Fairhaven Merchants Association
• Farmhouse Gang
• International Mobility & Trade Corridor Program
• Small Cities Partnership
• Team Whatcom
• Whatcom Community College Hospitality & Tourism Advisory Council
• Whatcom Economic Development Initiative
• Whatcom Lodging Tax Advisory Committee
• Whatcom Transit Authority Strategic Plan Steering Committee
• Whatcom Wildlife Advisory Committee
Occhiogrosso also regularly meets with Bellingham Mayor Kelli Linville, Whatcom County Executive Jack Louws, Port of Bellingham Commissioners, City Council members, County Council members and Whatcom Council of Governments.
Occhiogrosso also regularly works with Sustainable Connections, Western Washington University, Whatcom Community College, Bellingham Technical College, WWU's Small Business Development Center, SCORE, the Society for Human Resource Management, other Chambers of Commerce, SeaFeast Committee, and the NW Workforce Council.
Our members benefit from all those relationships. When a member business needs assistance, we know which resources are available to help that member.
Every year over 100,000 people contact the chamber seeking information about Whatcom County and its businesses. It is a little known fact that when someone calls information (i.e. 411) for a phone number or business information and doesn't know the name of the business, they are automatically transferred to the Chamber of Commerce. That gives us the opportunity to recommend member businesses and services.
It's true that active involvement in chamber activities provides more opportunities to network with other business professionals and exchange ideas with other members of the business community. The connections and friends made at the chamber prove to be an invaluable resource. But we recognize that networking isn't for everyone. You can join the chamber and take advantage of the improved perception one gets as a member including:
• 63% of consumers surveyed believe chamber members care about their customers.
• 67% believe chamber members are more reputable.
• 67% believe chamber members make better business decisions.
• If a company is highly involved in its local chamber, consumers are 10% more likely to think that its products stack up better against its competition.
• When consumers know that a restaurant franchise is a member of the chamber of commerce, they are 58% more likely to eat at the franchise more often.
• When consumers know that an auto manufacturer is a member of the chamber of commerce, they are 31% more likely to consider purchasing their next car from that company.
• Chamber members enjoy a 49% increase in its consumer favorability rating, a 73% increase in consumer awareness, a 68% increase in its local reputation, and an 80% increase in the likelihood that consumers will patronize the business in the future.
WHY JOIN?
• Get customer referrals
• Network at the largest monthly networking event in the county
• Be a part in major community events: Blossomtime Parade, Junior Ski to Sea and Haggen Family 4th of July
• Members support other member businesses
• Members gain a voice in government
• Increased community exposure through event & program sponsorships
• Membership brings credibility to your business
• Various levels of membership suitable for any budget
• Free promotion & publicity on bellingham.com, e-newsletter & weekly radio show
"Just because you don't have time to participate you can still support the chamber, its activities, advocacy, programs and events for the benefit of the community and fellow business professionals," said Riggs.
So whether or not you have time to be active in the chamber, you can still join the chamber and reap the benefits of membership. Interested in joining? Contact Marvin Riggs, marvin@bellingham.com 360-734-1330 or go to our website at bellingham.com.