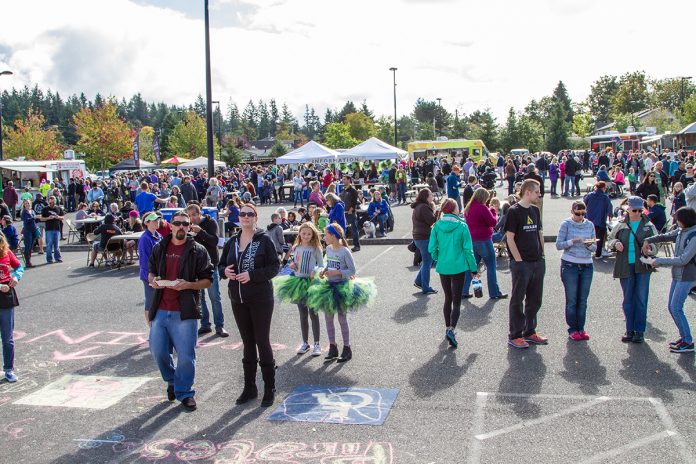 Submitted by Food Truck Round Up
Tickets are now on sale for Industrial Credit Union's 4th Annual Food Truck Round Up! The event takes place Saturday, September 24 from 11:00 a.m. to 3:00 p.m. at Civic Stadium in Bellingham.
The Food Truck Round Up — a benefit for Whatcom County Food Banks — is presented by Ben Kinney & Keller Williams Realty. It features over 20 local food trucks, a beer garden serving Kulshan Brewing Co. beer, a family area hosted by Nature's Path Foods and live music by SpaceBand on the Haggen Food and Pharmacy stage. This family-friendly event provides a fun opportunity to try food from local mobile eateries and support a great cause.
Tickets are on sale now at all 8 Industrial Credit Union locations throughout Whatcom County. They are $7 and include a custom pint glass (while supplies last). Event proceeds — including all tickets sold — will be matched by Ben Kinney and Keller Williams Realty for the third year in a row.
The Food Truck Round Up is possible each year because of the generosity of many local businesses. Industrial CU receives support from Ben Kinney and Keller Williams Realty, Haggen Food and Pharmacy, Lithtex NW Printing Solutions, Kulshan Brewing Co., Nature's Path Foods, Ideation Design Group, Star Rentals, Rice Insurance and many others.
If you are interested in supporting this year's event, contact Amanda Ager, Food Truck Round Up Coordinator, at aager@industrialcu.org. Event updates and details will be announced on the Community Food Drive Facebook page.