During the heat of summer, few beverages are more refreshing than a cold beer. Whatcom County offers no shortage of summer-centric suds, with 10 breweries serving up the goods county-wide. So next time you need to beat the heat, cool down and quench your thirst with summertime suds from these Whatcom County breweries.
Atwood Ales

New on the brewing scene this year, Atwood Ales is a true farmhouse brewery based in Blaine. Operating on a 100-year old family farm, Atwood uses estate-grown ingredients in their small batch brews whenever possible. There's no public tasting room, but you can find their unique farmhouse beers at the Bellingham Farmers Market and various establishments throughout Whatcom County.
Co-owner and Head Brewer Joshua Atwood Smith is excited to share their seasonal saison, Mos. "We call it Mos (say it like Mos Def), after my wife, Monica, who I sometimes refer to as 'Mo.' She loves saisons,"Joshua explains. The current version of Mos is brewed with 10% barley grown on the Smith family farm. Another version of Mos will be released soon, featuring 100% estate grown Tettnang hops. "Both of these versions of Mos are light, fruity, spicy and very effervescent," Joshua says.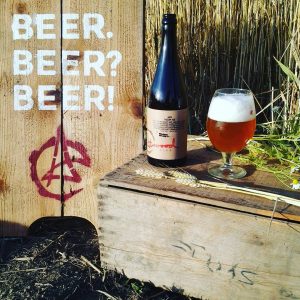 Another Atwood Ale to watch for is their yet-to-be-named blonde ale."It's been 'kettle soured' with a blend of lactobacillus bacteria to give it just a very light lemony, yogurty flavor across the sides of your tongue," Joshua explains. "Expect it to be a crushable, light, refreshing beer with a bit more complexity than a standard blonde."
Wander Brewing
Wander Brewing offers plenty of space to kick back and relax. Cool off in their huge, airy warehouse taproom, or step outside for sunshine, food trucks, and picnic tables. And while their multi-gold medal award winning Wild Warehouse is long gone come summer, Wander offers up a fine selection of year-round beers and seasonals to keep their customers coming back for more.
Owner Colleen Kuehl suggests trying Wander's recently released Black Currant Millie. This ruby-colored American Sour "has big fruit forward notes of black currants with an assertive sourness from the use of lactobacillus," Colleen says. "Perfect for summer weather!"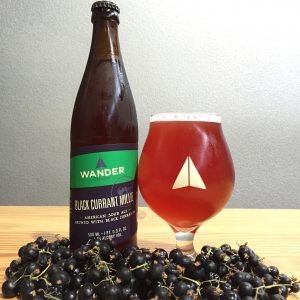 Additional warm weather favorites on tap at Wander include Wanderale Belgian Blonde, Uncommon California Common, and Doglost Pilsner.
Aslan Brewing
Aslan Brewing is always a hot spot during summer. Drive by any sunny afternoon, and their covered outdoor seating is sure to be packed with happy imbibers. A full menu is available for foodies, ranging from salads and savory bowls to burgers and tacos. Find a spot at the picnic tables and try one of Aslan's refreshing, organic summer beers for yourself.
New this year, Aslan has teamed up with Itek Energy and Western Solar to create Summer Solar Ale. Described as "zippy" and "bright," Summer Solar Ale is a fun summer beer for a great cause. This Pink Grapefruit Witbier was brewed to help raise funds for a solar panel for Lydia Place. Once installed, the solar panel will save Lydia Place over $53,000 in energy savings and rebates over 25 years.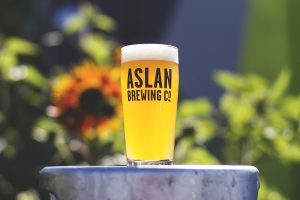 Also on tap at Aslan this season are summer specials Disco Lemonade, I Am Gruit, and Schweinaversary Pale Ale.
Kulshan Brewing
With two Kulshan Brewing locations in town, it can be tough to choose which one to visit. Fortunately, both provide excellent beer, food trucks, and outdoor seating to soak up the sun. Either way, you can't go wrong with Kulshan.
This summer, Kulshan is collaborating with Wander Brewing on a special Bellingham Beer Week brew. This Radler-inspired fruited lager will be made with local ingredients, including Skagit Malting Company malts and 1,200 pounds of Whatcom County raspberries. According to Kulshan's Events Coordinator and Social Media Manager, Paige Godfrey, "The finished product is a light, 'highly crushable' lager, with a gorgeous ruby red color that lends itself to a raspberry aroma and tart finish." Watch for it on tap at Kulshan and Wander during Bellingham Beer Week; six-pack cans will also be available.
Paige also recommends Kulshan's seasonal Full 90 Session Ale, a light, crisp, summer quencher.
According to the beer's description — written by Paige and brewmaster Tom Eastwood — "We like to believe this brew gives you the strength to fight for your club for the Full 90-minute contest."
Boundary Bay Brewery
A long-standing community hub, Boundary Bay Brewery is Bellingham's oldest brewery. Diners can choose from the adults-only taproom (best for happy hour), the family-friendly restaurant and deck, or the beer garden BBQ. Wherever you end up, you'll want a beer to wash it all down.
This summer, Boundary Bay is excited about the 19th beer in their single hop series, Amarillo Single Hop Pale. Each beer in this single hop series is brewed with the same malt recipe, but only one hop is used throughout the entire brewing process. According to the beer's official description, "This allows you to discover the essence of the Amarillo hop, which is a medium alpha-content hop with a strong citrus flavor and flowery, orange aroma."
Boundary Bay's marketing and media manager, Jonathan Kull, also recommends the summer seasonal Pilsner. "It's super crisp and perfect for the hot days ahead," Jonathan says.
For additional summer suds, stop by North Fork, Chuckanut, Structures, Menace (The Local) and Stone's Throw to see what's on tap.