If you live in Washington and spend much time on Facebook, there's a good chance you've come across the 365 Things To Do In Washington State page. Each day, the page posts a single photo of "something new and awesome" to inspire exploration in our state. From hiking trails and waterfalls to caves, bridges and more, "Things To Do" encompass the great outdoors and scenic byway attractions. With more than 94,000 likes, 365 Things To Do In Washington State has been a great success. And it started right here in Bellingham.

"I've had ink in my veins my entire life," says Marcus Yearout, President of Visitors Guide Publications (VGP). "For several years we have been publishing visitors guides. We started back in 1990 publishing the Bellingham visitors guide."
Based in Bellingham, VGP has produced a variety of travel publications over its nearly 30 years in business. Today, VGP is responsible for a collection of resources for road trippers including maps, guides and a website called ScenicWA.
ScenicWA — along with the variety of road trip planning tools provided by VGP — is a product of perseverance. After producing the Washington State Visitors Guide for one year, VGP had the opportunity to take on a five-year contract with the state tourism office. Unfortunately, the office was defunded and shuttered midway through their contract. While the state tourism office's closure was a surprise, VGP found a new opportunity among the ashes.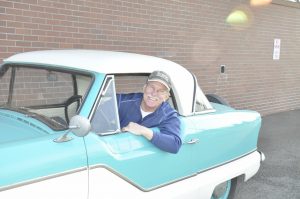 "While we were working with Washington State tourism, they had us do a special project regarding the state's scenic byways," says Marcus. "Once it was published, we received several more requests for that book than we did for the official visitors guide. So as soon as the state tourism office folded, we thought — well, that was a niche that maybe we could pick up on."
Thus ScenicWA was born, along with the Scenic Byways and Road Trips guide and map. Visitors Guide Publications now focuses on promoting the state's 29 officially designated scenic byways. "Everything we do is focused entirely on the state's scenic byways — all things to do along those routes," says Marcus.
About four years ago, VGB had the idea to publish one destination every day on Facebook via 365 Things To Do In Washington State. Marketing and Social Media Director, Jennifer Coleman, runs the Facebook pages and shares some insight on their success. "That singular message has gotten a lot of positive feedback and a real draw from people," says Jennifer. "There's only one post a day — we don't do shares or promoted posts, or anything paid."
When asked what they enjoy most about their work, Marcus and Jennifer agree — it's getting out and experiencing everything our state has to offer. "For me, it's the idea that as a part of my job, I have to go out and experience Washington State," says Marcus. "I love the field work."
Jennifer also enjoys learning about new places she hasn't yet discovered. "I've had a good opportunity to reach out to people in different areas. I've formed bonds with people — photographers especially — who go to those places and are willing to share," says Jennifer.
Those interested in contributing photos or destination ideas to 365 Things To Do In Washington State can email Jennifer or reach out on Facebook. "We're always looking for ideas of things to do," says Jennifer.
Of course, an interview with statewide road trip experts wouldn't be complete without a few hyperlocal questions. I asked Jennifer and Marcus to name off a few of their favorite lesser known, "must see" attractions here in Whatcom County.
Here — in no particular order — are five of the top places you may not have explored yet in your own backyard.
Additionally, Marcus and Jennifer suggest checking out some big trees along Mount Baker Highway. "There's an old-growth forest stand that's accessible right from the road," says Marcus. "There's a little trail that takes you right into the heart of it."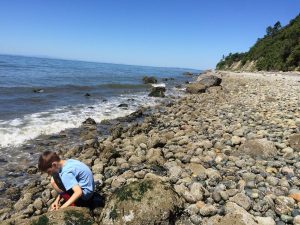 The pullout is easy to miss, so watch for it around milepost 44. "There's no sign and not a lot of parking," explains Jennifer. "It's best accessed on your way down."
Looking for more things to do in Whatcom County and around the state? Check out 365 Things To Do In Washington State and ScenicWA on Facebook. And if you're planning a road trip, be sure to utilize the resources at ScenicWA.com. Pick up your free Scenic Byways and Road Trips Guide at visitor information centers around the state before heading out on the highway for your next adventure. Happy travels!