Submitted by Rotary Club of Bellingham Bay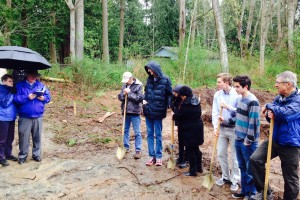 The Rotary Club of Bellingham Bay recently contributed $17,500 to area nonprofit organizations. Each year, the Charitable Giving Committee opens the application process to local nonprofits. "This year we had 30 requests from agencies, totaling more than $64,000 in requests for funding," stated committee chair, Brad Cornwell. "After a diligent vetting and review process by the Committee and Board, the committee chose to fund projects for 13 organizations."
Among the list of recipients, were agencies supporting providing health and human services; youth development, education and recreation; support for homeless and transient youth, adults and families, and other critical projects serving the greater Bellingham community.
The 13 receiving agencies are Whatcom Dream, Max Higbee Center, Blue Skies for Children, Lighthouse Mission Ministries, Home Port Learning Center, Assistance League of Bellingham, Catholic Community Services, Habitat for Humanity of Whatcom County. Mt. Baker District Dental Society, Days for Girls International, Shuksan Middle School, Whatcom Literacy Council, and the Whatcom Museum of History and Art were granted project awards as well.
Rotary Club of Bellingham Bay holds two fundraisers annually: Brewers by the Bay each July, and Grape & Gourmet in November. Proceeds from the events help support local projects like the Charitable Giving Contributions, and global efforts like Polio Plus and Clean Water for the World, to name a few.
Rotary Club of Bellingham Bay is a group of over 100 engaged professionals and community members that strive for fun, fellowship, and service above self. The Club meets Tuesdays at noon at Northwood Hall and guests are welcome. Please visit www.bellinghambayrotary.org for more information about Rotary efforts and activities.