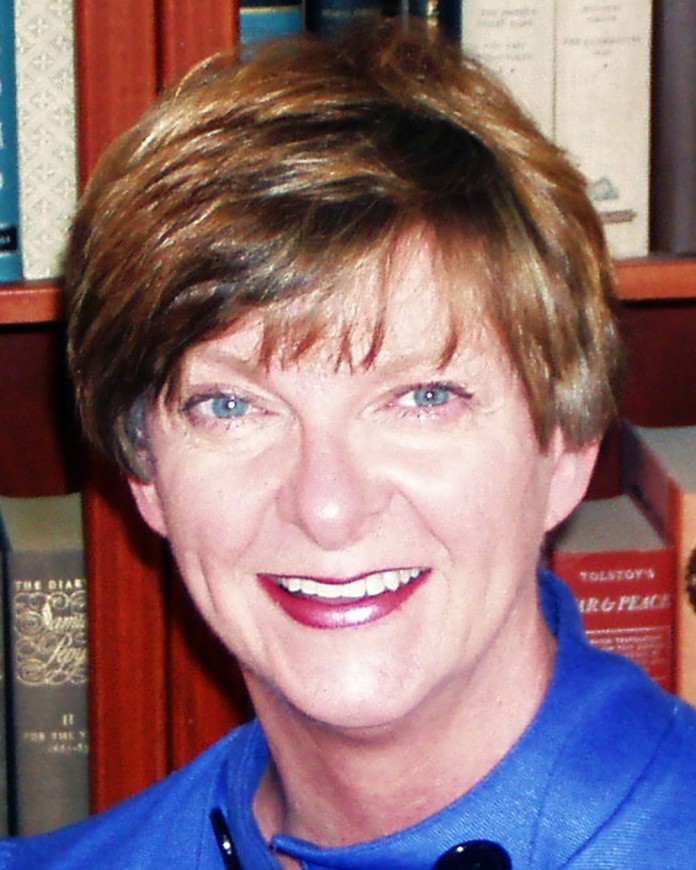 By Stacee Sledge
Sure, you've heard of (and very likely seen) Frozen, Disney's blockbuster animated film. But did you know there's a direct Whatcom County connection to the delightful characters of Anna, Elsa and Olaf the Snowman?
Ferndale native and author Barbara Jean Hicks was asked to write not one but two children's books based on the popular characters from Frozen – a process she began more than a year before the movie was released in theaters.
Hicks received an unexpected email in September 2012 from an editor at Disney who was a fan of her most recent children's book, The Secret Life of Walter Kitty.
"It was very exciting," Hicks admits with a laugh. "My immediate response was to scream right there at the breakfast table."
Disney had a book project and the editor wondered if Hicks might be interested. A phone meeting was quickly held, followed a couple weeks later by a flight to Burbank, where Hicks saw a very early cut of the film alongside Disney animators and employees.
"They wanted me to get a sense of what the movie was about and what the characters were like," Hicks says. "They wanted a unique story based on the characters in the movie."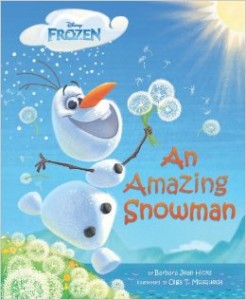 Hicks spent her flight home brainstorming, and then sent the editor four story ideas. One was chosen, which quickly turned into A Sister More Like Me, a lovely picture book illustrated by Brittney Lee, one of the film's animators, about the differences between Frozen sisters Anna and Elsa.
"Picture books normally take two to three years to bring to market, but the movie had to be at a certain stage of completion for me to get enough information about plot and character to write a text," Hicks explains. "I had a completed manuscript by December, which immediately went to Brittney Lee. That's when they asked me to do a second book."
The film was released on Thanksgiving weekend and became an instant smash, going on to become Disney's second highest grossing animated release in history, behind The Lion King.
A Sister More Like Me was published in hardcover on October 1, 2013, with An Amazing Snowman – based on the delightful character Olaf – following February 18, 2014.
Hicks was born in Bellingham and raised in Ferndale, where she lived until she left for college in Southern California. She began as a music major at Los Angeles Baptist College.
"I was very active in band at Ferndale High School," she says. "I played the flute, sang in the choir and the swing choir. I loved music. Ferndale High's music program was so great – and I know it has continued to be."
Music-loving Hicks was convinced by two college professors to switch her major to English literature. It came as no surprise to her when her college studies took a literary turn.
"I started writing really early, in fourth grade," she says. "We were studying the westward migration and Mrs. Green assigned us to write a diary as if we were a young person in a wagon train traveling across the country."
Hicks dove headlong into the assignment. "I ended up writing 30 pages, single-spaced, hand-written," she says with a laugh. "I had so much. That was my first clue that writing was something I really loved to do."
Knowing that most writers find it difficult to make money from their writing, Hicks also earned a credential in English language arts, and began a career in teaching. She also started writing romance novels.
"I sold a number of them and started writing marketing copy and doing copy editing for some of the publishers I was writing for," Hicks says. She eventually built a 20-year career combining all of these, as well as teaching writing.
Children's books came in 2001, after Hicks read a brutal online review of one of her romance novels. "My last few romance novels were romantic comedy in the Doris Day/Rock Hudson vein," she says. "This reviewer wrote: 'Miss Hicks really ought to be writing for children. No one else could appreciate such silliness.'"
Anyone reading such a criticism would be understandably distraught. "I tell people I crawled into bed and pulled the covers over my head and said I'd never write another word," Hicks says. "And then I climbed out of bed and thought, you know, maybe he's right! I am kind of silly and kids books can be silly."
She wrote her first children's book about her cat but, feeling unconfident in the new genre, put it in a drawer and moved on to her second book, Jitterbug Jam, which would become her first published children's book.
"I got an agent, and she sent the manuscript to everyone she could think of in the United States," says Hicks. "It was rejected 22 times."
The agent then sent it to Random House in London where a publisher who was having a really hard day read it. "She told me she read it on the tube going home from work and it made her laugh out loud."
Hicks's manuscript was revised and published with gorgeous illustrations that helped garner the book recognition from the New York Times, where it was named one of the ten best illustrated children's books of the year and received a full-page book review.
"It was really an amazing experience for my first children's book," says Hicks. "And the illustrator Alexis Deacon is just an incredible talent, so I was very lucky.
The U.S. rights for Jitterbug Jam were eventually sold to one of the American publishers that had initially passed on it. Hicks went on to publish several more children's books – including that once-set-aside first book about her cat, The Secret Life of Walter Kitty, which ultimately caught the eye of Disney.
"It's a great princess book – and a great sister book," Hicks says of A Sister More Like Me. "I've sold a number of copies to adults who bought it for their adult sisters because it's about the undying love between sisters, no matter how different they are, and coming to appreciate the differences and knowing she'll always be there for you."
The experience has been an emotional one for Hicks, who unexpectedly lost her oldest sister, Lindy, the same weekend of the film's release. Hicks dedicated A Sister More Like Me to both of her sisters.
"Lindy was very excited about the project and of course inspired some of it, because I used my own experience with my two sisters in writing the book," says Hicks.
Hicks spent her last weekend with her sister in Seattle, where Lindy had arranged a book signing. "It was a great event," says Hicks, "and then we spent that whole weekend together just doing sister things. I didn't know it was going to be our final goodbye, but it was a great weekend – nothing spectacular, just being together as friends and sisters."
Barbara Jean Hicks, also known as "Barbara Jean the Story Queen" hosts a Princess Party and Snowman Dress-Up event for fans of Frozen at Village Books in Fairhaven on Saturday, February 22 at 11:00 a.m.