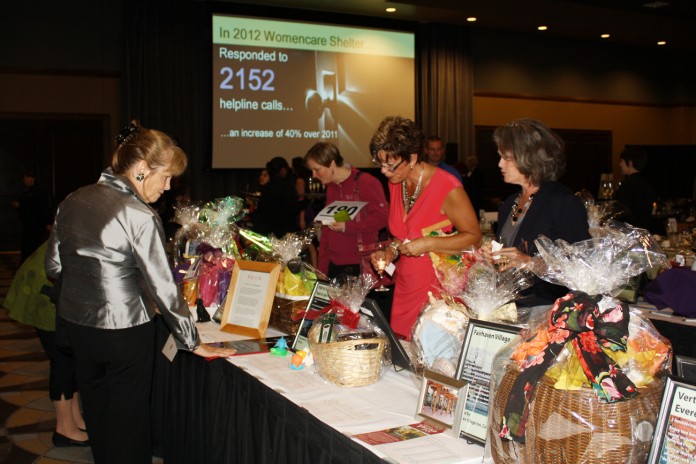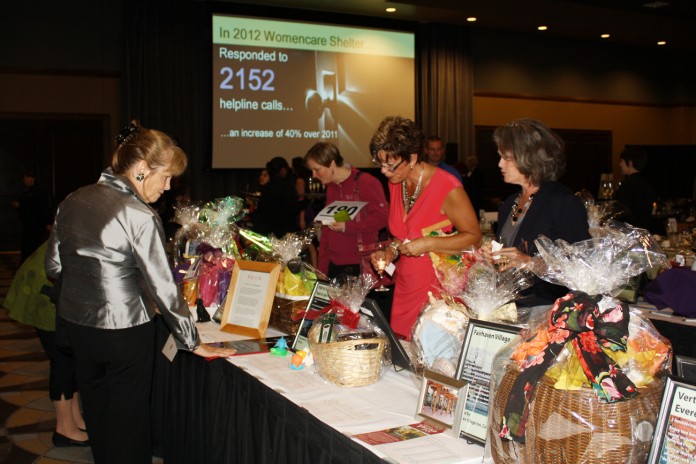 A program of YWCA Bellingham, Womencare Shelter has provided emergency, confidential shelter, 24-hour crisis support services to 31,000 victims of domestic violence and their children since 1979.
That's a staggering number.
Thankfully Womencare Shelter continues to offer help and refuge to women and children in need in our community – but they can't do it without  help.
Womencare Shelter hosts an annual champagne dinner and silent and live auctions, with all proceeds supporting the organization. This year marks the 25th anniversary of the gala; its theme is "the first door to non-violence."
"The annual gala is our largest fundraiser of the year," says Beth Sartain, Associate Director of YWCA Bellingham. "All of the money raised goes to fill critical gaps in funding and allows us to keep providing a safe place to victims of domestic violence when home is no longer an option."
This year's fundraising goal is $100,000. To reach it, Womencare Shelter will auction off a slew of exciting items, including Alaska Airline tickets, a Mount Rainier winter getaway, an autographed mini Seahawks helmet signed by linebacker K.J. Wright, and much more.
A current catalog of fantastic auction items can be viewed here.
This year's event takes place at the beautiful Silver Reef Casino and Spa in Ferndale.
"We chose the Silver Reef this year because of their beautiful, yet affordable, new event space," says Sartain.
Looking to help out this vital organization – and also curious about the delicious dinner you can look forward to? Attendees can choose from three mouth-watering options:
Halibut served on a bed of mashed potatoes with a lemon caper sauce alongside a roasted asparagus and a red pepper medley.
Pork loin roasted with rosemary and garlic served atop mashed potatoes with a pork jus, also with a roasted asparagus and red pepper medley.
Portobello mushroom stuffed with spinach and topped with roasted asparagus and red pepper medley, finished by a creamy tomato basil sauce. (This dish is vegetarian and gluten-free.)
Each meal will end with baked apple pie with white chocolate and kiwi.
Come enjoy a wonderful meal, a fun auction, and camaraderie with other local residents who know how important it is that Womencare Shelter
This year's gala is sponsored by Whidbey Island Bank, Totally Chocolate, Chmelik Sitkin & Davis P.S., Attorneys at Law, Alcoa, and PeaceHealth.
Auction item or service donations are still being accepted and must be received by February 17. They can be brought to the YWCA & Womencare Shelter Executive Office on 1026 North Forest Street in Bellingham. You can also contact Beth Sartain at 360-734-4820 or beth@ywcabellingham.org for more information.
Please register and R.S.V.P. for the gala by February 18 by calling 360.734.4820. You can also register online at www.ywcabellingham.org.
Womencare Shelter
1026 North Forest Street
Bellingham, WA 98225
360.734.4820
Hours: Monday-Friday 9:00 a.m. to 5:00 p.m.
Womencare Shelter's Annual Gala
Saturday, February 22 from 5:00 p.m. to 9:30 p.m.
Silver Reef Casino
4876 Haxton Way
Ferndale, WA 98248
1.866.383.0777
Price: $75 (includes appetizers, champagne and dinner)