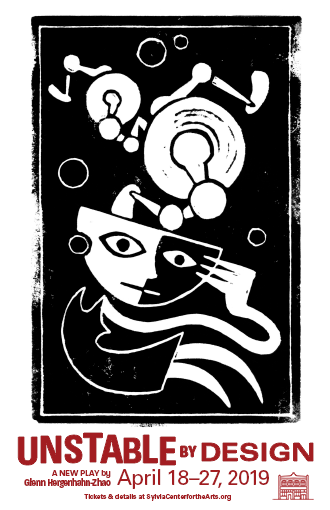 When:
2019-04-26T19:30:00-07:00
2019-04-26T19:45:00-07:00
Where:
Sylvia Center for the Arts
205 Prospect St
Bellingham
WA 98225

Cost:
$15 General / $12 Sylvia Center Member
Contact:
Sylvia Center for the Arts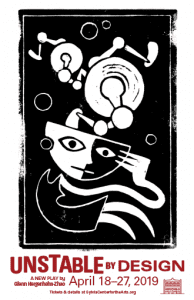 AN UNRELENTING COMEDY THAT IS ALSO ABOUT SAD THINGS AND MENTAL HEALTH BUT ALSO IS FUNNY.
The world premiere of a new play by Sylvia Center Artistic Director Glenn Hergenhahn-Zhao, UNSTABLE BY DESIGN follows the manic mind of an ad-writing intern named Alyssa, whose journey from intervention to creative rebirth is accompanied by therapy, medication, and a group of hallucinated companions including Charles Baudelaire, Emily Dickinson, Andy Warhol, Boudica, Henry David Thoreau, and Friedrich Nietzsche.
Featuring local actors Melanie Strickland, Michael Morgen, Cindy Whiston, Ivan Sandomire, Bradley Dillon, Kyler Weeks, and Siara Lindholm.