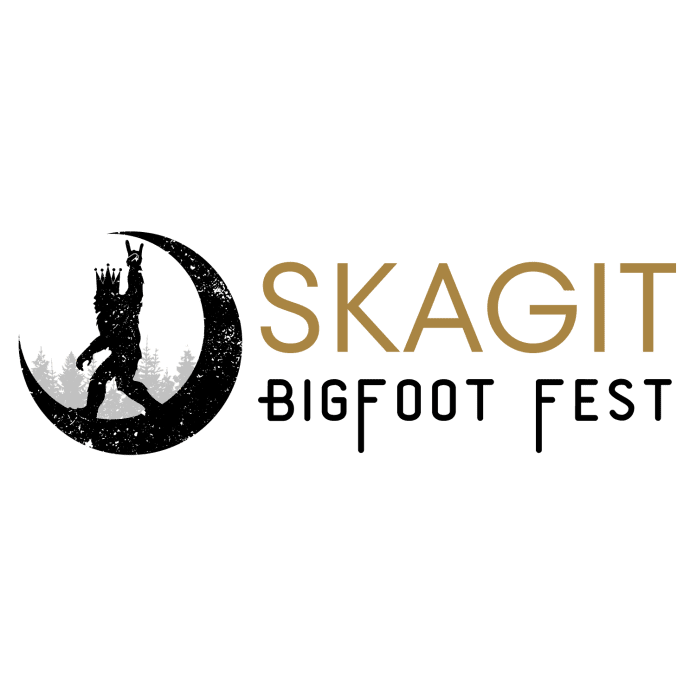 When:
2023-09-29T00:00:00-07:00
2023-09-30T00:00:00-07:00
Where:
Skagit County Fairgrounds
501 Taylor St
Mount Vernon
WA 98273

Contact:
Skagit BigFoot Fest
(360) 391-9684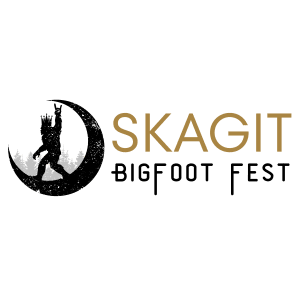 Planning is well underway for the 2nd Annual Skagit BigFoot Fest scheduled for Friday and Saturday, September 29 and 30, 2023 at the Skagit County Fairgrounds in Mount Vernon. The two-day Bigfoot extravaganza will offer the ultimate destination for Bigfoot enthusiasts and supporters of local business, art, and music, featuring more than 20 live performances across two different stages, including headline musical performances from regionally known bands like The Olson Brothers and SYLKROAD, as well as a number of local vendors, food trucks, a wine & beer garden, National Guard rock wall, and a Kids Zone. The public can now pre-purchase $10 general admission tickets on the Skagit BigFoot Fest website, as well as $75 pre-sale VIP tickets that will offer complimentary light snacks and beverages, exclusive swag bags, a relaxation space, private restrooms, and VIP room entertainment. The ticket page also offers an opportunity to make a direct donation to two local organizations that benefit children: Children of the Valley and Camp Korey.
"Skagit BigFoot Fest started last year with a mission of bringing good to our community in the form of a Bigfoot-themed celebration, and was a great success with nearly 500 attendees coming out," said Marla Chapa, founder of Skagit BigFoot Fest, U.S. Navy veteran, and owner of Marla & Company, a Homes for Heroes affiliate real estate professional. "Our vision for the future is to put our community on the map for more than the gorgeous tulips we offer. We hope to help build a stronger sense of community and improve the local economy while providing a fun event for all ages. We've already made massive improvements to this year's event and expect it to become a staple within our community."
This year's two-day activity line-up will include approximately 20 live performances across two stages placed throughout the fairgrounds, including music bands and entertainers to historians, storytellers, and comedians. A selection of this year's performers include: The Olson Bros, King Youngblood, and Fortress of the Bears on Friday 29th; and SYLKROAD, COASTER, Enchantrix, and Cascade Cody on Saturday 30th, among others.
The event's planning committee is seeking additional corporate sponsors to help cover specific operational costs and activities. Those in the entertainment industry are also encouraged to reach out for openings within the performance schedule that weekend, and volunteers will be needed for the event's day-of activities, including parking attendant and garbage duties. Interested parties are asked to email skagitsocial@gmail.com for more information or to sign up.
The 2nd Annual BigFoot Fest wouldn't be possible without its current sponsors, including our 2023 Title Sponsor, Marla and Company – Keller Williams Western Realty, a Homes for Heroes Affiliate Real Estate Professional; Platinum Sponsors: Healthy Badass Fitness, Clarissa Wong with CrossCountry Mortgage, Chikara PR, LLC, Financial Chaos Coordinator, Kona Ice of Skagit Valley, and Alliance Legal Services; Sasquatch Stage Sponsors: Seattle Healing Arts, Swinomish Casino & Lodge, Strong Family Insurance, and Mystical Wares; and Beer Garden Sponsor: Skagit River Brewery.
For more information about the 2nd Annual Skagit BigFoot Fest, visit the event website at https://skagitbigfootfest.com/ and stay connected through our Facebook and Instagram pages. Pre-sale general admission and VIP tickets are available for online purchase at: https://skagit-bigfootfest.square.site/s/shop. Tickets will also be available at the gate for $10 admission. Individuals who show up in Bigfoot costumes will be admitted for FREE, as will our local heroes such as military, medical personnel, first responders, teachers/educators, and law enforcement.