It's time to hop in the way back machine to a time of big hair and hyper colors. You left your boom box behind and don't have to worry about anyone posting a picture of you on social media. It's just another night out, rocking with your friends, while live musicians fill the bar with your favorite hits. With the slogan "If it's too loud, you're too old," the band Blind Fate has been transporting people back in time by playing cover songs on stages around Whatcom County since 2006.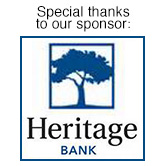 Keeping a band going for nearly two decades is an impressive trick, but Blind Fate has a secret weapon for staying together: the band consists of people who are actual family — and additional members who might as well be. Not only do they perform everything from classic rock to current hits on stage, but the bandmates spend time together away from music, as well.
Chet Zender, who sings and plays bass, had been in various bands before putting together Blind Fate. He added his lifelong friend and drummer, Drew Anderson, when he launched the band. His cousin, Chris Zender, and friend, Jeff Randal, play guitar and sing, and the band is rounded out by Chet's younger sister, Ann-Marie Olive, on vocals.
Their strong offstage camaraderie translates on the stage where years of band bonding creates an clear flow while performing.
"As siblings, our voices just blend together naturally. We have that as a band, too," says Chet. "A lot of times, we can just feel the way Drew's playing or Chris is playing or myself or Jeff — you just kind of know. We can feel what the other one's feeling before they do it."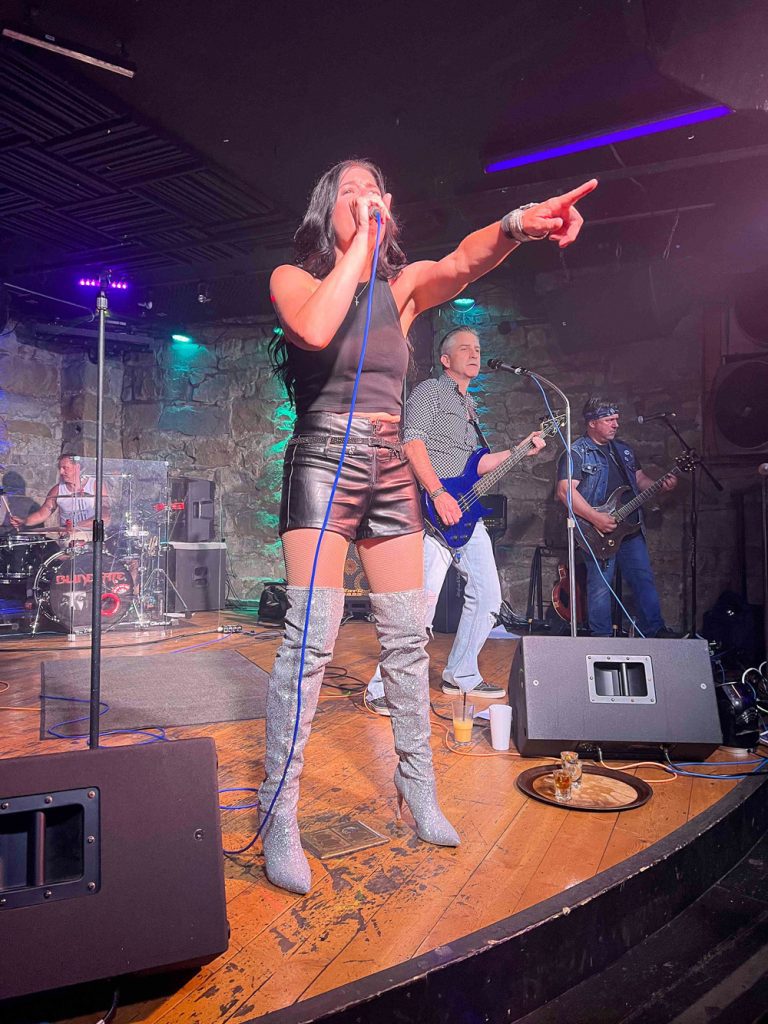 This presence is what Blind Fate is all about. They want to be completely in sync so the audience gets the best experience possible.
"When someone chooses to come listen to us, our job is to make sure they feel like this was the best choice they could have made for the night out," Ann-Marie says. This sentiment was engrained in Chet and Ann-Marie at a young age, as they watched their parents, who were also musicians. They also had a band of mostly family members, which included Chris's dad. The band traveled to Nashville on multiple occasions to record records. Band practice was the soundtrack to their Chet and Ann-Marie's young lives, and what they fell asleep to every night.
This previous generation's example of hard work and passion directs Blind Fate today. Yes, it's all about fun, and the band likes nothing better than when everyone is on the dance floor having a blast — but those on stage also take each performance seriously.
When you hear about the band's makeup, it seems natural they would all be together, but it didn't happen overnight. Chet has been in bands since high school — and Ann-Marie secretly wanted to join him. She spent her time singing in church. Ann-Marie got the chance to sing on stage with her parents before her dad's passing, but never expected to be in a band until Chet brought her in and coached her on singing rock.
Today when singing in the band, she's now in her comfort zone, but don't ask Ann-Marie to talk to the crowd. Chet usually fills the downtime between songs because when he tries to pass the mic to Ann-Marie, she does what only a sister can do. She pretends not to hear him.
While there's a lot of fun and games in a band with family, it's also clear that it's extremely special to those involved. The carrying on of a family tradition runs deep in their purpose to connect with those on and off the stage.
"It's crazy to be up on stage and look over, and I swear I'm on stage with my dad," Ann-Marie says. "The expressions Chet makes are identical to my dad's when he sings. It's the relationships, just how tight you get as a group the more you work together. Also, we've played around Whatcom County long enough that there's a lot of people that come listen to us that have become friends and feel like family."
While there's deep meaning behind the music, in the end, the whole point is that the audience gets to rock out. "We like to get people out on the floor dancing, just having a fun time," says Chet. "Kinda escaping the real world and having fun like you're back in high school or college, going out with all your friends. We try to play songs that everyone is going to know and can dance to."
Stay up-to-date on the band's performance schedule by following them on Facebook. Blind Fate's next performance is at the Main Street in Ferndale on December 2, 2023, at 8:30 p.m. There's no cover, so dust off your dancing shoes and come party to your favorite rock songs from the 1970s through the 2000s.