Music is perhaps one of the few things in the world that can connect every person and culture. As an orchestra celebrating underrepresented groups and dedicating itself to bringing the community together, a Bellingham Symphony Orchestra performance is an opportunity you shouldn't leave lying on the shelf.
2023–24 Concerts
This season, Music Director Yaniv Attar is excited to produce a full slate of performances sure to educate, inspire, and entertain. "We have five classical concerts," he says. "We have one concert devoted to Baroque music, so it's a smaller orchestra. We have one holiday concert in December, and then one educational concert. Aside from those, we have other concerts we do around town but with smaller groups, like quartets and trios."
On any given year, the orchestral group performs a total of eight full concerts for the community. The upcoming season will feature instrumental guests like cellist Efe Baltacigil, pianist Einav Yarden, and cellist Kinan Azmeh, to name a few. BSO concertmaster and principal violinist Dawn Posey has an especially poignant role in the Baroque music concert scheduled for January 28.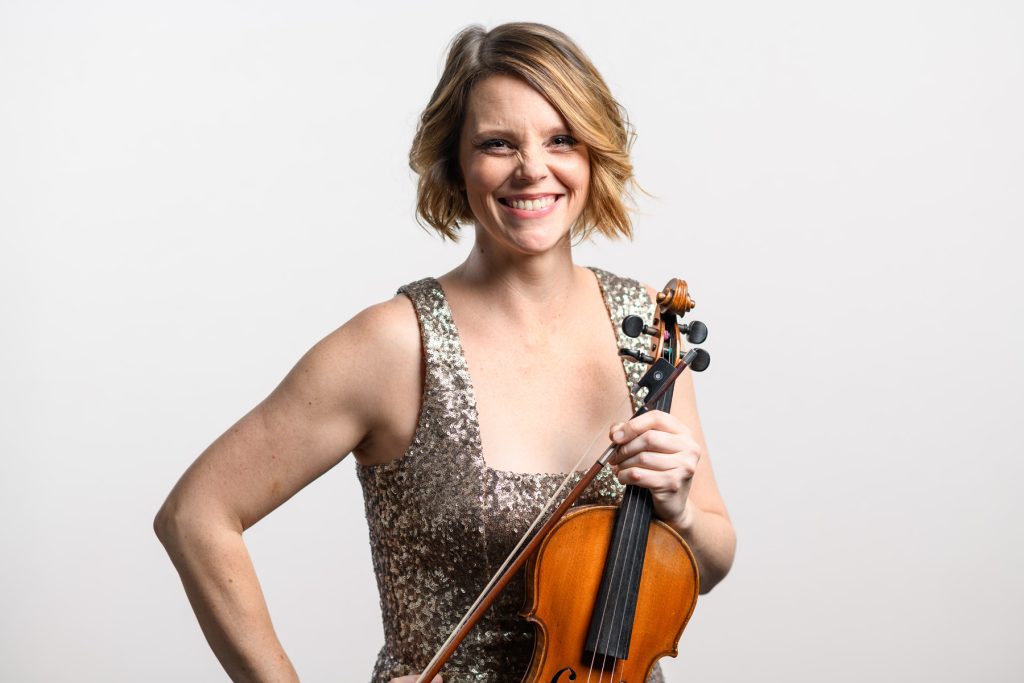 "It's really special because I picked all the pieces and Yaniv won't be conducting, I'll be leading the orchestra," she says. "That means I'll still play the violin, but it will be like a large chamber music vibe. I picked music by all female composers from the Baroque Era. There are a lot of women who composed music during that era that many people may not know about."
The orchestra's concert on November 5, titled "Rise," featured Turkish cellist Efe Baltacigil. The music reflected a Turkish composer's heart-wrenching emotions, with Dawn describing the score as "intense, though timely."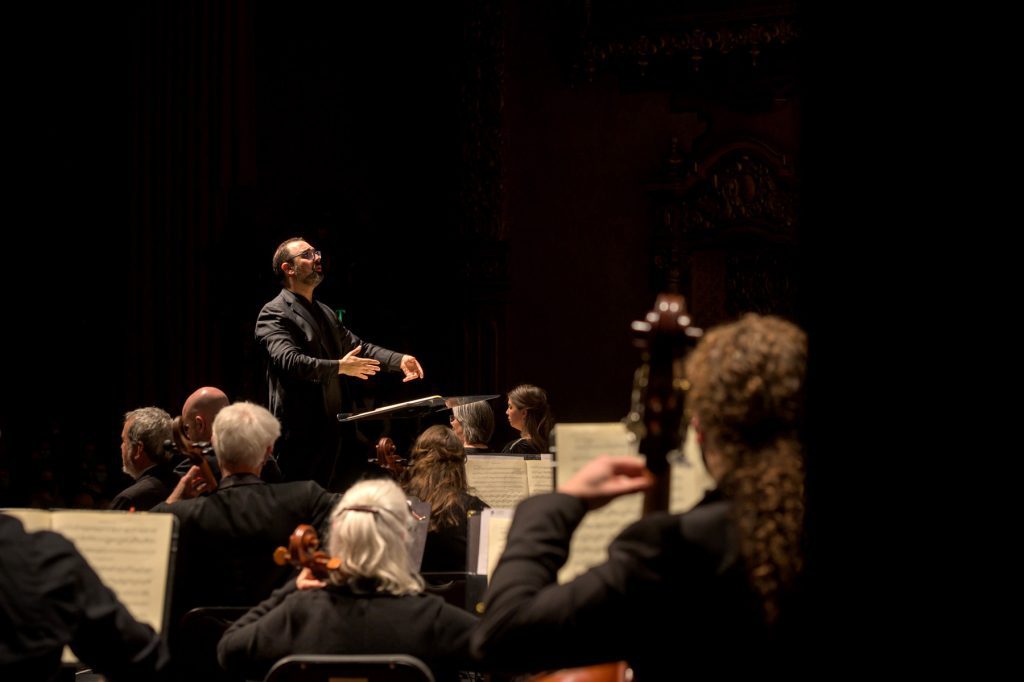 Innovative Programming
One of Bellingham Symphony Orchestra's passions is educating youth in the area, bringing their beautiful music to various schools, and making professional instrumentalists accessible to the community.
"[The orchestra] is full of really wonderful people," says Dawn. "Everyone here has such a big heart and cares so much about the music. They all work really hard to bring their best foot forward. As a community orchestra, everyone in that group is deeply involved in the community of Bellingham and many of the members teach music lessons to a large number of children in the area or work as music teachers in schools."
As part of their youth programming, BSO sends their guest artists to perform in school assemblies. The orchestra also organizes chamber music groups for kids up to high school age, held at BAAY almost every Sunday and, once a year, they bus kids to Mount Baker Theatre to experience an educational performance as part of the theatre's educational series. This year's educational concert, entitled "Ellis Island: The Dream of America," will take place on May 3 with "The Dream of America" concert following two days later. Cellist Meeka Quan DiLorenzo will feature in "The Dream of America" with accompanying narrators lending their voices to the performance.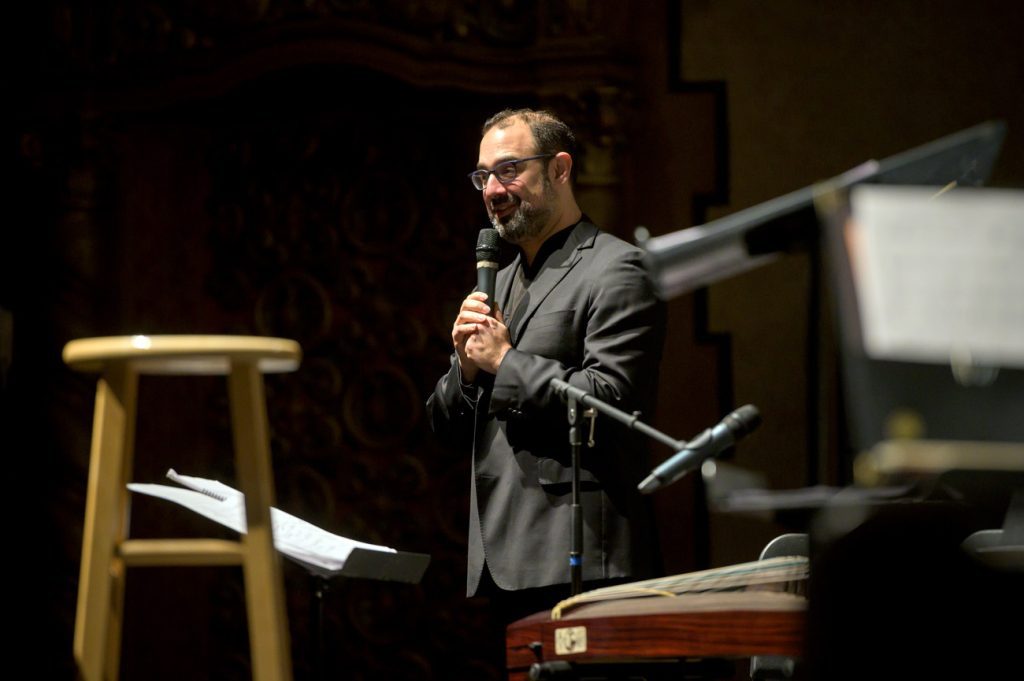 "We play a lot of works that are in the main repertoire people know but a big part of our mission is to play works people probably haven't heard before like music by composers who are underrepresented, female composers and black composers," says Yaniv. "A lot of the music we play is either written by composers who wrote under oppression, by composers who wrote during the Holocaust, composers writing under oppression today or works with historical significance."
For Love of the Music
As a community orchestra, love for the music comes first. "It's more about us being really excited about the music we're going to play and being excited to present it to the community," says Dawn. "There is a really strong sense of community that I really appreciate about the Bellingham Symphony."
As concertmaster, Dawn is the first chair violinist, a prestigious position she explains is the concertmaster of any orchestra. "Typically, whoever is sitting in that chair walks out and tunes the orchestra in the beginning," she says. "Your job is to lead the strings in general and make most of the bowing and articulation decisions for most of the strings." Dawn takes on a host of other leadership roles at BSO, especially with the Baroque concert in January. "We are just so ecstatic to bring music we love to our audience," she says.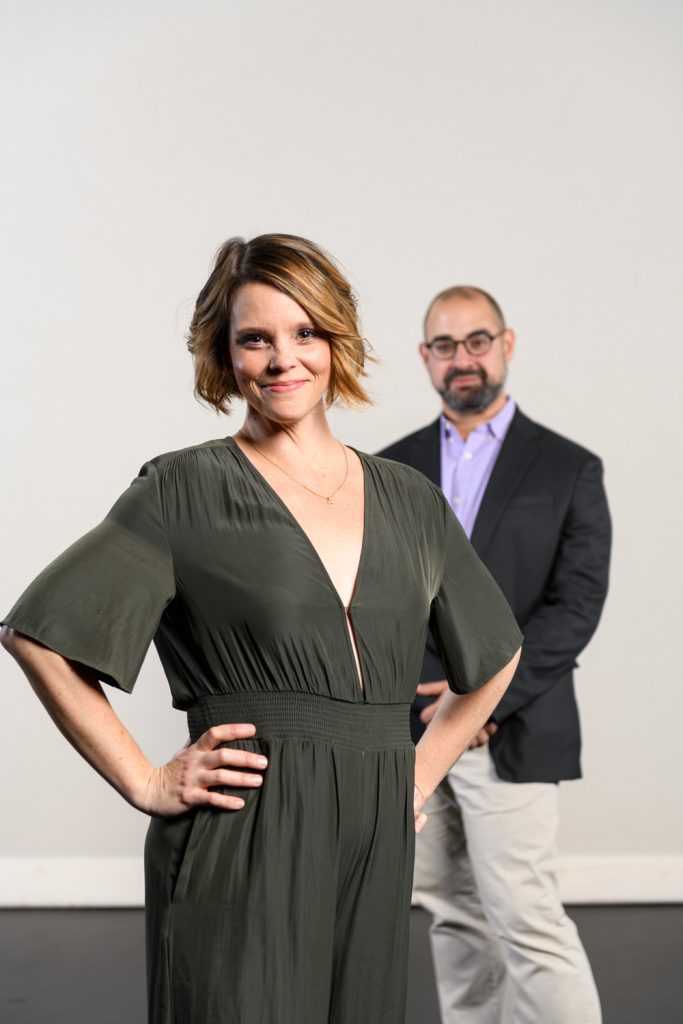 A full schedule and ticket information can be found on the BSO website.
Rise: November 5 featuring Efe Baltacigil on cello
Holiday Magic! December 10 featuring guest conductor James Ray
Women of the Baroque: January 28 featuring Dawn Posey on violin, soprano Maya Kherani, Byron Schenkman on harpsichord and Gus Denhard on theorbo
In Bloo: February 25 featuring Einav Yarden on piano
Ellis Island: The Dream of America: May 3
The Dream of America: May 5 featuring Meeka Quan DiLorenzo on cello with accompanying local narrators
Dine with the Symphony: June 8 featuring Kinan Azmeh on clarinet
Symphonic Dances: June 9 featuring Kinan Azmeh on clarinet
Sponsored