For more than half a century, Bank of the Pacific has been lending to Pacific Northwest farms and the communities that support them. And in Whatcom and Skagit counties, agricultural lending is overseen by Scott DeGraw, a long-time Sedro-Woolley resident and commercial banking officer of over a decade.
"We've always had an involvement with the forestry and fishing industries, so it made sense that we participate with agriculture," DeGraw says. "We've been involved with the dairy industry and the berry industry as long as I can remember."
Financing for Agricultural Businesses
Bank of the Pacific offers the ability to finance anything from operating costs for planting, maintaining and harvesting crops, to equipment and property needs. Their strong personal lending background can also help a farmer with the non-farm side of their lives, whether it's investing in a vacation home or a recreational vehicle.
DeGraw understands farmers because he is one — raising dairy and beef cattle and selling hay and haylage in Sedro-Woolley. As such, he has great personal interest in understanding the local farming industry and seeing it succeed.
"We want people to be successful, so that this is a win-win scenario," he says of farmers that Bank of the Pacific lends to. "People that work in agriculture want to deal with people who know agriculture. And that's really what we try to be for customers — having an understanding of what agricultural banking is all about."
Part of that understanding is the knowledge that being a fair-weather lender doesn't amount to much. "Agriculture is an extremely volatile industry," DeGraw says. "There are a lot of banks that jump in and out of agriculture. If you're going to lend in agriculture, you need to be willing to stick with people through the highs and the lows."
DeGraw and the rest of the agricultural lending team commonly visit their clients several times a year at their farms, forging a strong line of communication and understanding of how farms and the industries they're part of are doing in a given year.
These working relationships help contribute to what's known as the "5 Cs" of credit: character, capital, capacity, collateral and conditions.
Bank of the Pacific's New Location in Burlington
Bank of the Pacific's newest location — at 404 North Burlington Boulevard in Burlington — features newer digital technology for its customers, including video screens that allow them to chat with tellers. Since the COVID-19 pandemic, the bank has been working on how to more efficiently allow digital banking options.
"I have clients that have never even been in any of our offices before," DeGraw says. "We do everything on the farm, and they either use mobile banking, or we provide them remote deposit capture machines."
Berry Dairy Days
As another way of acknowledging the incredible agricultural heritage of the Skagit Valley, Bank of the Pacific is this year's Festival in the Park Title Sponsor for Berry Dairy Days, the annual festival held each third weekend of June in downtown Burlington.
This year's festivities, which take place June 16 through 18, include a grand parade, live music, car show, lawnmower races, cornhole tournament, smoke and grill competition, and plenty of strawberry shortcake.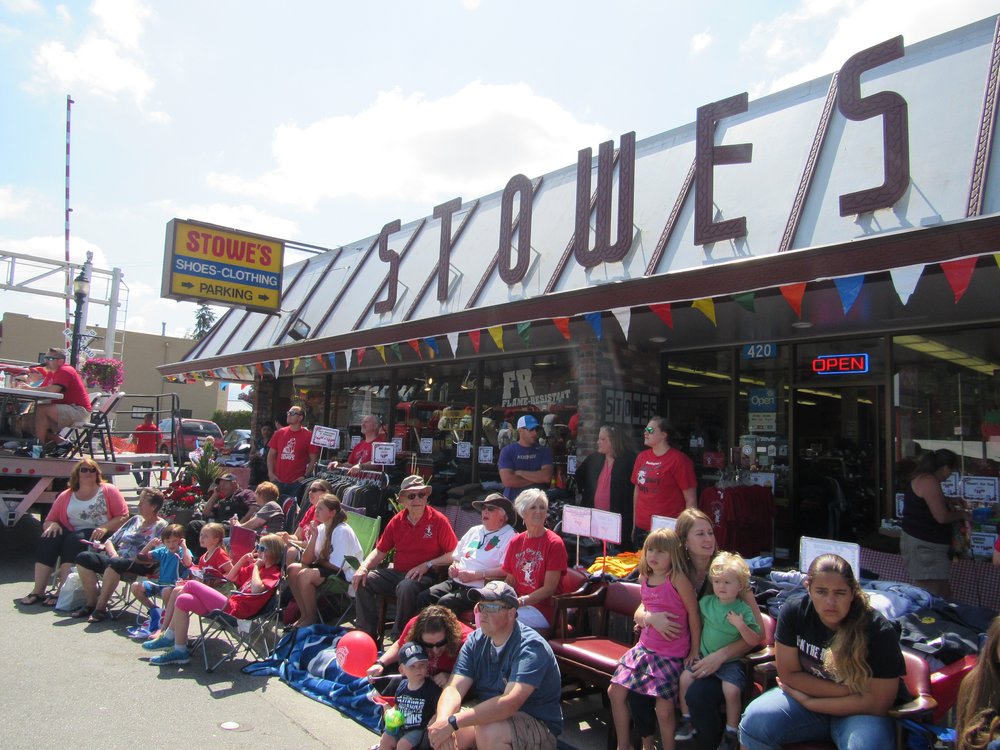 "Burlington's history with the berry and dairy industries goes back many generations," DeGraw says. "Raising my kids here, we've gone to the parade many, many times as they were growing up."
As a grandparent, DeGraw looks forward to once again basking in the sun and the fun of Berry Dairy Days with his family.
So, whether you're a farmer looking for a loan or a more conventional banking customer, know that Bank of the Pacific is proud to be part of maintaining the financial health of Skagit County, and happy to help you achieve your financial goals.
"We're a community bank," DeGraw says. "We're here to be able to help the needs that community members might have."
For more information on banking services, visit the Bank of the Pacific website.
Sponsored