Spring is happily blooming here in Whatcom County and we are well on our way to another gorgeous Washington summer. Down by the bay in Bellingham, Keenan's at the Pier is bustling with renewed energy and delightful updates. Bar Manager Eric Burford and Food & Beverage Director Abby Skywalker recently sat down with WhatcomTalk to highlight their new spring/summer happy hour menu along with additions to the terrace.
New Bar Manager
Eric Burford is originally from Spokane and moved to Bellingham in 2010 to attend Western Washington University. After leaving Western Washington University and moving to another part of the country for a short time, Burford came back in 2016. "With a bit of bartending experience I acquired while away, I applied here at Keenan's," says Burford. "When I saw the space, I thought it looked really interesting; I've been bartending here ever since." Burford was named bar manager in October 2022.
For Burford, bartending is about creation and a respect for classic ratios — with a twist. "In cocktail creation, I enjoy exploring flavors and flavor combinations, finding where the limit is," he says. "Other bartenders and I like to push in more bitter directions and see just how far we can go and still make a really palatable cocktail. I like exploring and learning classic ratios and cocktails and attempting to riff on those."
These explorations have led directly to Keenan's updated spring and summer happy hour menu, featuring many of Burford's carefully curated cocktails.
Spring & Summer Happy Hour Cocktails
"It's an entirely new house original cocktail menu for spring/summer," Burford says. "We were trying to make a bunch of twists on classic cocktails but in ways that can work for sitting outside in the sun on our terrace and patio spaces. That was the driving force."
Burford collaborated with Skywalker and the other bartenders when drawing up the new menu. "It's a stellar group of people here," he says. "Everyone does a great job, and we all bolster each other."
One of the new cocktails, the Café Racer, features bourbon, Apertivo Mazzura, Vermut Pedro I, black walnut bitters, and prosecco. It is inspired by the classic Boulevardier. "The Boulevardier is usually bourbon, Campari and sweet vermouth, and that one is a standard 1:1:1 ratio," says Burford. "The idea is to balance out the heat of the main spirit component and whatever kind of flavor profile it brings with some acidity, tempered sweetness, or an herbaceous bitter component."
Another new offering, the Nopal Mirage, marries Sichuan-infused tequila, sotol, prickly pear agave, Brovo orange curaçao, and fresh lime. "This one is sort of like a margarita," says Burford.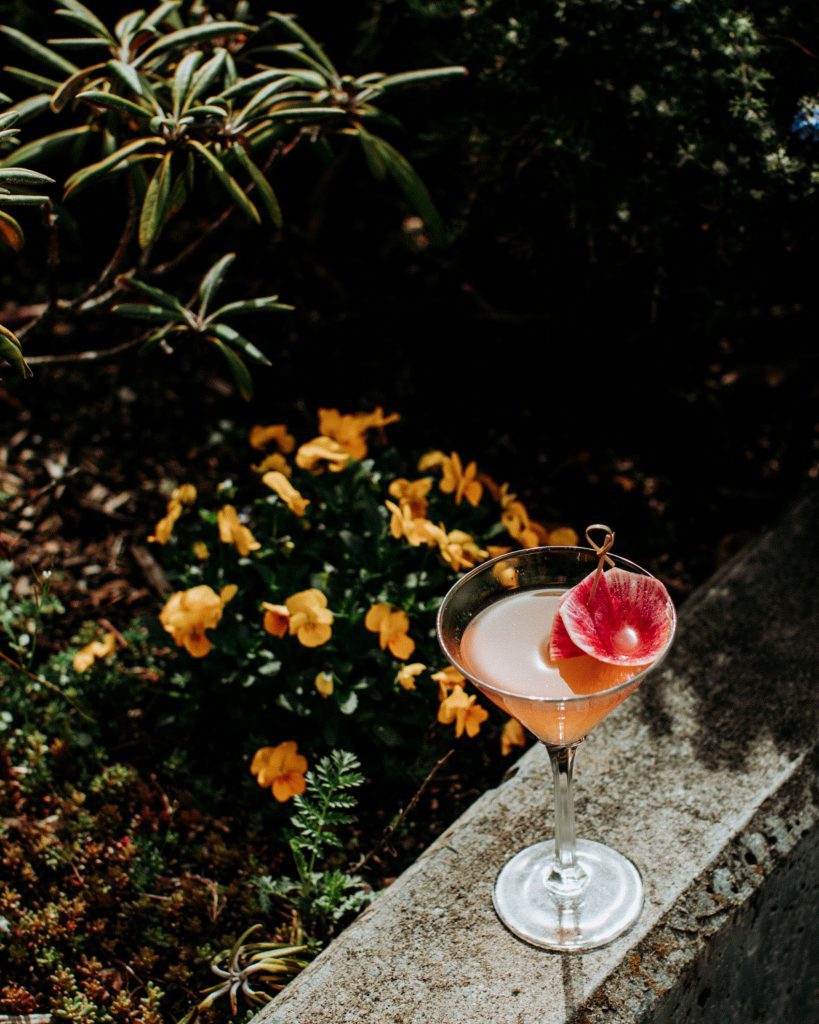 The Pacific Puddle Jumper takes some of its cues from the aviation cocktail using Blue Spirits American Northwest Gin, Cascadia Liqueur, fresh lemon, tarragon syrup, and Suze.
"The Cascadia Liqueur is from New Deal Distillery in Oregon," Burford says. "There is some sweetness in the liqueur, but it largely uses Cascade mountain flowers in its production, and they lend a really nice floral component; there is also some really strong bitterness, as well. It's well tempered with the inclusion of lemon juice."
Happy Hour Food Selections and Terrace Update
Alongside their new cocktails, Keenan's is also featuring delicious new food items on their happy hour menu.
"We have a really beautiful burrata caprese salad with fresh local tomatoes, Italian tangerine oil, fresh basil balsamic glaze, and grilled bread — it is out of this world delicious," says Skywalker. "We also have kalbi short ribs and a beautiful Kampachi ceviche with a citrus marinade, onions, bell peppers, and a topping of mango chutney with house made tortilla chips."
The fresh, delightfully tasty menu is a perfect companion for enjoying Keenan's unparalleled terrace while watching the sunset or looking out over the scenic tableau of the bay.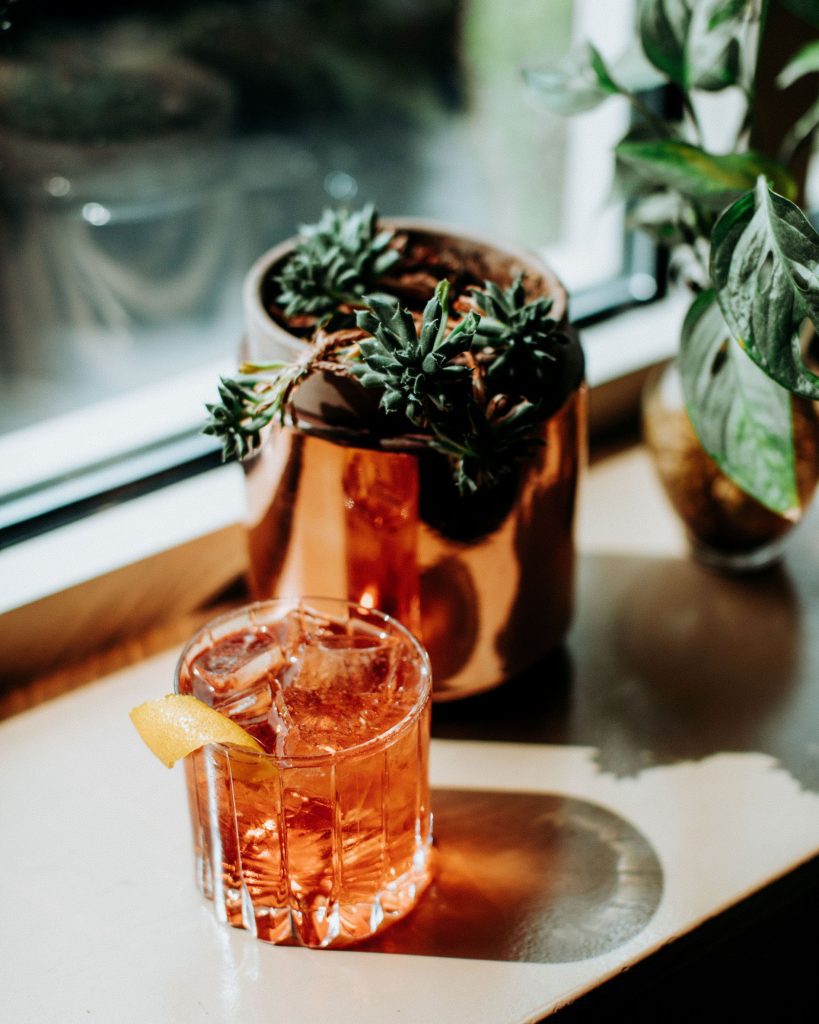 "We recently got a new firepit table from this really beautiful company out of California that has lava rock and a marble top with a nice little sectional outside, which has been a nice facelift for our terrace," Skywalker says. "We've got new patio chairs, adding a little more space out there, so it's even better equipped to handle the summer crowds."
This spring and summer, take the time to stop in at Keenan's at the Pier to enjoy a gorgeous restaurant overlooking the water with a phenomenal happy hour menu and uniquely crafted cocktails.
Keenan's daily happy hour runs from 3 p.m. to 6 p.m. For the most up-to-date information and menus, please visit their website.
Sponsored