As 2023 continues to gain momentum, the Jansen Art Center invites Whatcom County community members to find a way to introduce more art into their lives through 7 simple steps.
1: Take a Class
Arts Director Lindsey Gerhard encourages anyone with the inclination to find an art that interests them and start by taking a class to better understand and hone their skills. "You can see the classes on our website," says Gerhard. "You can learn everything from textiles to metalworking, and we're bringing in things like etching — more opportunities into our fine arts studio."
Founder and Emeritus Director Heidi Doornenbal welcomes budding artists who are ready to learn. "Jansen Art Center offers opportunities in our fully equipped studios to explore and create art in ceramics, textiles, jewelry, and music and theatre, paint and fine arts," she says. "We also offer outstanding jazz, classical, blues, and international performances in our beautiful, small venue with a concert Schimmel piano. The Jansen Art Center is a most unique, inviting, vibrant place that hums with creativity and joy."
2: Teach
On the other side of the coin, experienced artists can choose to take their experience a step further and teach the medium in which they create to others. "We teach and have classes quarterly," Gerhard says. "I see it as a place instructors can grow, as well as art students."
Metalsmithing and Jewelry Instructor Leah Meleski has found a place to share her love and passion for metalsmithing with others. "I love guiding new jewelers to the next level and encouraging them to grow," she says. "I needed a community, people and artists like me, and most importantly a place where I could teach metalsmithing and jewelry classes. I missed teaching, sharing knowledge, and building an appreciation for art and skill."
3: Volunteer
Volunteerism is perhaps one of the easiest ways to not only get involved but find your niche in the art community. "A lot of people volunteer here and then get more into what they're helping with, whether it be events, exhibits, or classes — and they make a lot of friendships here, as well," Gerhard says.
Beloved volunteer Diana Warner finds fulfillment in her position at the Jansen Art Center. "I think it's a wonderful opportunity," she says. "The J is an amazing place and to be part of it is an amazing experience. I love being surrounded by the people who work there, the art, and the music. The whole package is so inspiring."
4: Find Inspiration Right Here in Whatcom
The key to meaningful art is the inspiration behind a piece in any medium. Here in beautiful Whatcom County, the opportunity for inspiration abounds.
Painting and Fine Arts Instructor Angela Wright is an artist who finds herself happiest when surrounded by the beauty of the natural world. "As an artist who is inspired by nature, inspiration is always all around me especially outside and I like to bring elements of the outdoors inside with each season," Wright says. "I craft with bits I find and display other nature treasures around my home. I also paint what I see as an ode to that creature or a nature study. This makes me feel inspired to create. Do the things that spark your creativity."
5: Invest in Art
The Jansen Art Center always has exhibits running and local artists showcased around the studio. One of the best ways to keep art front and center for those less creatively inclined is to invest in art you love. "You can come in to just see the art," says Gerhard. "Buy a piece of art and talk with the artists at any time — that benefits both the artists and the center."
Jewelry Studio Manager and Instructor Judith Gauthier underscores the way artistry you love can bring positivity and peace to your wellbeing and mental health. "Having art in one's life is so rewarding," Gauthier says. "It brings us into the present moment — something we all need in these busy, chaotic times."
Angela Wright highlights the simplicity of choosing art that means the most. "Fill your walls with art that inspires and motivates you; whatever speaks to you," says Wright. "Support your favorite artists and try your hand at creating something yourself — anything."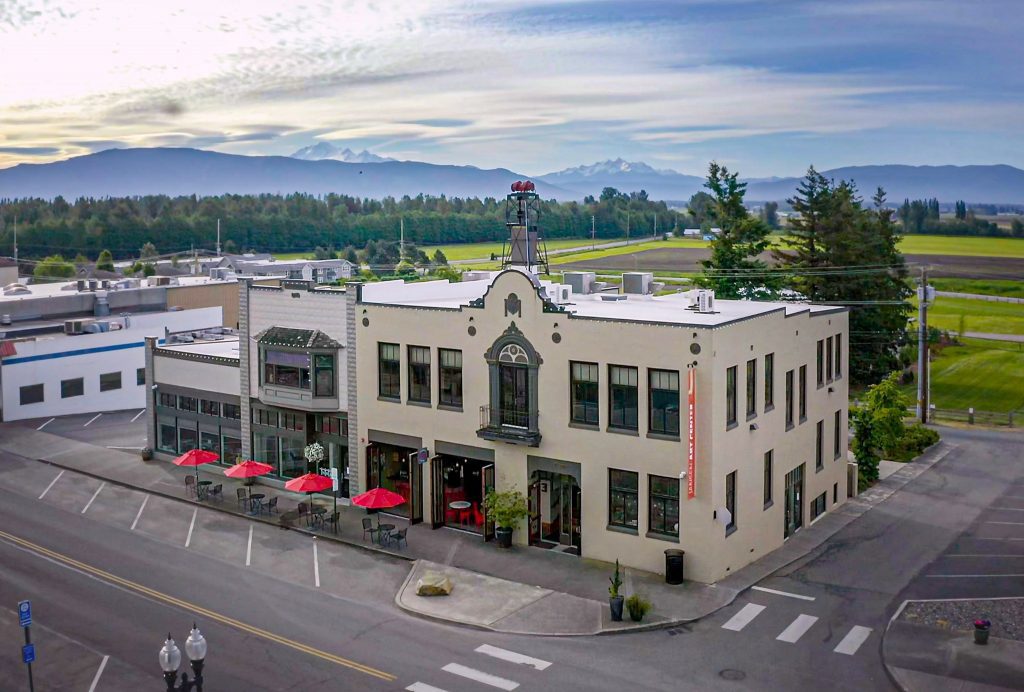 6: Exhibit Your Art
If you have some pieces you would like to showcase and invite your fellow community members to enjoy, the J offers many opportunities for you to exhibit your creations. It's a great way to gain exposure and spread creativity.
"Quarterly, we have open calls for our juried exhibits, so we take submissions from the public, up to five pieces each quarter," Gerhard says. "It's really accessible and you don't have to be qualified for anything. We have work right now from a family — a mother and the kids — and we have pieces from the whole family."
7: Play Into What You Love
The art world is vast and brimming with possibilities. Something as simple as picking up a pencil can lead to extraordinary things.
Angela Wright encourages anyone willing to try a mode of art to simply begin their journey in any way that works for them. "I like to think that there is a bit of an artist in all of us waiting to express themselves in some way and looking for an outlet can be very rewarding," she says. "Actively seek out and surround yourself with art as it is just as important as the air we breathe, and it is all around us."
Sometimes a new task can seem overwhelming, especially one that may require skill and experience. Remember to ask questions, look for your own inspiration, and seek new, accessible outlets for your inner artist. Consider the Jansen Art Center to start your creative journey or as a conduit to further your craft and love for all things art.
Sponsored