It's easy to imagine life on a peaceful plot of land in beautiful Whatcom County, watching sunrises over the mountains, growing bountiful gardens, and being part of communities that truly work together and understand each other. John L. Scott Real Estate Broker Crissy Impero lovingly tends to her own hobby farm and also works with clients to achieve their dreams of owning acreage. She recently sat down with WhatcomTalk to explain the process behind hobby farming and local land ownership.
Hobby Farming
"Historically, hobby farming is about supplementing your lifestyle, whether you're getting your own eggs and chickens or growing your own garden," says Impero. "It's generally not 100% a self-sufficient type of farming." Many hobby farmers choose what works best for the enrichment of their individual lifestyles, often working with other hobby farmers to trade goods and services.
"We see a lot of goods at local farmer's markets, and my neighbors and myself do some raising of beef cattle," Impero says. "We also do our own haying — we put up 1,800 bales of hay a year — and that's how we supplement our lifestyle here. It's a lot of work but we support it with hay and beef sales, which gives us enough to fix our equipment and put new fences up." Impero also collects eggs from chickens on her farm.
Obligations and Designations
"People ask all the time about five acres outside of town so they can have a hobby farm — it's one of my number one most common calls and a lot of people don't understand the full extent of what they're in for," says Impero. "The first thing I want to find out from someone is why they want the land and if they want it for privacy or for hobby farming." Impero's next priority is establishing how the client will finance the land, as banks don't give out loans on raw land very often.
After the baseline of affordability is established, it's time for the nitty gritty.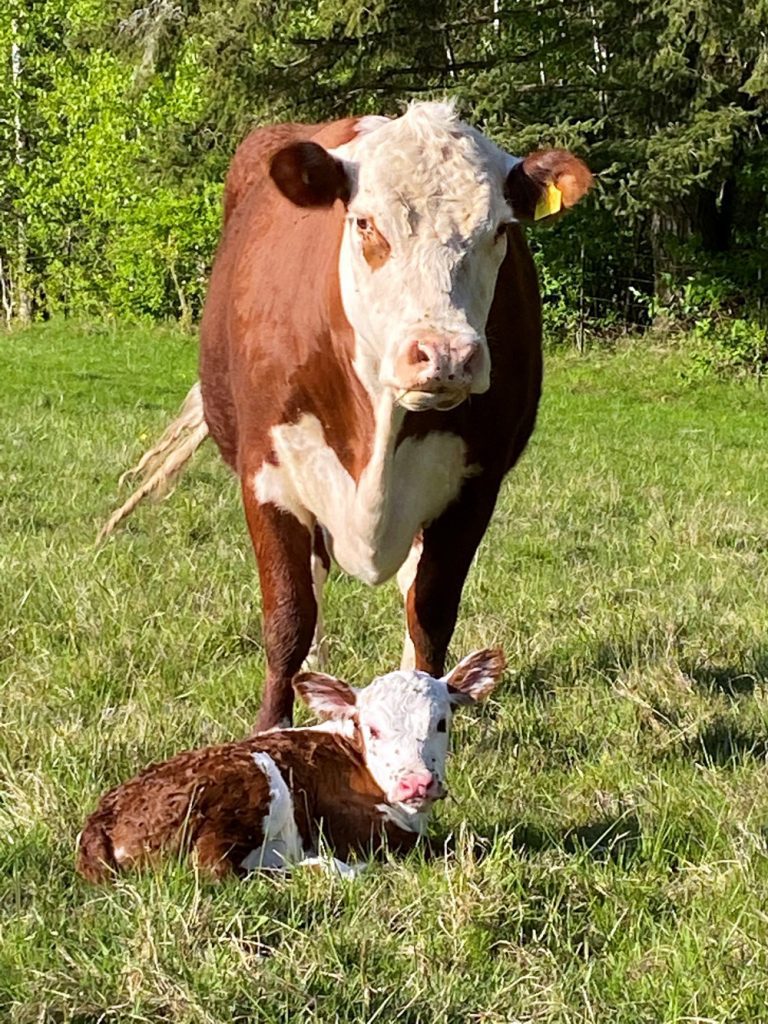 "You have to find out if the land has a designation such as open space, agriculture, or forest," Impero says. "Those designations have lower taxations, but you have to do things with the land to create income or grow trees and so on. You have an obligation to that land and if you don't fulfill those obligations, you might be on the hook for back taxes, penalties, and interest for the past seven to nine years depending on the designation."
On sought-after residential five-acre parcels designated for agriculture, the owner would have to make at least $1,500 per year to meet their land obligation. "That's one thing that really catches people by surprise," says Impero. "It's something to really consider before purchasing."
Wetlands
One of the biggest things to consider in Whatcom County — and west coast counties in general — are wetlands. "If you buy a five-acre piece of land, one of the first things you have to do in the permit process is have a wetland survey come out and do a study on where you can build," Impero says. It's crucial to have an official report on which areas of the land can be utilized the way the owner wants before evaluating a purchase. "You might have five acres that's mostly wet with one little building spot on it, and if you wanted animals, you can't run them on the wetland. Farm plans can give you a little more direction and sometimes even some leniency on where you can put fences, but that can get pretty individualized."
Construction
One thing anyone who is interested in buying land should have a basic understanding of is the entire permit process. "If they are going to buy and build, or even if they are going to put a farm up, they have to have a wetland study to know where they can place permanent structures," says Impero.
Many clients seek to build on the land they purchase, an undertaking that is often somewhat nuanced and a risk. "It's really a full-time job to go through the permit process and do the building, so it's good to know a dependable lender for a construction loan. Those can be hard to get and they're very time sensitive," Impero says. Alongside construction deadlines for the loan, the buyer must also meet deadlines for permits. "If you go over the time it should take for someone to see your foundation, they will ding you and have you file a continuance, so you have to be on track with your time. Time is huge. It generally takes longer and costs more to build than you plan for."
Impero does her due diligence, researching land parcels endlessly for her clients and filtering through listings to match her clients' needs with their wants. "I try to make sure I know if the land has any designations," says Impero. "I research to see if there have been any studies or if there are any obligations to the land, and I look into fencing and surveys." Surveying the land before purchasing, especially in the case of starting a hobby farm, is paramount to a successful and fruitful investment.
Hobby farming can be a rewarding vocation in rural Whatcom, and it's fundamental to use a reliable, informed broker like Crissy Impero at John. L. Scott — who not only understands the process, but also lives it everyday on her own thriving acreage.
Sponsored