With many front lawns already ghoulishly decorated, it won't be long until trick-or-treaters are knocking at your front door. October is a month to welcome autumn, but also to examine the scariest parts of the human psyche and our fascination with evil.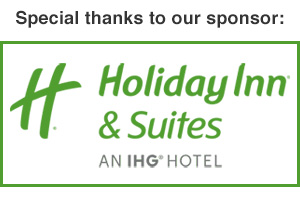 Several in-person and at-home activities with local, true-crime connections can be experienced or consumed this month. Here are just a few.
Take a 'Gore and Lore' Bellinghistory Tour
A long-time favorite activity for locals and tourists alike, the incredibly fun "Gore and Lore" historic walking tours of Bellingham and Fairhaven are conducted by the city's Good Time Girls — a local group of history-loving women.
Each Friday and Saturday in October, these PG-13 Bellinghistory tours recount the area's creepiest tales of violent, paranormal, and unseemly activity. The roughly one-mile tours are led by a well-informed and costumed (usually corseted) guide, begin at 6 p.m. and last just over an hour.
Tours begin at a location determined after booking, but book fast, as the $20 tours usually sell out. The Fairhaven tour is great for ghost fans, as the south-side shopping district is known as a haunted hotspot.
A third spooky option exists for those who wish to get close to the dead: guided weekday tours of Bellingham's historic Bayview Cemetery. Founded in 1887, the 10-acre cemetery is home to many intriguing monuments and interesting historic residents.
Spots remain for a Tuesday, October 18 tour, which begins at 5:30 p.m. The month's 'Gore and Lore' tours conclude Sunday, October 30th with a special Sunday tour of Fairhaven.
Regardless of when you go, remember to wear comfortable walking shoes. Afterwards, consider grabbing an adult "potion" at a nearby watering hole: you may need one to calm your unsettled nerves.
Attend the Upfront Theatre's 'Hellingham' Show
Okay, so this one isn't really true-crime. In fact, it's totally made-up. But the Upfront Theatre's long-running October improv show is definitely the funniest serial killer production you'll ever see!
In the sleepy town of "Hellingham," the cast of improvisers take audience-inspired characters into a murder-mystery format, and eventually find out whether they're a witness, the violently deceased, or the killer. Expect lots of absurdly-comic death sequences, red stage lighting, and of course, lots of laughs!
The show takes place every Friday and Saturday night in October, with back-to-back performances at 7:30 p.m. and 9:30 p.m. On Sunday, October 30th, a special 2 p.m. matinee concludes Hellingham's 2022 run. The all-ages show is $15 at regular price and $10 for students.
Read About "Murder in the Fourth Corner"
A trio of books by Whatcom Museum's Todd Warger, the "Murder in the Fourth Corner" series recounts many of the most brutal and mysterious homicides in local history, from the late 1850s to the early 1940s.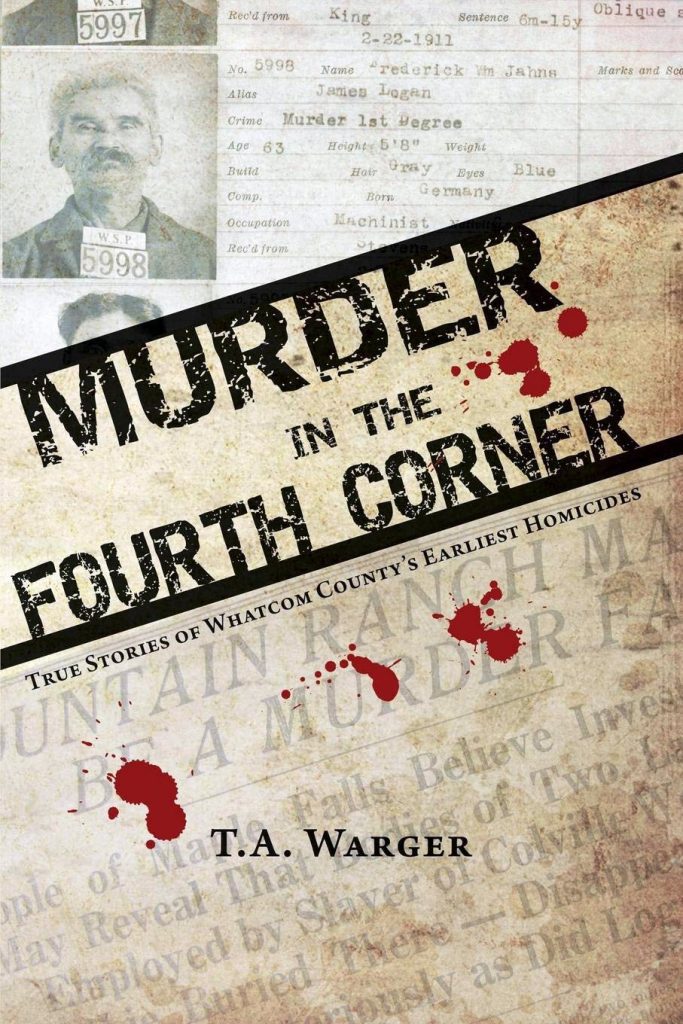 From the unsolved ax murder of a State Street butcher (behind modern Bellingham's Red Light bar) to the so-called "Maple Falls Monster" serial killer, Warger tells of slayings in Whatcom, Skagit, and San Juan counties with great narrative flair and a historian's keen research.
For any fan of true-crime or local history, these books are a must-read ride through the region's grisliest early crimes.
Binge the New 'Hillside Strangler' Miniseries
In January 1979, the strangling death of two Western Washington University students shocked Bellingham. The man who murdered the two women — 22-year-old Karen Mandic and 27-year-old Diane Wilder — was Kenneth Bianchi, a local security guard who'd moved to Bellingham the previous year.
The heinous crime was the last of 12 murders committed by Bianchi, better known as one of the serial killers behind the infamous Hillside Strangler murders that occurred in Los Angeles between late 1977 and early 1978.
This August, NBC's Peacock streaming service released "The Hillside Strangler: Devil in Disguise." Directed by Alexa Danner, the four-part documentary takes a deep-dive into Bianchi's crimes and psyche, with the second episode detailing Bianchi's Bellingham murders.
Bianchi, now 71, is currently serving a life sentence at the Washington State Penitentiary in Walla Walla. He is eligible for parole in 2025, but unlikely to receive it. Nearly 45 years after his crimes, this documentary is an honest retelling of a monster who passed through Whatcom County.