Each year, the Bellingham Regional Chamber of Commerce recognizes seven individuals under 40 from Whatcom County for their incredible initiative and stewardship in their communities. Finalist Josh Burdick owns Veritas Media Productions and has dedicated a large part of his career to supporting local nonprofits and organizations through the tireless efforts of his company.
"I grew up in Bellingham and consider it my home even though I was born in Oklahoma," says Burdick. "My family moved up here in 1997 when I was nine years old. I went to Trinity Western University across the border in B.C., so I had a little bit of an international education." Burdick studied communications and political studies with an interest in video production.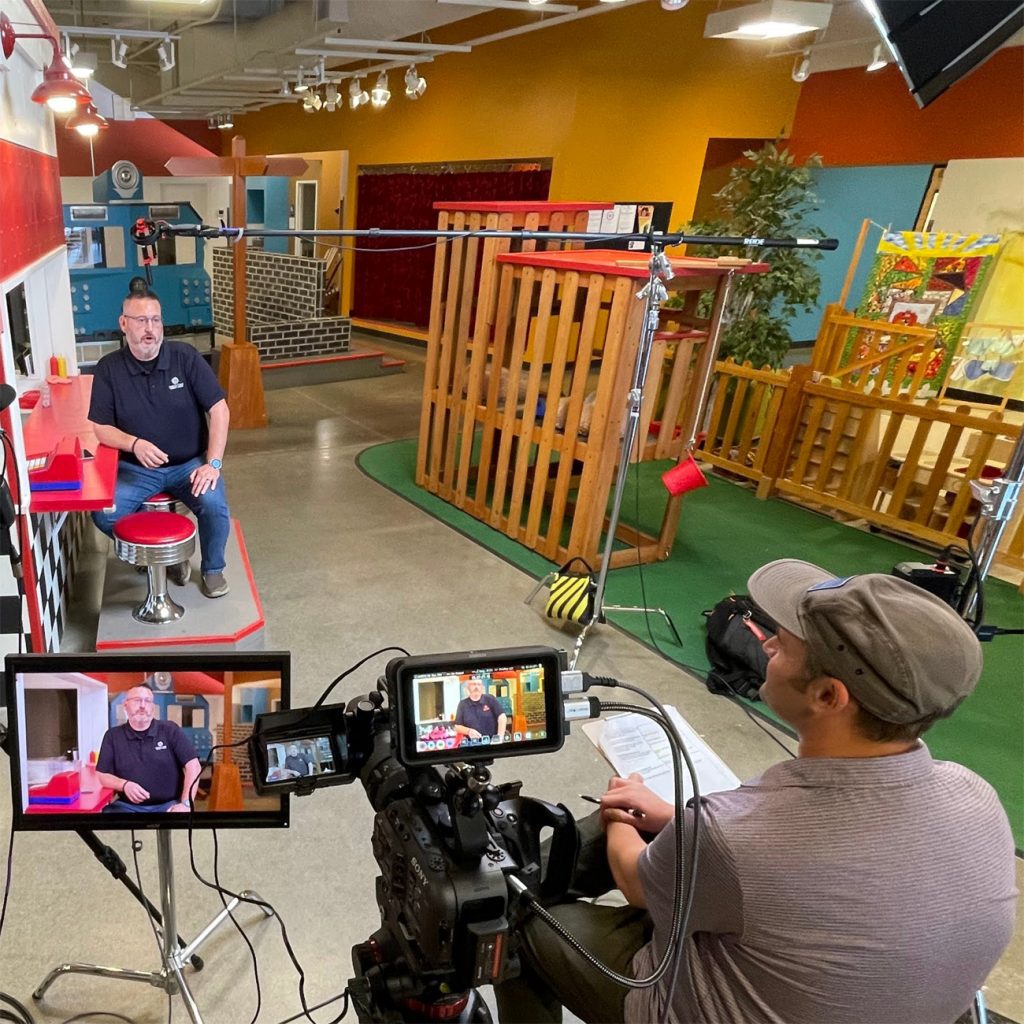 "I ran and facilitated our daily announcements and that's where I got my first taste for video production, which is what I do now," Burdick says. "Through that experience of leading teams and peers, I developed leadership skills. I eventually graduated and did an internship in Ottawa, Ontario, and got to produce a documentary that aired on Canadian National Television." Burdick credits this experience as the touchstone for his knowledge and understanding of ground video production.
"When I came home, I wanted to resettle in Bellingham," says Burdick. "My family is here, and my parents are here so I wanted to continue growing roots in Bellingham. I did a bunch of odd jobs here and there and it culminated with me starting Veritas Media. I started it in 2011 and that was more of backburner, side hustle at the time until about 2015, when I left my full-time job and went full steam ahead with Veritas."
As the name Veritas would suggest, Burdick is committed to honest expression of information and communication in his video productions. "I was always interested in storytelling and utilizing video as a communication tool," Burdick says. "I've always had this drive to utilize video storytelling and the power of video to ultimately affect change. I started working with some nonprofits and was really able to see the power video had in fundraising and supporting their missions. That continues to be a big part of the work I do today with Veritas, which is supporting local nonprofits and leveraging video as a medium to get someone's message out there."
Burdick has found success, navigating Veritas through a pandemic, and continuing to add to his personal accolades through his work. "I was a finalist earlier this year for Businessperson of the Year for Whatcom Business Alliance," says Burdick. "In previous years, I was also recognized as the Man of the Year finalist at the Bellingham Chamber Awards Dinner and Small Business of the Year for that event, as well. I went through Leadership Whatcom, and I really valued that experience."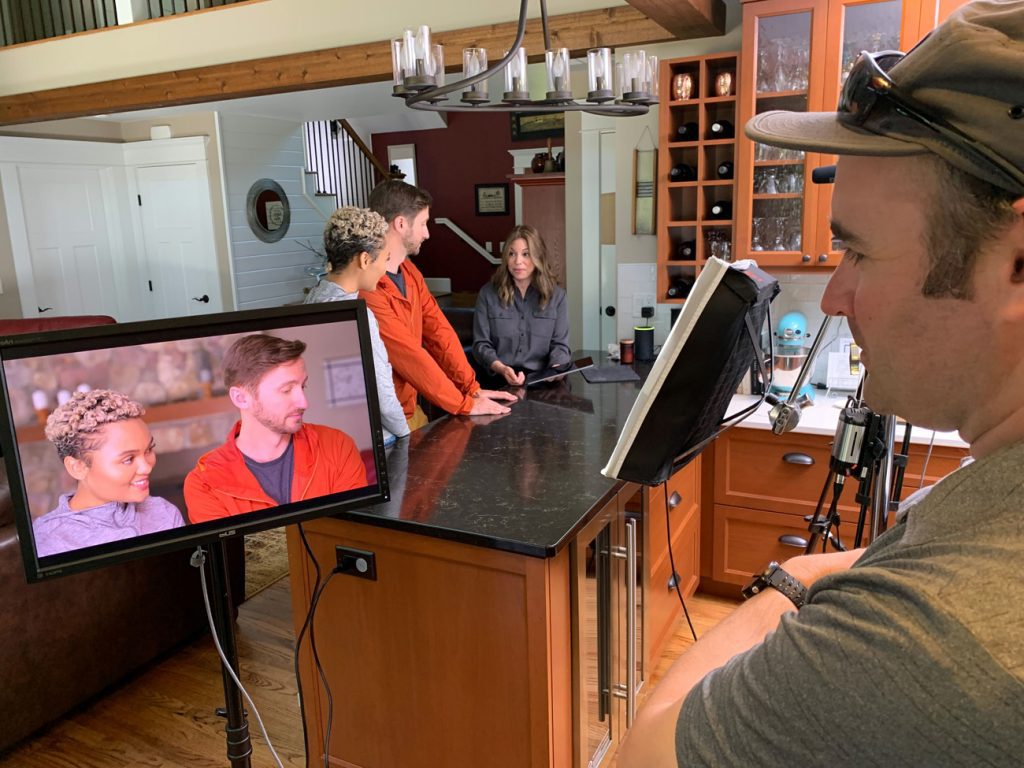 Veritas has supported nearly every nonprofit in the region through video production. "We've done ongoing work with Lighthouse Mission, Lydia Place, Skookum Kids, Boys and Girls Club of Whatcom County, Northwest Youth Services, the Humane Society, and many others," Burdick says. "I think it's really important, with so many tools out there for communication, to realize consumers have become very good at discerning what is legitimate and authentic, and what is superfluous noise. My goal has always been to create compelling content that is authentic to the people behind the brand and the organization, using the tool to amplify those messages in an authentic and truth telling kind of way."
As a Top 7 Under 40 finalist, Burdick is flattered to be recognized for his diligent work in the community and beyond. "It's an honor," says Burdick. "We've supported the chamber for years, have done their annual awards dinner videos, and we've also worked on Top 7 in the past. Really, to be nominated is an honor and a privilege to be seen in the community as someone who is hopefully making a positive impact."
As Burdick moves forward with Veritas, he recognizes the commitment and enthusiasm of his employees as the dynamic force behind the accomplishments of his business. "I hope to continue to grow our influence and I really value my team, as I don't do all of this alone," Burdick says. "I have four people that work for me, and we've done some incredible things. I am looking forward to taking that to the next level."
---
An excerpt from Josh's nomination form: "Josh has a been a great addition to our business community over the past 10 years or so. He has contributed so much to so many."
Watch as the Bellingham Regional Chamber of Commerce reveals the winner of the Top 7 Under 40 Whatcom Young Professional 2022 Award! Celebrate with them and the final Top 7. Enjoy food, music, beer, wine, and networking while supporting the best and the brightest young professionals in our community. More information available here.