Whether you enjoy it hot or cold, mulled or plain, nothing symbolizes the coming of autumn better than a fresh cup of apple cider. And at Whatcom County's Bellewood Farms, they can make a lot of it. The 31-acre apple orchard produces 22 varieties of apples from 25,000 apple trees, and it takes about 16 pounds of apples to make just one gallon of the cider you pick up at your local grocery store.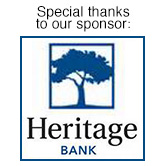 Eric Abel, co-owner of the farm, says cider season comes to the farm each September, when the process begins by fresh-picking apples. Which apples?
"We like to say that the best cider is made up of 'two reds and a green' — a proportion of sweet and tart," Abel says. "While it's not always the case, typically red apples are sweeter and green apples are more tart, so a blend makes the taste more interesting than if it was entirely sweet alone."
While they use a variety of apples for tartness, the sweet side of each cider jug is generally comprised of Bellewood's famous Honeycrisp apple.
The farm's production facility, which just upgraded its equipment to increase production for broader distribution outside of Whatcom County, fresh-presses the apples within a week of being picked. The resulting cider is not pasteurized with heat like many other cider producers, Abel says, but instead undergoes an ultraviolet light pasteurization that preserves more of the apple's nutrients and flavor, creating a safe but oh-so-tasty cider.
While Bellewood's cider must be refrigerated, it will last fresh for at least 18 days. As autumn turns to winter, the farm turns to apples it's kept fresh in the farm's cold storage, allowing it to produce farm-fresh apple cider into early spring.
Some people, Abel says, don't always know the subtle difference between apple cider and apple juice. He compares it to orange juice with pulp versus filtered, pulp-free OJ. The regular apple juice you get in your grocery store is filtered of any sediment, whereas cider is unfiltered. Both, of course, are still the juice from apples.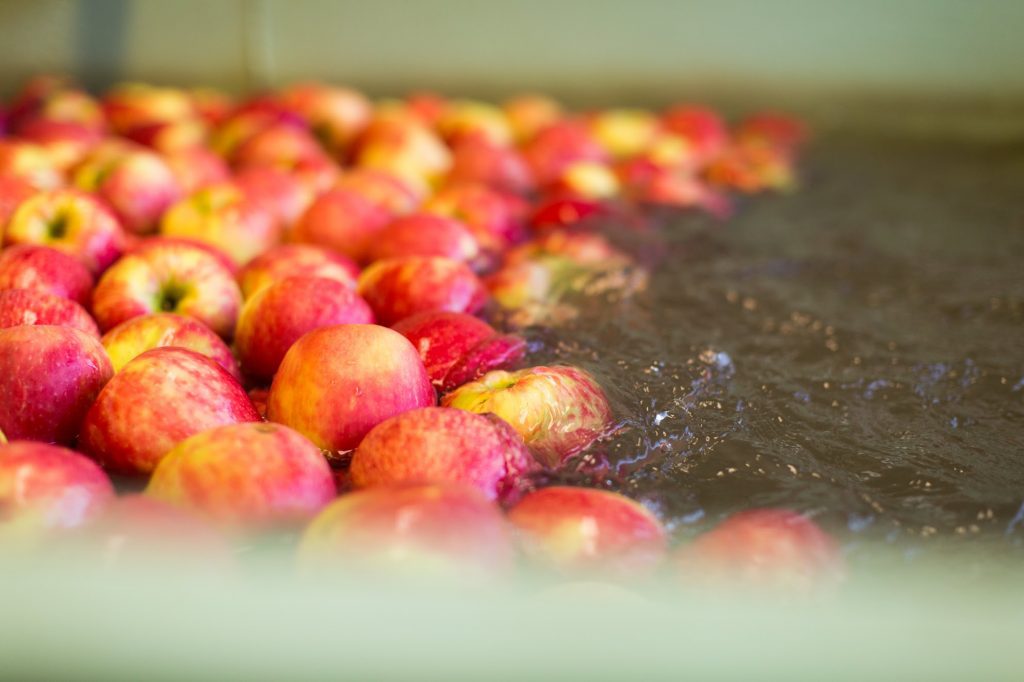 In addition to being widely available at grocery stores throughout Whatcom County — including Haggen and the Community Food Co-op — Bellewood cider is also featured at several area restaurants, as well as Woods Coffee locations.
Bellewood Farms apples also make it into the more adult version of cider, as several heirloom varieties — Kingston Black, Brown Snout and Yarlington Mill — are used in the recipes of local hard cider makers. Bellingham-based Lost Giants Cider Company uses Bellewood's Mountain Rose apples to create its popular rosé cider.
Fermented apple cider also winds up playing a role in Bellewood's strongest products: its hard alcohol.
As the first apple distillery in Washington State, Bellewood's bottles of gin, vodka, brandy, and special liqueurs can be sampled at its tasting room located north of Bellingham and south of Lynden.
For those interested in seeing the cider-making process in-person, Bellewood also offers tours of both the orchard and the cider line.
The tours last one hour and take place at 10 a.m. and 11:30 a.m. each Wednesday through Friday, and allow visitors to learn about the stewardship and production of the farm. For student groups, tour cost is $8 per pupil, while chaperoning adults and teachers receive complimentary admission. Any children age two and under are also admitted at no cost.
Though Bellewood is a great place to visit at various times of year, the fall season is undoubtedly the best. In addition to u-pick apples from Labor Day until the farm runs out (usually by mid-October), the farm's Harvest Festival runs through Halloween and features apple bin train rides, a corn maze, and of course, fresh cider donuts, cider, apple pie, and caramel apples.
And for those who love the adult ciders, the farm hosts its 10th annual Ciderfest Celebration on November 12 from 1 to 5 p.m. Tastings from numerous local cider producers will take place, as will a home brewing competition, raffle prizes, live music, and bonfires.
To put it simply, if you like apple cider, there may be no better place in Whatcom County to get it than at Bellewood Farms.
Happy sipping!