Submitted by Whatcom Transportation Authority
Children throughout Whatcom County are invited to participate in WTA's Kids Art Contest on Saturday, September 24 from 10:00 a.m. to 2:00 p.m. The contest will take place aboard a bus parked at the Bellingham Farmers Market, located at 1100 Railroad Avenue. This event is part of the City of Bellingham's ALL IN for Climate Action Week 2022. Find a full list of events at cob.org/climate-action-week.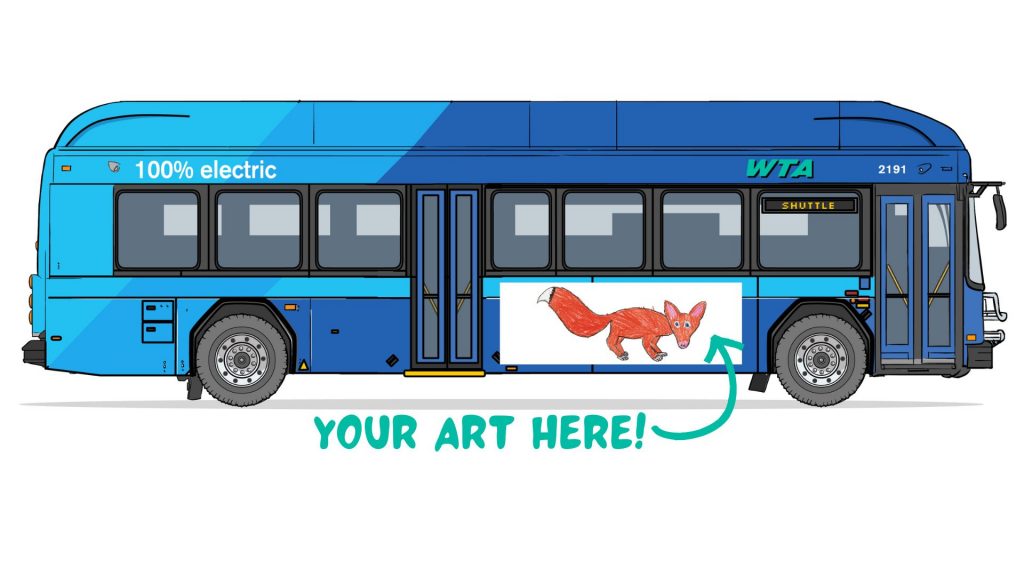 ALL IN for Climate Action Week is an annual celebration of the knowledge, progress, and resources our community has to offer when looking for solutions to address global climate change at the local level. The events will take place September 19-25 within Whatcom County, hosted by individuals, organizations, businesses, and governments that want to help Bellingham achieve its climate action goals.
The theme of this year's Climate Action Week is Inspiring Community Action Through Climate Conversations. The WTA Kids Art Contest will invite kids to share how they celebrate Earth with their drawings.
Kids will create their art during the event. The contest is free to enter, and all materials will be provided. The winning submissions will be scanned, enlarged, printed on vinyl, and displayed on electric buses. The contest is open to kids in Whatcom County who are 10 years old or younger.
This event is free and open to the public. Whatcom Smart Trips will also be on-site at the Farmers Market to provide E-Bike demonstrations.
Kids Art Contest event details are on WTA's website at ridewta.com/contest. Parents with questions can call (360) 788-9304 or email genevievec@ridewta.com.