In any community, senior citizens benefit from the support of community centers. Whatcom Council on Aging connects our county's seniors with activities and resources near them.
Whatcom Council on Aging has a long history. "We've been around for close to 50 years," says Executive Director Chris Orr. "The Council on Aging helped work with the county to build all the senior centers around the county early on in its history and helped develop some of the first affordable housing for seniors in the community. We've always been advocates on behalf of seniors."
The council's education and recreation programs include the Bellingham Senior Activity Center, Meals on Wheels and More, and Bellingham at Home. These programs rely on volunteer support to help seniors thrive in their golden years.
Bellingham Senior Activity Center
The Senior Center provides a wide range of recreational and exercise programs.
"Some of our most popular programs are fitness programs," Orr says. "We have a fitness center with a great circuit of weight equipment and cardio equipment, and there's an orientation that members can go through to learn how to use that equipment."
The Senior Center's fitness classes include yoga, strength training, and Zumba alongside walking, hiking, and cycling groups. Seniors may take dancing classes, including English country dancing and traditional ballroom dancing. The Senior Center also offers live music performances, computer classes, and fine arts.
"There are a lot of recreational or crafting programs," says Orr. "Woodcarvers, painting, drawing, quilting, rug hooking, you name it. People can just come and explore and try new things."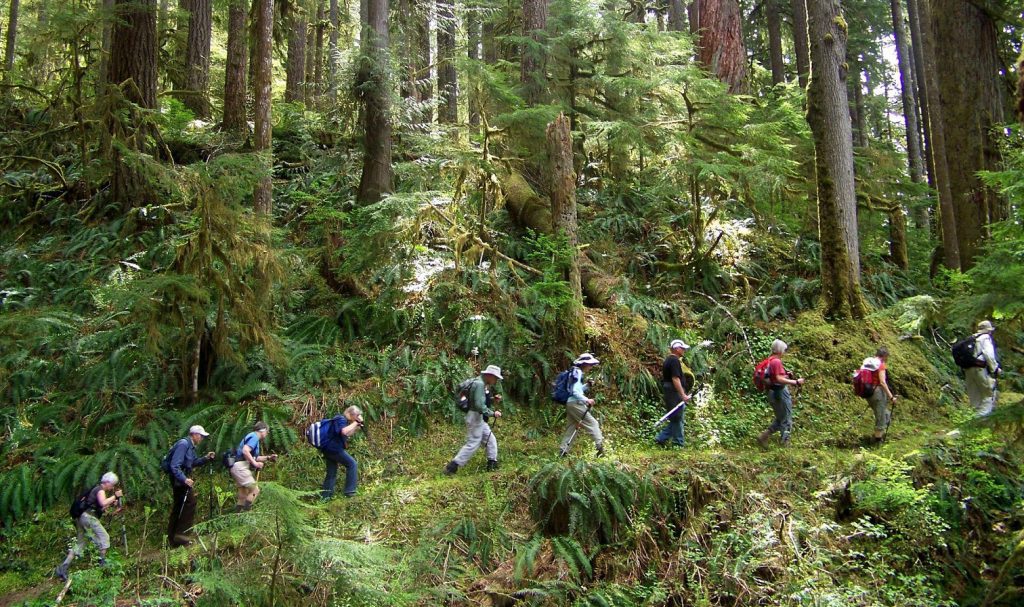 Senior Center members have historically contributed most of its programming.
"If anyone has an activity that we don't have and they bring it to our attention, we're really good at trying to rally people around coming together and forming small groups," Orr says. "And most of the programming we have was started by members or volunteers that had a passion for it and wanted to share that passion with others."
Meals on Wheels and Bellingham at Home
Meals on Wheels and More provides members with nutritious hot meals onsite and by delivery. Homebound seniors often enjoy friendly conversations with their delivery drivers.
"That social connection is really important," says Orr. "And even in the drive-up meals that we do, like in Bellingham, we set our whole parking lot up like a waiting line for the ferry docks, and people will show up half an hour early. They don't need to, because the lines go really quick, but a lot of them come because they want to socialize with people while they're waiting for the drive-in meals."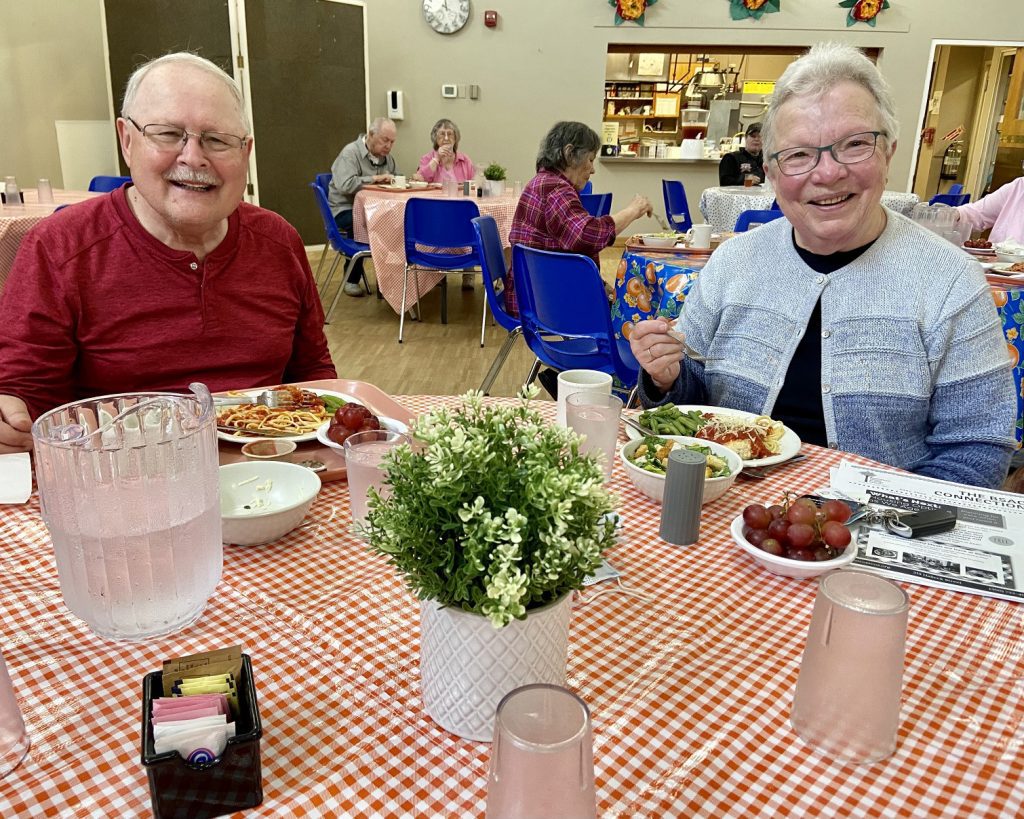 Over the years, the program has expanded to include both standard and vegetarian menu options for various dietary needs.
Bellingham at Home also serves homebound seniors. "It's a village concept, so that is almost 97 percent volunteer-run," Orr says. Most volunteers are fellow seniors helping each other to stay well and active at home.
"They provide rides or transportation to the grocery store or to doctor's appointments, things like that," says Orr. "There can be some basic help with projects around the home — not major handyman stuff, but changing lightbulbs, simple things that a senior might not be able to do. The biggest goal is helping people stay in their homes as long as possible and just getting some extra help and support."
Bellingham at Home has a volunteer office where members can request or provide support. "It's really cool how seniors are supporting seniors to stay active and stay home," Orr says.
Community Outreach
Whatcom Council on Aging partners with organizations such as Aging Well Whatcom and senior centers in Blaine, Lynden, Ferndale, Point Roberts, Sumas, and Everson.
"It's just neat having communities come together to think about how we take care of seniors in this community," says Orr.
The Council's support has grown rapidly since the start of the COVID-19 pandemic. Many community members recognize the need for social connection and wellness at every age.
"I think it's the opportunity to engage seniors in the community," Orr says. "These are people that have a lot of life experience and work experience, and they have time and capacity because most of them are retired now. Some people think of seniors as a burden, but there's this great community of people here in Whatcom County that can also be given great work and give back as well."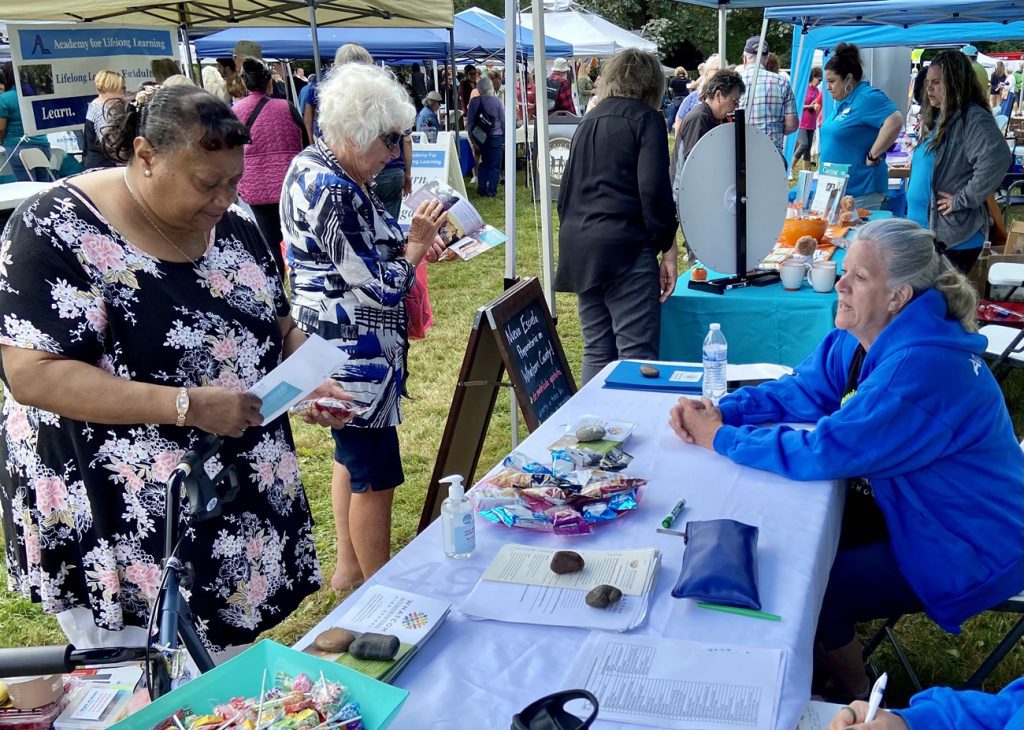 The council plans to expand its public outreach to help seniors navigate living needs such as healthcare and housing. "We're really trying to grow how we help connect resources for seniors all around Whatcom County," says Orr.
With community support, Whatcom Council on Aging will continue to serve many generations to come.