On July 9, 1908, the very first issue of The Lynden Tribune rolled off the printing press. Today — 104 years later — the weekly newspaper is still publishing. And near the paper's present-day Lynden location, a fun and delicious tribute to the Tribune has sprung up in its former home.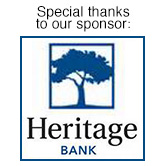 The Newsroom Pub, at 608 Front Street, opened June 25 in the building that served as the Tribune's home from 1939 to 1980. The new gastropub features locally sourced food and brews, an Edaleen Dairy ice cream shop, a fantastic outdoor patio space, and plenty of atmospheric nods to the past.
In the front window, there's an old Underwood typewriter. Upon entering through the front door, visitors are immediately greeted by a reception table with another typewriter, sitting alongside a rotary phone and lamp.
The waiting area's wall features a series of historic photos depicting the Tribune's evolution, along with framed typeset numbers and letters from former Tribune printing presses. Clocks, with times from New York to Tokyo, lend additional newsroom flair.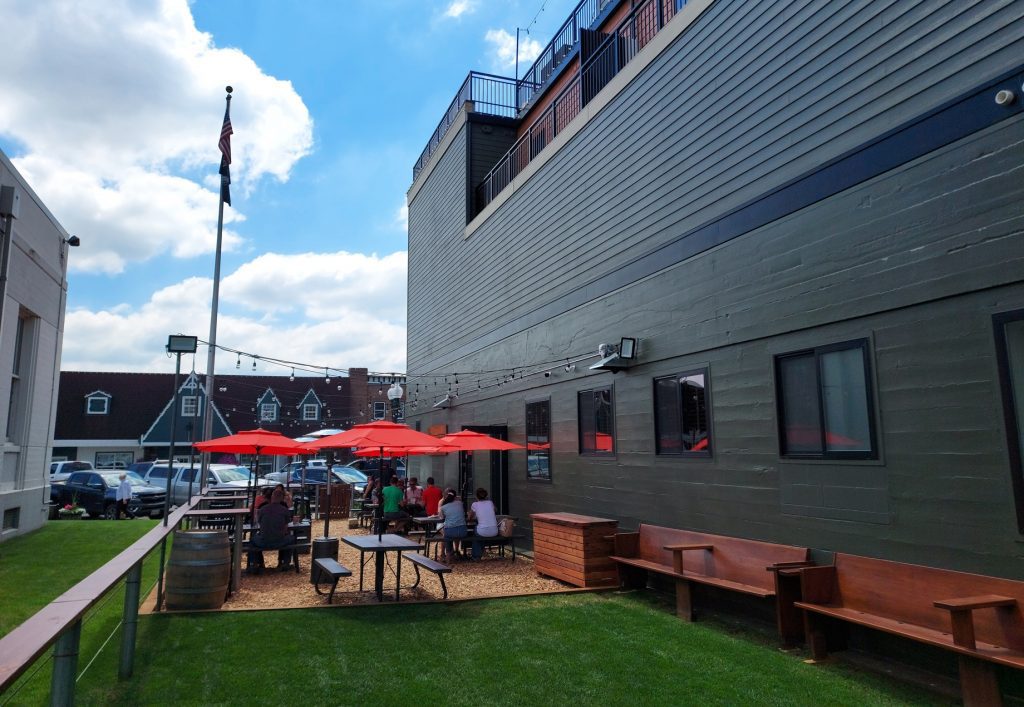 Even in the dining area, long-forgotten methods of newspaper creation are visible. One restaurant table is an old, marble-topped newspaper layout table, while another is a glass-topped table with a 1,200-pound, 1890-built printing — the exact same kind the Tribune once used — as its base.
From Idea to Fruition
All of this exists thanks to Ron Hanson, a longtime Lynden resident who spent 28 years teaching in the Lynden School District. After nine years teaching fifth grade — and many more teaching elementary school P.E. — Hanson retired in 2017.
He spent the next year travelling Europe with his wife in a Volkswagen van. When he returned to Lynden in 2019, Hanson decided to purchase an old downtown building — most recently the site of a liquor store — with the help of a friend.
Renovating the building was a substantial retirement project for Hanson, but the 59-year-old ex-teacher has also enjoyed a long construction career. The top of the building was transformed into six two-story apartments, highlighted by a rooftop common area featuring a kitchenette, patio furniture, and stellar view of Mount Baker.
Hanson felt the building's main floor would be perfect for a restaurant, and the popularity of brewpubs in both Bellingham and Europe gave him an idea. After dwelling on whether existing Bellingham breweries might want a Lynden location, it occurred to him that paying tribute to the building's original use would be fun and unique.
His wife, Hanson says, came up with the name, and the Lewis family — which has owned the Lynden Tribune since 1914 — also supported the newspaper homage. While Hanson is majority owner of the pub, four other couples act as minority owners.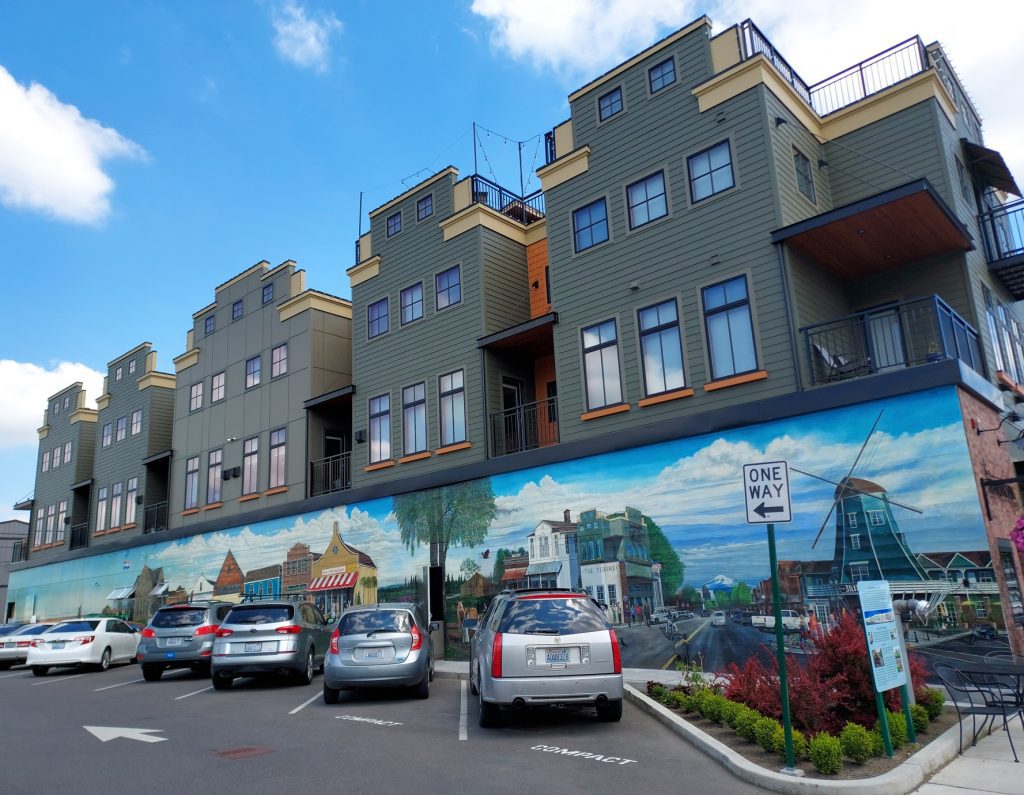 After deciding on a theme, Hanson had to receive federal permission from the United States Postal Service to purchase part of the grass area between his building and the city's post office, which sits next door. Now, that area is bedecked with umbrellas, old church pews as extra seating, cornhole boards, and a carpet ball table.
"It has kind of a European vibe," says Hanson. "In Europe, the cafes are always kind of sandwiched between buildings, in alleys. Everybody has outdoor seating."
The building's opposite side features public parking and a giant Dutch-themed mural, hand-painted over nearly two months in 2021 by father-and-son artists Harry and Eric Engstrom.
The mural depicts a visual timeline stretching from modern-day Lynden to Old Holland, and replaces a similar mural painted by local artist Bill Swinburnson in 2002. That one, unfortunately, was mostly removed during necessary building renovations, and Hanson decided that a new mural would need to be commissioned.
From Farm to Table
Of course, no new restaurant succeeds unless its food is worth ordering. Here, too, The Newsroom is firing on all cylinders.
Both the restaurant and bar are kid-friendly due to the location of the business's 10 taps, all of which are filled with locally sourced craft beers and ciders. Regional wines are also available to sip. Hanson says they've tried to go local on food wherever possible.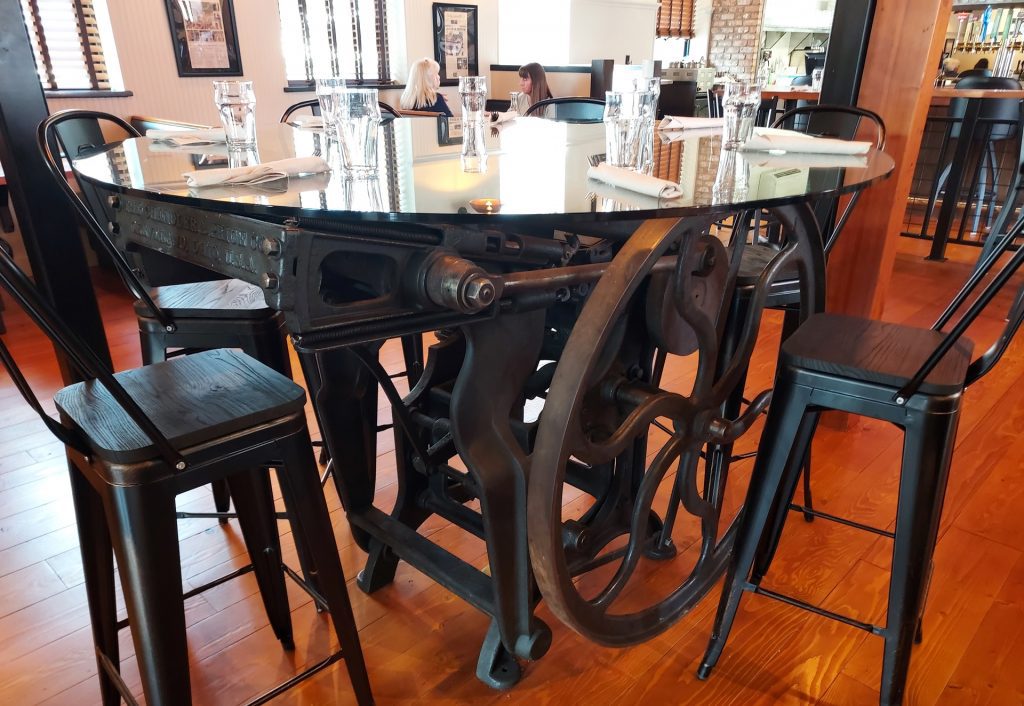 "I know it's a cliché — farm to table — but we have a lot of farm to table," he says.
Beef comes from Lynden's True North Meats, breads originate from Avenue Bread, and fish is sourced from Wild Fin Seafoods — owned by a local resident who works as an Alaska fisherman. Ferndale business Twin Sisters Creamery provides cheese, Cascadia Mushrooms contributes fungi, and Barbie's Berries and Cascade Blueberry Farm bring forth ripe and juicy varieties.
And of course, there's also the Edaleen Dairy ice cream.
Twelve flavors of hard ice cream are available anytime during business hours. Patrons can enter the ice cream shop (called "The Daily Scoop") directly off the street, or order some to go with whatever else they're eating inside the restaurant.
In addition to hand-cut Dutch fries and Dutch appetizers like Bitterballen (breaded and fried bone marrow gravy meatballs), The Newsroom features the "smash burger" — a style of hamburger that begins with a ball of meat rather than a patty.
This ball is flattened on the grill for roughly 30 seconds by a cast iron press, Hanson explains, resulting in a crispy ring around the edges and sealed-in deliciousness.
"You're not going to get a juicer, more flavorful burger anywhere," he says.
Although The Newsroom has a long way to go to match the longevity of the newspaper it honors, Hanson hopes his pub will be making positive local headlines for years to come.
"I wanted to create a business that Lyndenites would go to," he says. "The town has been very receptive."
The Newsroom Pub is open Wednesdays through Saturdays from 4 to 9 p.m.