There are things in life that choose us. They become the very fiber of our being, and we may not even realize this until we stop doing them.
This was true for Kim Stensgar. After being away from coaching for two seasons, she returns as the newly named Sehome High School girls head basketball coach.
"It took stepping away from basketball — coaching, at least — to really realize how much I missed it and how much of my life and my happiness it was," Stensgar says. "I really do feel like I have more to offer. I'm so grateful that things have worked out the way they have and hoping that we can make some magic at Sehome."
This magic Stensgar wants to bring is something she's been a part of in the past. After graduating from Lewis-Clark State College in Idaho, where she played basketball as a shooting guard, she began coaching at Lewiston High School. There, she was the Junior Varsity head coach and assistant Varsity coach, where she was a part of back-to-back 5A state titles.
After a couple of years in Lewiston, Stensgar moved back to Bellingham and coached one year of Junior Varsity at Bellingham High School while in a temporary teaching position. She then took a permanent teaching position at Mount Baker High School and became their C team coach. That spring, the head coach stepped down, creating an open head coaching position at the school. Hesitant at first to apply for the position, Stensgar decided to do so after urging by her husband, Mike Stensgar, and then-Mount Baker boys' head basketball coach Rob Gray. Stensgar became the Mount Baker High School girls head coach in 2015.
"I ended up taking over the program and coaching for five years," she says. "We were fortunate enough to make it to playoff basketball four of the five years. I'd say that the highlight for us was definitely winning a state title in 2017 with a really, really great group of athletes."
Her decision to step down from the position in 2020 was a difficult one, but with everything happening in the world, accompanied by a newborn and a toddler, Stensgar took a step back — with the idea that, at some point, she would get back into coaching.
That point is now, thanks to multiple opportunities presenting themselves. Stensgar has taken a position at Bellingham High School, where she will teach PE and health; a move that allowed her to teach her passions and take the coaching position at Sehome.
Stepping into the role of head coach at Sehome is a bit of a homecoming for Stensgar, who graduated from Sehome in 2005, after moving her senior year. While she only had one season of basketball at the school, the connections she made there stuck.
"I was taken by the coaching staff and of the values and the things that they believed," she says. Stensgar played for current athletic director Colin Cushman and Kim Kirk, who last season was the Sehome interim head coach. Those long-standing relationships and the opportunity to work with them again were big enticements in Stensgar returning to her alma mater.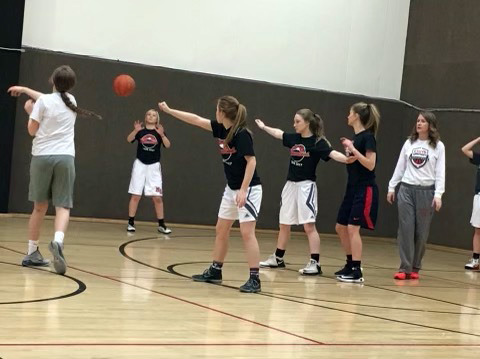 While basketball is the sport Stensgar is most drawn to, being out with the athletes is the reason for her return. In addition to coaching basketball, she has also coached cross country, track, and tennis. This pull to coaching is no surprise when you understand who she was raised by.
Her mom, Bev Preston (maiden name Bland) played collegiate basketball and was on the 1976 Canadian Olympic basketball team. After playing, she had a career of coaching that ranged from Stensgar and her sister when they were kids up to the collegiate level, where she coached at the University of Oregon, Portland State, and Simon Fraser University in Canada. In the mid-'90s, Preston coached under Jim Freeman at Mount Baker High School and also under her daughter Stensgar as an assistant coach during the state championship season.
Stensgar's dad, Doug Preston, had a 30-year coaching career. He coached football at Simon Fraser University, Mount Baker High School, and Wenatchee High School. He also spent time coaching golf and fastpitch over the years.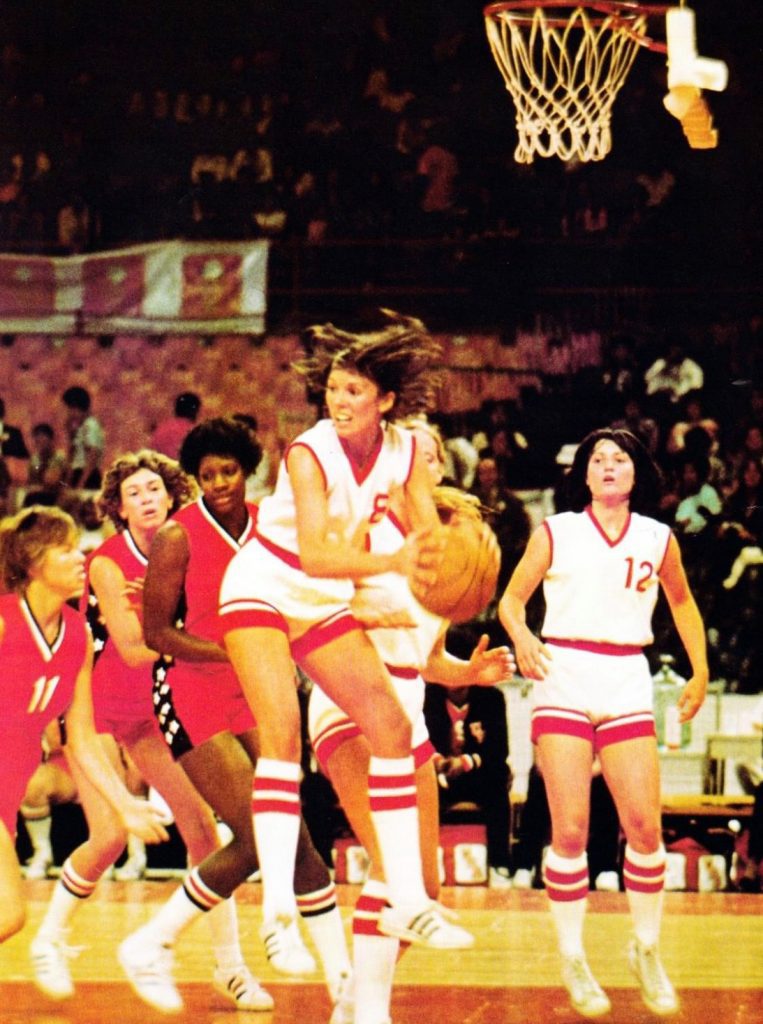 Growing up surrounded by educators and coaches, Stensgar's path has felt like the exact one she's meant to be on. "I remember running around the gym, just being there, being at practice, so I had really good models early on that guided me towards this."
While it will be November before the basketball season officially begins, Stensgar is already planning for summer training with her Sehome team and looking forward to getting back in the gym with a new crew of young athletes.