Meridian High School senior Jolena Hoefer is doing all she can to make the most of her senior volleyball season—a season that's felt like a long time in the making. She's worked since a young age to hone her skills, and the last couple of years have not gone quite as planned for her or her teammates.
The team is currently in the midst of its season and has high hopes for a state run. Two years ago, the squad had a taste of state; they went, but lost to Nooksack.
"That's our rival, you would say, and then we lost, and we were like, 'Okay, we have to go next year and just play even harder and work that much harder at practices,'" says Hoefer. "We gave 110% so we could make it back here, and then COVID hit, and we were like, 'Okay, what's the new angle? What are we going to do to still have the same drive to get there?' We just played every game like it was our last because we didn't know if it would be."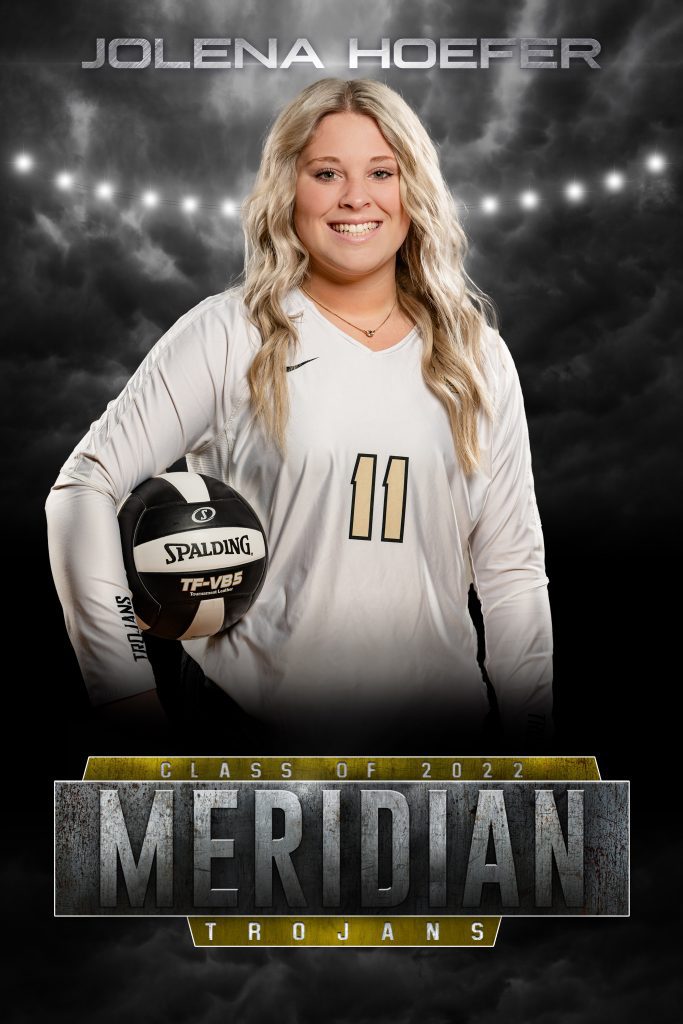 That effort the team put in last year is paying off now. At the time of writing, the team remains undefeated. Hoefer chalks up this success to hard work as a team and great chemistry. Hoefer, whose position is outside hitter, has been playing with many of her teammates off and on for years. The three other seniors on the team are starters Finnley Claeys, Malaysia Smith, and Skylee James. Hoefer says their time together—on and off the court—is paying dividends.
Hoefer and Claeys first stepped onto the court together in 7th grade and at the time were joined by James, who chose not to play when she entered high school. Smith moved to Meridian from Ferndale as a freshman and joined the volleyball team. Going into their COVID season, the three juniors were able to coax James back on the court. "We really needed her out there," says Hoefer. "She's such a bright light and just brings so much energy. It's contagious."
The additional enthusiasm has proven to be a good recipe. "Malaysia is such a great setter, so it's so easy to work with her, and all the girls are great like that," says Hoefer. "And Finnley and I are opposites, which is cool because we've been friends since fourth grade."
In addition to being friends off the court, the players also make sure to work team bonding into what they do. This is part of the culture coach Shannon Claeys, mother of Finnley Claeys, has built into the high school program—and it's trickling through the youth and middle school programs.
Hoefer first really got into volleyball in 7th grade and has been focused on long-term success ever since. As a freshman, she was able to get on the court in some varsity matches, giving her some experience and early insight into what it would take to succeed on that level.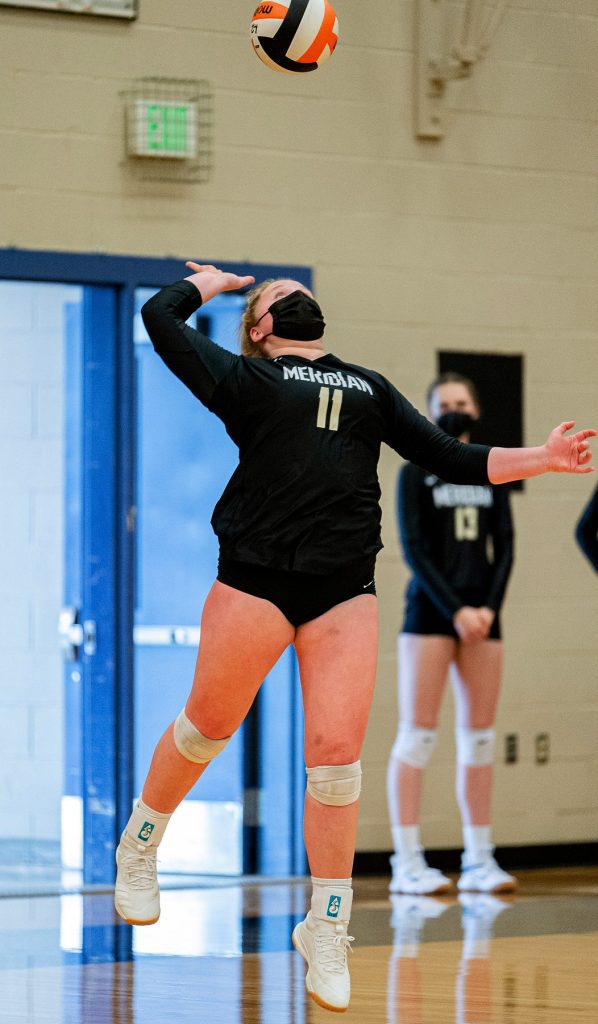 Hoefer is focused on the season at hand but, like all seniors, is also looking toward her future. While she also plays basketball and softball, volleyball is the sport she hopes to continue with at the next level. She's interested in some colleges but hasn't made any solid decisions. "I'm talking to a bunch of different schools right now," she says.
Selecting a school is a big decision for Hoefer, both for her volleyball career and her education. On an upcoming trip to visit a school, she'll attend a tournament that will let her see the school—and other schools—in action, helping her make a decision.
Hoefer plans to study business in college. Entrepreneurship runs in her family and she could see that being in her future, as well. Not afraid of hard work, she understands what it takes to have your own business and likes the challenges that lifestyle would pose.
The general public, following COVID protocols, can now attend local high school volleyball games, so you can catch Hoefer and her teammates in action. They'll be playing matches all around Whatcom County, and if their current record is a sign of things to come, the season just might continue outside the county, as well.