Moss is a common element of the Pacific Northwest landscape. Frequently found on building roofs and clinging to trees in a forest, it's unusual to find moss covering the interior walls of a bank.
But thanks to some creative minds at First Fed, two of the bank's Whatcom County locations—including its soon to be opening Ferndale branch—are now home to a wall of moss in the lobby area.
At the new First Fed Fairhaven location, which opened July 19, moss extends the length of the wall directly behind the bank's teller pod, the main area where customers approach to conduct transactions.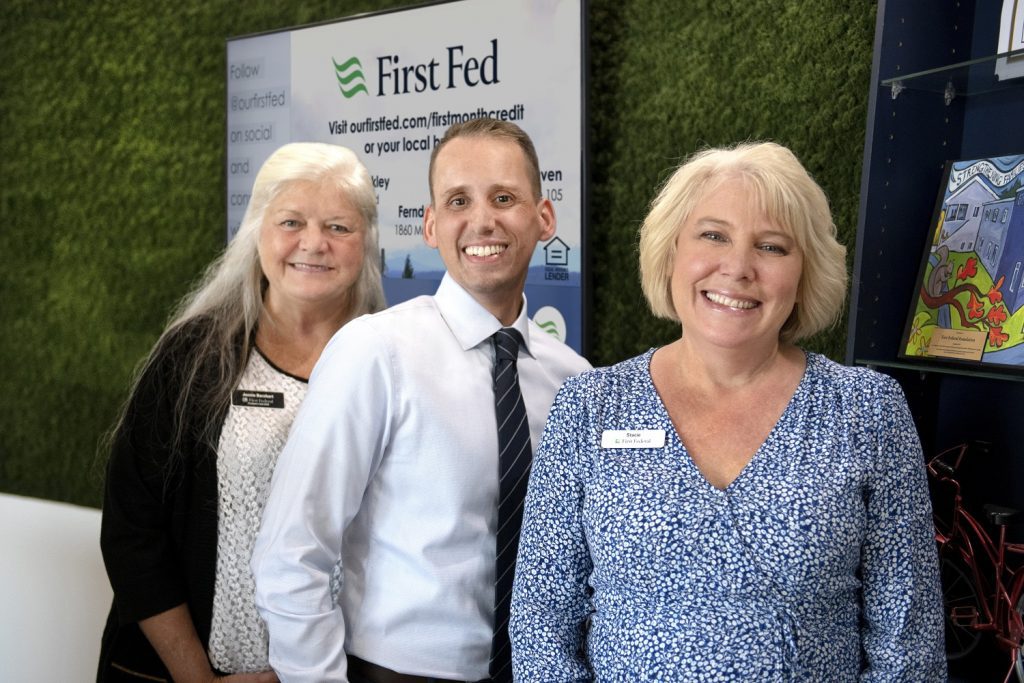 "It is real moss," says Troy Wills, First Fed's regional retail manager. "But it's been treated so it doesn't need to be watered."
The moss walls are the brainchild of Jennifer Bolton, First Fed's senior director of digital marketing and a Northwest native. Wills says Bolton was interested in creating an authentic, unique focal point for customers.
"It's a conversation piece," Wills says. "Banking in general can be a formal and bland type of environment. We like to bring out the natural elements of the Pacific Northwest and our local hometowns." For customers who want to feel the surprisingly soft moss wall, tellers have moss samples for customers to touch if they so choose. The new Ferndale branch with moss wall will open to customers on August 16.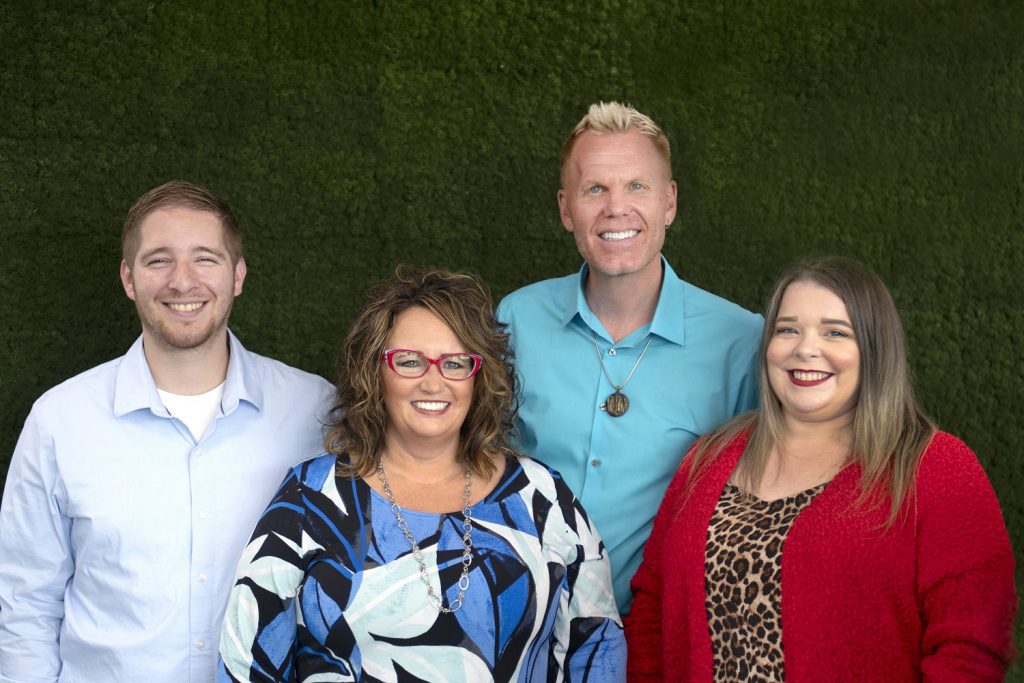 The Ferndale location will be First Fed's third Whatcom County branch and fifteenth overall. Wills says they're proud to provide a northern county location for both current and new customers, especially in an area experiencing both residential and commercial growth.
First Fed locations are bit more casual and open compared to traditional bank lobbies. In addition to televisions, First Fed lobbies have a self-serve coffee bar and mini fridge with complimentary bottled water. The Fairhaven branch also has water stations outside for people and their dogs, a feature inspired by Wills' feedback.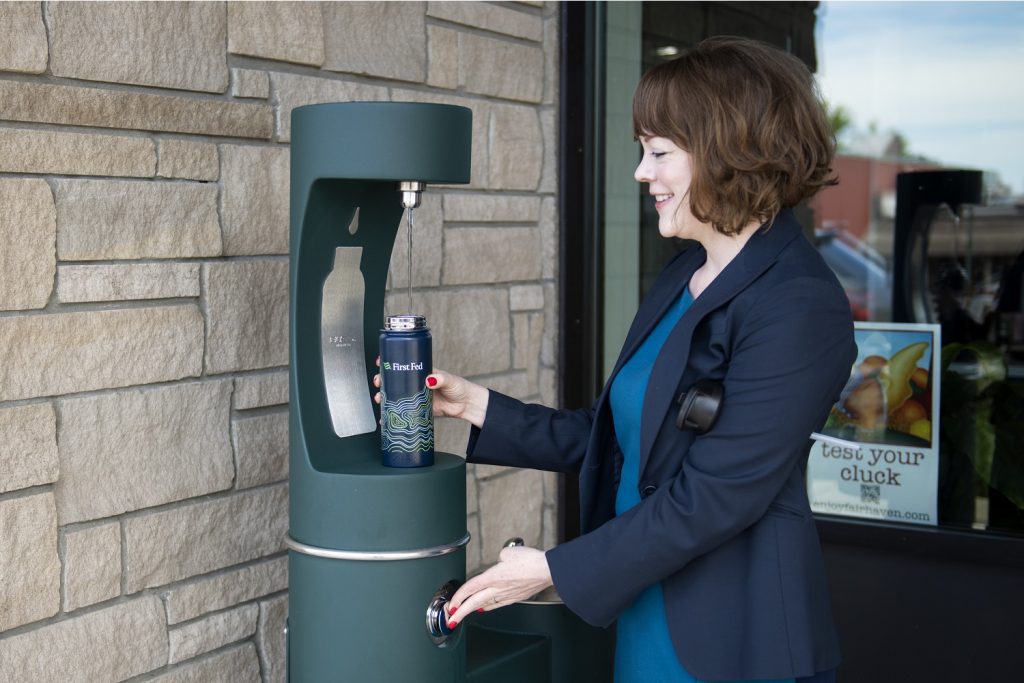 From Forks to Ferndale, the goal of First Fed is the same: to be a community bank with deep connections to customers, local businesses, and the community.
"At First Fed, we love getting to know more about customers' personal and professional lives," Wills says. "We are excited to bring our approach to banking and community-giving to Ferndale."
That community outreach includes the sponsoring of local events, as well as the First Federal Community Foundation, which provides grant funding to local non-profits. Twice annually, non-profit organizations can apply to receive funding towards community projects. Since 2015, First Fed has given out $800,500 to Whatcom County non-profits including to the YMCA, Lydia Place, Bellingham and Ferndale Food Banks, and Blue Skies for Children.
"It has been such a rewarding feeling for us," Wills says, of seeing the positive impact they're making in the community, referring to it as the 'do good, feel good' approach. "It's pretty awesome."
The COVID-19 pandemic has made funding for non-profits even more important.
"We've seen a lot of need in the last 12 months," says Wills. "The Foundation stepped up where it could and tried to make a difference."
In addition to helping local non-profits, First Fed is also adamantly supportive of causes near and dear to the hearts of their employees. That's why the bank provides up to 24 paid volunteer hours for each employee to use, helping them feel supported when they choose to give back to their community.
Several other interesting things are also happening at First Fed this year. The first is the continued roll-out of altered branding, as the bank is now officially known as "First Fed" instead of "First Federal." The shorter name was inspired by customers, who said that the bank would always be "our First Fed."
First Fed was also recently recognized as a 2021 Best-in-State Bank by Forbes Magazine. Based on feedback from more than 25,000 Americans about their banking relationships, only 2.7 percent of the nation's 5,000 banks made the list.
Of the Washington banks, First Fed has the most Whatcom County locations, even though it's the smallest of the three.
It's just another example of how well things are going for a local bank that not only cares about its customers' investments in them, but about their own investments in the community.
"We are proudly Pacific Northwest," Wills says. "It's an exciting time to be part of a company that is growing its footprint."
Upcoming events
Community members are invited to the following events at the new branch locations.
First Fed Ferndale will celebrate with an Open House Week from August 23–27. A Grand Opening Event will be held at the branch on August 25 from 4 p.m. to 6 p.m. Attendees can enjoy free food and beverages from local businesses including Burrito King, Sugar Shack, Fringe Brewing, and Coach House Cellars.
First Fed Fairhaven will host an Open House from August 24–26 with free coffee from 9 a.m. to 11 a.m. Custom coffee beverages will be served by Fairhaven Coffee, a new local business.
First Fed is a member FDIC and equal housing lender.
Sponsored