Submitted by Unity Care NW, written by Kate Wojnicki, ARNP
Everyone deserves to live their healthiest life, but health care continues to elude many Americans. For some, the decision to go to the doctor can still mean the difference between affording basics like food or rent. Copays and high deductibles can keep people from seeking care. Before the Affordable Care Act (also known as the ACA or Obamacare) was signed in 2010, more than 60 million American's were uninsured. Under the law, cost-sharing reductions helped lower the cost of health care coverage for low-income individuals and families.
While access has gotten better over the last decade, 26.9 million Americans still don't have health insurance. Even those that have sought insurance under the ACA's exchanges can find it difficult to choose whether to pay for insurance or go without coverage and hope for the best. In 2019, 74% of uninsured adults said that they were uninsured because the cost of coverage was too high. Recently, as part of Joe Biden's American Rescue Plan, subsidies were expanded for health insurance purchased through the ACA marketplace making health benefits much more affordable. This is welcome news, as we know that people without insurance coverage have worse access to care. Three in ten uninsured adults in 2019 went without needed medical care due to cost. Studies repeatedly demonstrate that uninsured people are less likely than those with insurance to receive preventive care and services for major health conditions.
Unfortunately, though, there will still be many Americans who will continue be unable to access needed health benefits due to their own financial realities. While we wait to see how expansion of the ACA will impact the country's uninsured residents, community health centers are doing all we can to increase the healthy years of life in the communities we serve. The nation's community health center movement began during the War on Poverty and the facilities were central to advancing racial equity during the civil rights movement. For over 50 years, community health centers have provided whole person health care to underserved populations. In my work at Unity Care NW I'm proud to be a part of this legacy of expanding access to affordable primary medical, dental, behavioral health, and pharmacy services for friends and neighbors of all ages here in Whatcom County.
Unity Care NW is a non-profit health care provider that was started nearly 40 years ago by a coalition of community leaders, health professionals, volunteers, faith-based organizations, and concerned citizens. Wellness programs, mental health counseling, comprehensive dental care and an on-site pharmacy at Unity Care NW makes care for the whole person available in one convenient location. But barriers to care persist outside of our facilities that we must work to address as well.
In 2020, 15% of Unity Care NW patients were unhoused and 51% were living below the poverty line. We know our patients who are unhoused experience higher rates of many chronic illnesses. Through outreach efforts in partnership with social service organizations, Unity Care NW attempts to address the underlying health issues of economically disadvantaged patients. Recently, we announced that $4 Million would be allocated from the Washington State capital budget for a new facility called The Way Station. This unique project, in partnership with Whatcom County, Opportunity Council and PeaceHealth, will provide primary medical, behavioral health, showers and laundry, case management, respite beds and other wrap around services to individuals and families experiencing homelessness to support their journey to permanent housing and a healthier life.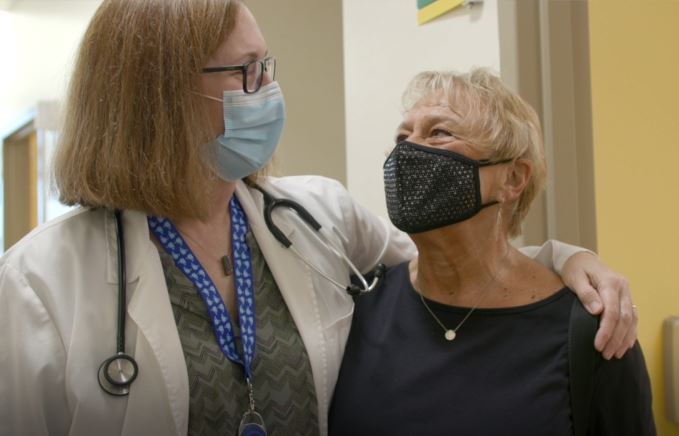 And then there's COVID. Over the last year I have been truly inspired by the efforts from my co-workers to keep our community safe. We had to move quickly to make changes and update policies. This began with figuring out screening procedures, developing curbside pick-up and delivery programs for our pharmacies, offering telehealth appointments, then respiratory clinics were set up so we could care for our patients who exhibited COVID symptoms without endangering others. We recruited multi-lingual Community Health Workers to help with contact tracing and later, vaccine outreach in communities that can often face complex barriers to health care access. These efforts paid off. 16 months on, we haven't had a single transmission of the coronavirus in our health centers. When the COVID-19 vaccine roll-out began, we were eager to become a vaccination site and protect our patients and the community at large from the deadly virus.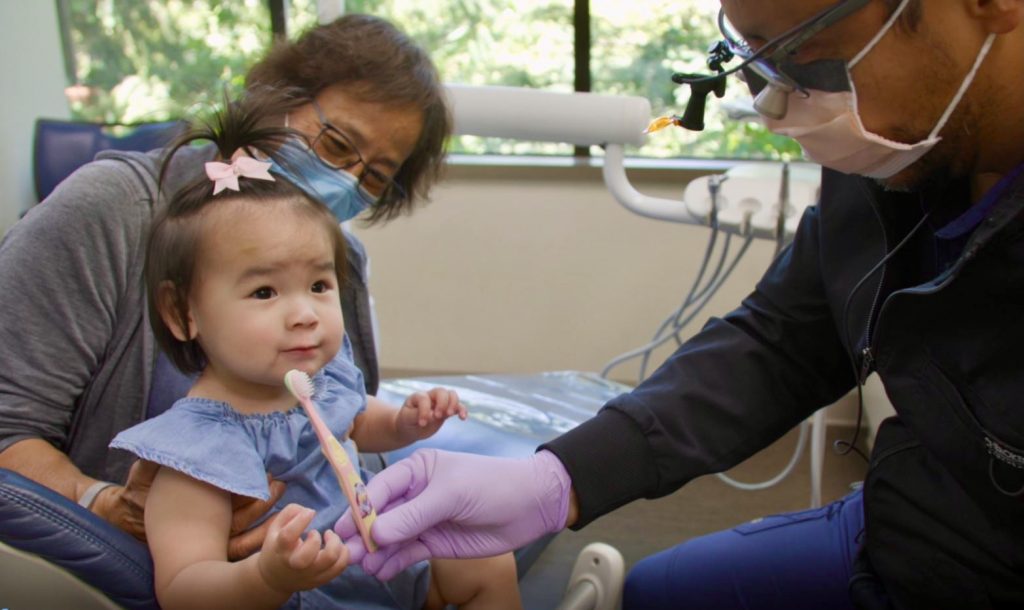 We began vaccinating community members in January and at first, we struggled to keep up with demand for the COVID-19 vaccine from early adopters. Eventually, it became clear that there were barriers for many of our patients and that outreach was needed to make sure they were getting good information about the vaccines. We produced video messages to send to patients from their primary care providers and other staff to encourage them to get vaccinated. To date we've administered nearly 10,000 vaccine doses at our health centers. The thought that we were able to protect so many community members from the risk of hospitalization, long-term debilitating symptoms, and death from COVID gives me hope. While we work to vaccinate more of our community, we are up against a disheartening amount of misinformation. But we'll keep listening to our patients, reaching out, and having the hard conversations until this is over. The work of a community health center isn't done until everyone has the opportunity to live their healthiest life.
Need Affordable Health Coverage?
If you need or have lost health care coverage one of our health insurance navigators can help you find a plan that works for you. A special enrollment period is in effect until August 15th for anyone who needs health benefits. Call (360) 788-2669 or go online at bit.ly/3bBx8qs to sign up for health insurance.
Data source: Kaiser Family Foundation
I'm a Family Nurse Practitioner and HIV Specialist at Unity Care NW. I hold a Bachelor of Science from the University of Washington and a Master of Science in Nursing/ Nurse Practitioner degree from Seattle Pacific University. I joined Unity Care NW in 2014 and earned my HIV credential through the American Academy of HIV Medicine in 2016.