When Chuck and Dee Robinson left their Illinois home, the two teachers were off on a year-long leave of absence to travel the United States in an RV.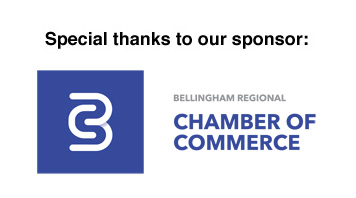 Before the year was out, they had decided to start a completely new chapter in their lives—as booksellers in Bellingham.
In June 1980, Chuck and Dee opened Village Books. More than just a bookstore, it has grown to become a community icon.
Almost immediately, Chuck began getting involved in the book industry to learn the trade from fellow booksellers. He jumped right in and became active on the Pacific Northwest Booksellers board, going on to serve as the board president, and did the same for the American Booksellers Association.
Two important things came out of these experiences, Chuck says. First, he learned much about the trade that he took home to Village Books, which helped to grow it into the strong presence it has today. Second, he saw many of his book-industry peers were deeply involved in their communities, and it inspired him to do the same.
(Oh, and there was that time he met Margaret Thatcher, among other world leaders…)
Over the course of his years in Bellingham and Whatcom County, Chuck has stayed committed to causes in the community, serving on several local nonprofit boards, including Sustainable Connections and the Whatcom Community Foundation. For his work building a thriving business and building community, Chuck was honored in 2016 with the Bellingham Regional Chamber of Commerce's Man of the Year award. Dee Robinson received recognition that same year as Woman of the Year, and will be featured in an upcoming article.
One Book at a Time
Village Books originally opened in the south half of the space now occupied by Paper Dreams. Chuck and Dee moved the store ever-so-slightly down the block in 1982, where Milano's is now, and opened Paper Dreams in the bookstore's original spot; the other half was a fabric store. When the fabric store closed, Chuck and Dee expanded Paper Dreams into the fuller space we know today.
Village Books stayed in the same spot for 20-plus years before moving to its current location—just a couple doors back up the same block—in 2004.
"It seemed like a good opportunity for us to get into a more modern space and still retain some of the charm of Fairhaven," Chuck said of the undertaking to create the new store.
While Village Books' home on 11th Street gives off that old-time Fairhaven vibe, it's actually new construction.
As they planned for the new store, they surveyed customers to find out what new things they wanted to see in the store and what they wouldn't want to lose.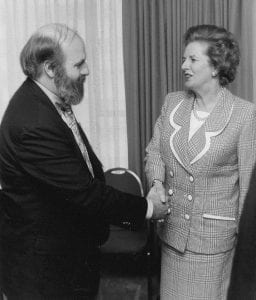 "What they didn't want to lose was wooden floors and brick walls," recalls Chuck. "The interesting thing about it is, the old store didn't have wooden floors"—or brick walls.
The new building was also an opportunity to integrate the Paper Dreams side of the business, staying in step with other bookstores across the country that were expanding their offerings.
"One thing I liked most about [the new bookstore] was that it totally opened up into Paper Dreams and we were able to start combining those two businesses more," he says. "It was one of the big changes I wanted to see."
With the shop also came new digs for the couple, who moved into a flat above the bookstore. It was a dream come true for Chuck and Dee, although they wondered for a moment if it would be a mistake living so close to work.
"For 12 years we got to live above the store," Chuck recalls. "As we came close to the time for that to happen—we'd always thought it would be a great idea—then we started to say, 'Is this really going to be a good idea?' Turns out, we loved it."
In 2015, the couple opened a second Village Books location on Lynden's Front Street, and the couple moved from their roost above the Fairhaven bookstore to Lynden as they prepared for retirement.
The couple started a new chapter when they officially retired from nearly 40 years as booksellers in 2017. They were delighted to sell the business to Paul Hanson, Kelly Evert and Sarah Hutton, employees who shared in the Village Books mission to build community one book at a time.
"The mission of our store was to build community—that's what it was all along and that's why we were thrilled with the people who bought the store, with Paul and Kelly and Sarah, they see that as their mission as well."
'Repurposed' not retired
While Chuck stepped away from the day-to-day operations of the bookstore, he likes to think of himself as "repurposed" instead of retired.
One thing that has a remained a constant for Chuck since retiring is his work with nonprofits.
"It's been a pretty important part of my life. It's something that I get a great deal of pleasure from," he says.
He currently serves on four nonprofit boards: the Whatcom Community Foundation, the Book Industry Charitable Foundation, the Downtown Lynden Business Association and the Jansen Arts Center, where he is the current board president. He also serves on the advisory board of the for-profit Shelf Awareness.
Chuck has been on the Whatcom Community Foundation Board for seven years now, and he says it's been a rewarding experience.
"The Community Foundation does so many things that I am so proud of them for," he says. "It's just been a real pleasure to work with the foundation."
Over the years, Chuck has served on a total of 15 nonprofit boards, including as a founding board member of Sustainable Connections, one of the first organizations in the country to lead the "buy local" charge. He was also on the steering committee that developed the Fairhaven Village Green.
Chuck was also a founding board member of City Club, a nonpartisan civic group dedicated to fostering dialogue and debate on important issues facing our community.
He says he and Dee rarely miss a City Club meeting.
"That's been an important addition to our life and an important addition to the community as well," he says.
He also served as a trustee at Whatcom Community College for 10 years, and recently helped chair the Whatcom Community College Foundation's first fund-raising campaign.
All these good works don't equate to an "all work and no play" scenario for Chuck. He and Dee are certainly enjoying their retirement. Travel, spending time with friends, and plenty of reading have all figured into life after the bookstore. And, if they want to drop in the on Lynden store, it's within walking distance of their home.
Featured photo of Chuck and Dee Robinson by Stacee Sledge