Behind a powerful offense and some nearly unhittable pitching, the Lynden High School fastpitch team notched its first undefeated season in program history.
Led by seniors Riley Anderson, Haley Saur and Saylor Tarrell, the Lions—who were named the state's Class 2A Team of the Month in May by the Washington Interscholastic Activities Association—finished the year with a record of 14-0 as they ran roughshod through the competition.
"What stands out to me is the relationships that these kids developed while being in our program this past year," says Lynden coach Ed Bomber. "All grades and levels of players were a fun, cohesive and competitive group all season long. We faced some tough teams and our players really rallied together to perform well. They were very consistent in their preparation and readiness to play. It was really fun to watch them compete."
The Lions were one of just four programs in the 2A ranks to go undefeated in 2021, joining W.F. West (16-0), Selah (14-0) and Port Angeles (12-0).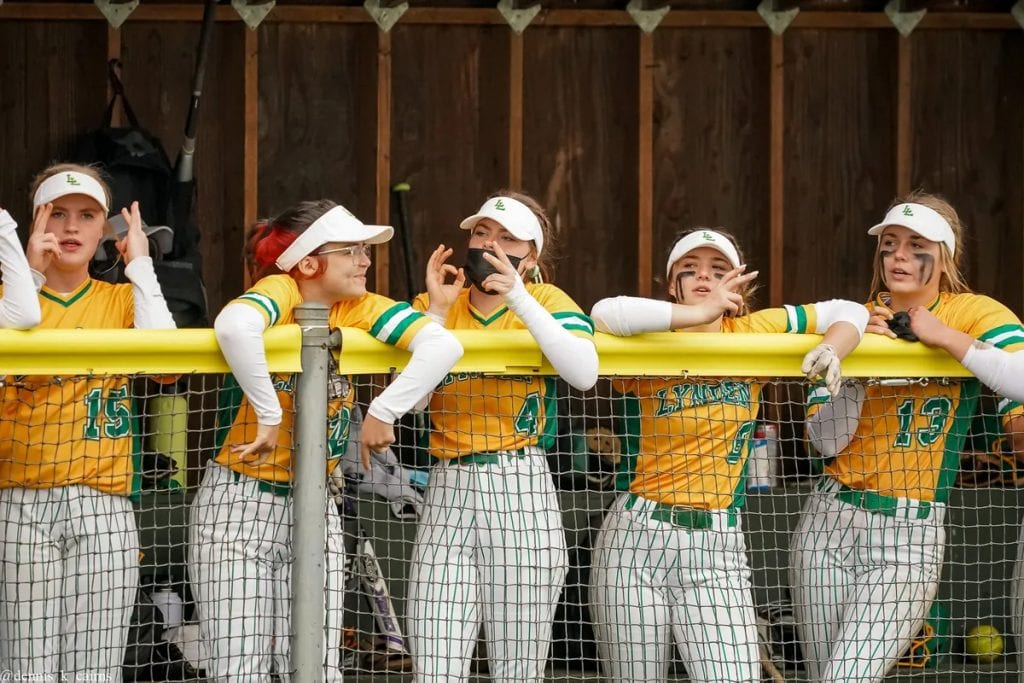 Lynden's bats provided plenty of pop throughout the entire season, scoring double digit runs in its first six games and 10 games overall during the shortened 14-game season. In total, the Lions outscored opponents a combined 169 to 18, averaging an impressive 12 runs a contest.
Anderson, who played first base and left field, capped her outstanding high school career by putting up some truly stellar stats.
Anderson paced the team with a .659 batting average, going 29 for 44 at the plate. More than half her hits (15) went for extra bases highlighted by four home runs and two triples, giving her a gaudy 1.227 slugging percentage to go with an impressive .685 on base percentage. She also registered a team-high 34 RBI and scored 21 runs.
"This was such a special group of athletes because some of us have been playing with each other since tee-ball," Anderson says. "But most of us came together in middle school and played on the same club team. Our lineup one through nine was so talented, but our bond and familiarity with each other is what I believe made us so successful."
Saur was the team leader in hits (32), runs (25) and stolen bases (12), while driving in 26 runs with a .604 batting average. She struck out just one time in a team-high 56 plate appearances.
"This year was one to remember, even though we did not get the opportunity to play in a post-season, this team made this season so great," says Saur. "Everyone worked so hard, played for each other, and for that reason, we were successful. We were all so close, and that showed on the field. I know that if we would have gotten a full season, we would have done some great things."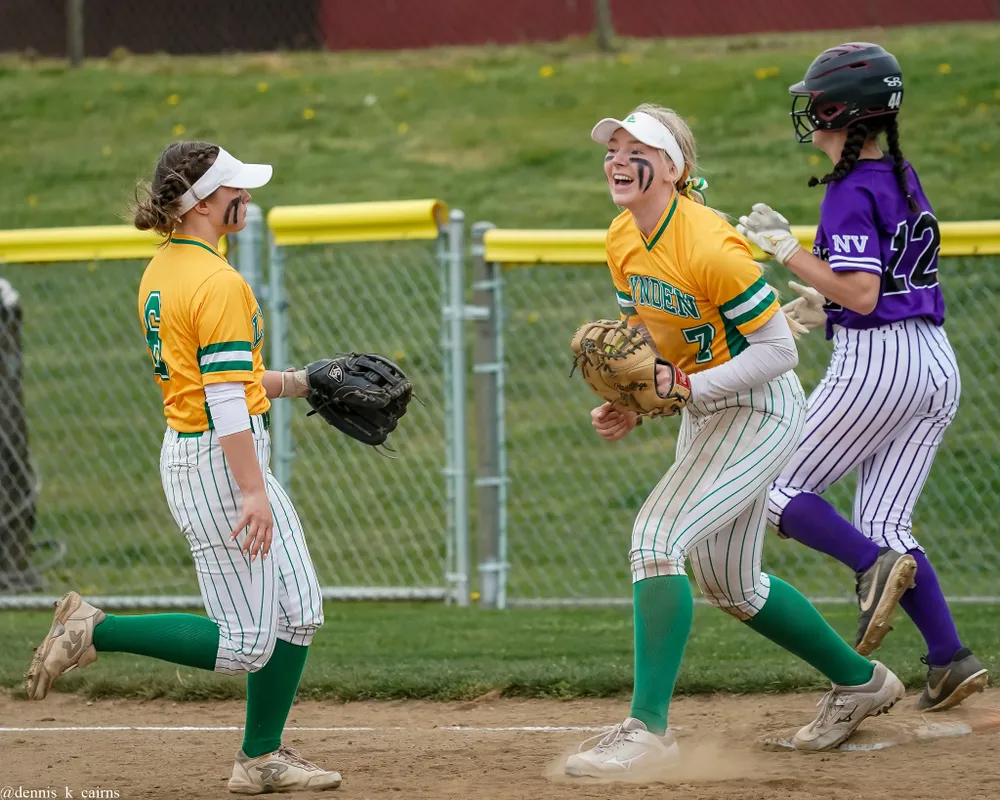 Both Anderson and Saur will play at the collegiate level next year with Anderson attending Lewis & Clark College and Saur heading to Oklahoma Panhandle State University.
Tarrell rounded out the strong senior trio, posting a .333 batting average while driving in 14 runs and scoring 18 times.
"It was very difficult for those kids to miss last season," Bomber says about his three seniors. "They had all put in a tremendous amount of time preparing for the 2020 softball season. They felt we had a strong team that would be able to compete with all of the best 2A teams in our area. These are some of the best kids that we have at Lynden High School. They are great teammates, leaders, students and hard workers. We will miss Riley, Haley and Saylor greatly."
Junior Ashlyn Alexander hit .452, scoring 23 runs with 14 RBI. The Lions, who hit .385 as a team, also got strong offensive performances from fellow juniors Sammy Garcia (.317 BA, 12 RBI) and Alivia Miller (.364 BA, 21 RBI) and sophomore Grace Potter (.356 BA, 12 RBI).
Equally dominant was the Lions pitching this season as Lynden featured one of the state's top one-two punches in junior pitchers Emma Ramerman and Claire Devries. Ramerman posted an 8-0 record with a 1.37 ERA, striking out 73 batters against just three walks in 46 innings of work.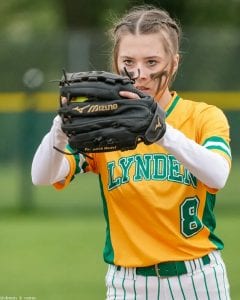 Opposing batters didn't receive much of a break when the Lions handed the ball to Devries as she finished the season with a microscopic .226 ERA, allowing just one earned run in 31 innings, while going a spotless 6-0 with 29 Ks and one walk.
The two also helped their own cause when they were in the batter's box with Ramerman hitting .436 with 10 RBI and Devries finishing with a .438 batting average and 11 RBI.
Defensively, Lynden was about as stingy as can be, shutting out half its opponents, while holding the opposition to two or less runs in 12 games.
The Lions roster also featured sophomores Lucy White and Chloe Wittenberg and freshmen Trinity Andrew, Emma Boaz, Childrey DeJong and Kasi Thomas.
"I felt we were challenged many times throughout the season," Bomber says. "It was hard for the girls to be at their best every game with all of the changing dynamics of going to school and trying to play ball during this difficult and always changing time. New rules, quarantines and schedule changes made it tough for them. They always seemed to adapt and rise to the challenge, especially when we faced our toughest pitching opponents."
For Riley Anderson, one of the season's most memorable moments was playing Nooksack Valley at home. "Our stands were filled, cameras everywhere, the energy was unreal," she says. "Nooksack has a great, very competitive group of girls. It was so fun playing two very hard-fought games, they kept us on our toes all 14 innings. We all love the game so much and it was so cool to be in that environment."