During the Great Depression, Whatcom County's foundational mining, logging, and waterfront industries declined alongside many shuttered businesses. Although Whatcom County had lower-than-average rates of hunger and homelessness, citizens needed thrift and community engagement to manage everyday life. As in other parts of the country, community members practiced charity, recycled materials, and invented money-saving recipes.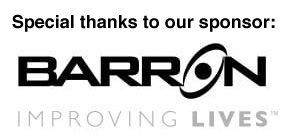 The Depression didn't end until World War II, but President Franklin Delano Roosevelt's New Deal program jumpstarted the work-relief effort. The Works Progress Administration (WPA), Public Works Administration (PWA), and Federal Works Administration (FWA) were among several New Deal agencies to fund public works projects throughout the nation. Whatcom County shared in these public works projects.
Although New Deal agencies no longer exist, their legacy lives on through buildings that stand to this day. These agencies were responsible for some of Whatcom County's most historically and civically significant landmarks and infrastructure.
Bellingham High School
Bellingham High School was one of several PWA-funded schools in Western Washington. Floyd A. Naramore designed the 1938 building in the Art Deco style—more specifically, the Streamlined Moderne substyle. Bellingham High School cost $912,028.63 to build, making it Bellingham's largest and most expensive New Deal construction project. The 3-story-building originally housed 20 classrooms, several laboratories, two gymnasiums, an auditorium, and offices. A 1998 renovation that transformed Bellingham High School's interior and some exterior portions preserved the Art Deco façade.
Bellingham City Hall
The FWA and PWA funded construction of Bellingham's second and current City Hall, between 1938 and 1940. Architect Leonard William Somerville Bindon designed the building in the PWA Modern style, a Classically influenced variant of Art Deco. The rectangular building features a brick courtyard, two-story windows, and three central entrance doors. Bellingham City Hall is on the National Register of Historic Places alongside the 1892 Old City Hall building, which is now part of Whatcom Museum.
Physical Education Building (Western Washington University)
When Western Washington University was Western College of Education, the PWA funded its Physical Education building. Architects Bebb and Gould of Seattle and contractors Henrickson-Alstrom Construction built the gym in 1936. The Physical Education building included a gymnasium, pool, classrooms, offices, and showers. In 1962, it became the "Gym D" section of the Carver Gymnasium complex that exists to this day; the original structure is now connected to the much larger whole, after a major construction and renovation project completed in 2017.
Whatcom Falls Park Bridge
From 1939 to 1940, the WPA built the stone bridge and retaining walls that overlook the waterfalls at Whatcom Falls Park. Builders salvaged Chuckanut sandstone arches from Pike Building, an 1891 downtown landmark lost in a fire. The WPA also funded the park's fish hatchery in 1936 alongside the State Game Commission and Whatcom County Sportsmen's Association. The bridge continues to provide a viewing platform for one of Bellingham's most famous natural features.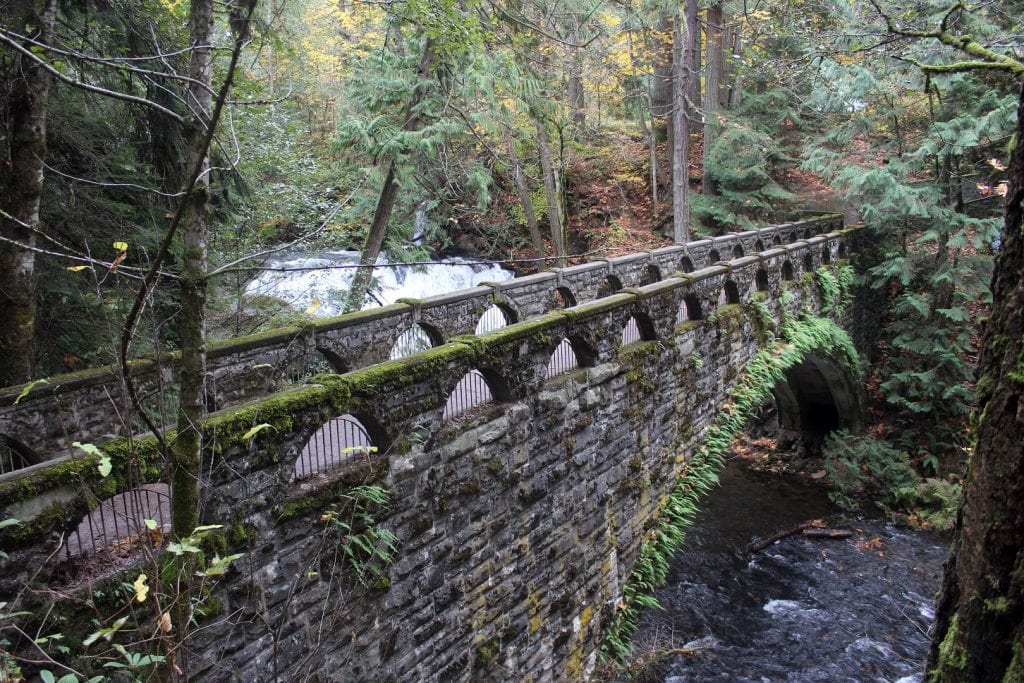 Lynden Post Office
In 1940, the Treasury Department funded construction of the U.S. Post Office in Lynden. The symmetrical concrete building follows a standard Classically-influenced style.
Inside the Post Office, visitors can see a 1942 Section of Fine Arts mural entitled "Three Ages of Phoebe Goodell Judson." Mordi Gassner's mural is named for Lynden's co-founder, pictured in three scenes alongside Nooksack Native Americans, her family, and Lynden pioneers. These scenes symbolize Lynden's development into an industrial town, a theme the community had chosen for the artist.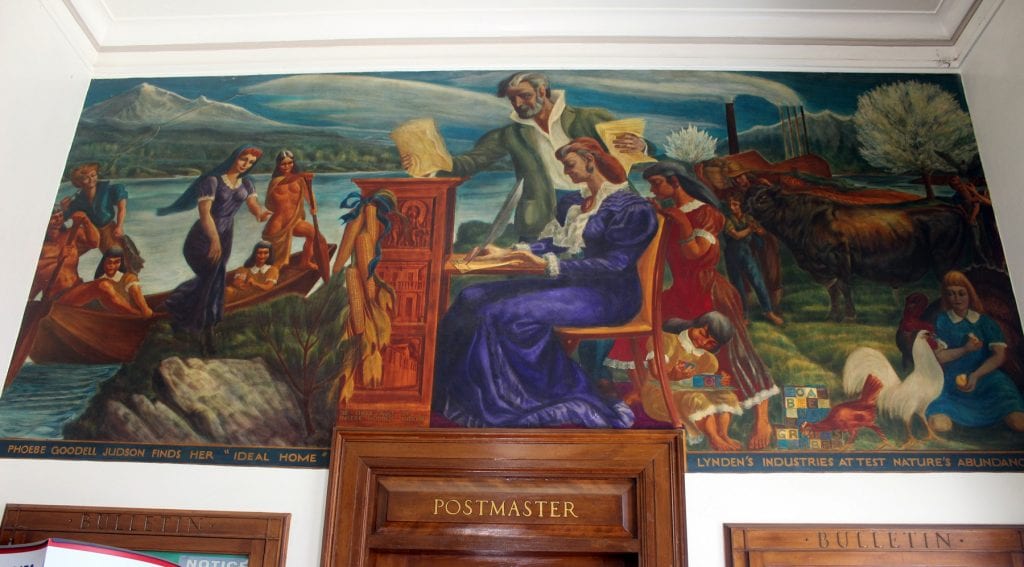 Public Works Projects
New Deal agencies also reshaped Whatcom County in many other, less visible ways. The WPA funded street and road improvements in Bellingham, Ferndale, and Blaine in 1937. The PWA funded construction of a water main in Blaine in 1934, among other infrastructural improvements.
The WPA renovated the Fairhaven Hotel, an 1890 Bellingham building that was ultimately lost in a 1956 fire. The building's original red brick and Chuckanut sandstone design included classical arches, Flemish gables, and an imperial tower. This grandeur aimed to attract the Northern Pacific Railway terminal, long gone to Tacoma before the 20th century. The WPA's 1937 renovation removed the tower and replaced decorative elements with gray stucco, creating a modern building that became a Boys and Girls Club location for the remainder of its existence.
WPA funding also transformed Larrabee State Park into the modern park it is today. Becoming Washington's first state park in 1913 with few amenities, Larrabee gained water systems, kitchen shelters, and playground equipment from the WPA and Civilian Conservation Corps' improvements in 1936. That same year, the WPA funded Bellingham International Airport's first runway.
New Deal programs played a crucial role in combating unemployment in Depression-era Whatcom County. As educational, civic, and recreational landmarks, Whatcom County's New Deal-era public works have continually touched the lives of generations well past that nation-redefining moment.