A small business is like a garden: it takes careful tending and hard work. Those that thrive, do so through dedicated cultivation. At Sweet Life, their CBD products are crafted, tested and brought to market by a team of hardworking individuals under the tireless guidance of Chief Operating Officer Andre Pilon.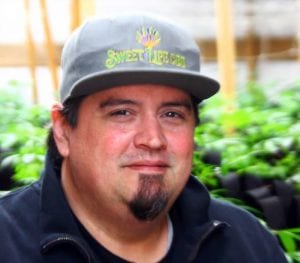 As COO, Pilon works on all aspects of product development, production, shipping and receiving. When not at work, his love of old cars and racing at South Sound Speedway now comes in second place thanks to the arrival of a newborn son.
"I started my career in cannabis in 2014 as a cultivator for medical patients including my brother who suffers from muscle spasticity due to a spinal cord injury," says Pilon. "After the passage of Initiative 502, I organized a group of investors to start Green Brothers Farms, a tier two producer and processor where we specialize in high quality cannabis flower. We also were one of the first to offer cannabis distillate in the state. This is produced through a process of first extracting, and then refining with the use of fractional distillation to create a close to pure cannabis oil (90%-95% cannabinoids) for use in vape cartridges or used in the production of cannabis edibles."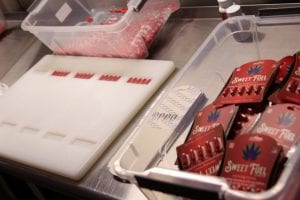 Pilon followed the legalization journey even before I-502's passage. "With my pulse on the industry I saw the explosion of CBD products hitting the market after the passage of the farm bill that legalized hemp and CBD," he explains. "I realized that consumers were being taken advantage of with products that either called out a specific amount of CBD that it didn't contain or used misleading practices like saying their product contained 1,000 mg of hemp extract, but that extract was only 30% or 40% CBD. I set out to create products which had both the amount of CBD that is advertised and has additional supplements that worked synergistically with CBD to give consumers a superior experience. Having the experience in a regulated market I also have a good idea as to where the federal regulations will end up and we are committed to staying ahead of the game as federal regulations come down and become law."
All Sweet Life's products are developed with this high level of quality and testing. But they don't just require the minimum, Pilon and his team aim high. "Currently all our products are tested for purity through Capitol Analysis, a local cannabis testing facility that is proficient in the testing of cannabinoids. Again, to stay ahead of federal regulations, we will be transitioning to a full panel of testing for all products including testing for pesticides, heavy metals, and mycotoxins."
This same standard is used when crafting new products. Two set to launch in 2021 "are geared for the amateur and professional athlete as well as the blue-collar worker who is hard on their body on a daily basis," says Pilon. "These products are called Sweet Relief and Sweet Recovery. They contain a much higher level of CBD and will include supplements like CoQ10 and Turmeric, which are very beneficial for joint health."
Sweet Life's Chief Financial Officer Cayne Bowman has known Pilon for more than 25 years and his friendship and mutual respect has grown since forging the business family. "To those that know Andre well, I'm willing to bet he has fixed your car, or helped you move, or otherwise been there in a time of need. Quite simply, he is one of the best men I've ever known. Proud to have him as my friend, and there's no one I'd rather have managing our business."
"While Andre and I are the sole managing partners of Green Brothers Farms together, and are partners in Sweet Life CBD as well, I have sort of historically considered myself more of his financial assistant rather than partner and CFO," admits Bowman. "He has been the Chief in charge of the entirety of operations of both organizations since inception. And to be blunt, we would be lost without him. He is the primary driving force behind Sweet Life CBD's inception and complete product line creation, as well as Green Brothers Farms' successful performance over the first few years within a new (and wild) industry. I could not imagine myself being where I am both personally and professionally without Andre in my life, and I don't even want to consider where my businesses would be with anyone else in charge."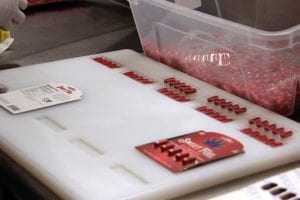 Company CEO Jon Sutherland agrees. "Andre has this innate ability to pick up anything and run with it," says Sutherland. "Andre is the first to help someone in need, and truly cares about people and making the world a better place." From day one, they have worked together seamlessly. "I recall connecting with Andre back in 2017, I brought him an idea something no one else could figure out and within days he had a viable solution. I was actually in disbelief. It has been a natural working relationship with Andre. He is a man of integrity and I have the utmost respect for him as a friend and business partner."
Read more about their products, testing and upcoming launches on the Sweet Life website, their Facebook page, or subscribe to their newsletter today.
Sponsored