Back in 2008, CPI Plumbing & Heating wanted to offer its growing customer base something more than just a basic level of quality service for their plumbing, heating, and cooling needs.
That year, they began offering Kelly's Club Memberships, named for now-previous CPI owner Kelly Schols. The annual memberships, offered for both residential and commercial customers, offer several outstanding annual benefits, and have helped the company develop loyal relationships with many of its customers, says Monica Craig, director of marketing and operations for CPI.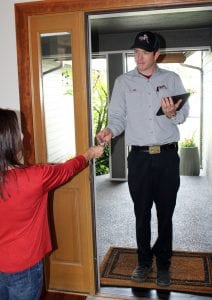 In addition to 15 percent off all CPI services, a Kelly's Club Membership provides customers with priority scheduling and emergency after-hours service. This means that CPI technicians can help you away from their regular business hours, service that non-membership customers cannot receive (though CPI scheduling is available to everyone, 24 hours a day). Emergency hours are between 6 p.m. and 7 a.m. Monday through Friday, and all day on weekends.
Club members also receive extended warranties on repairs and new equipment installations by CPI. CPI's Club Membership doubles the warranty on equipment and labor from 90 days to 180 days on repairs and on new installations from 1 year to 2 years. The parts and equipment all carry the manufacturer's warranty, as well.
Equipment life can also be extended through the membership's annual safety and maintenance inspection. This annual inspection will ensure your home and the equipment in it is operating safely and at peak efficiency.
"As a homeowner, you have so many other things to worry about," says Craig. "We know that most homeowners don't call a plumber or HVAC technician because it's something planned; it's usually an unplanned circumstance like a leak or type of damage in the home. This annual safety inspection puts professional eyes on your home. Every year you'll have it, so that if there is any issue or sign of a potential issue, we'll be able to flag those."
There are three levels of membership: Bronze, Silver and Gold. Bronze membership is $149.50 per year, or $12.50 per month, and allows members to choose from one of four comprehensive inspection categories: heating, air conditioning, plumbing or heat pump. Silver membership is $282 annually or $23.50 monthly, and allows complete inspection in two categories. Gold membership, at $426 annually or $35.50 per month, allows members to choose three of the four inspection categories.
Plumbing includes complete inspection of all pipes, crawl spaces, drains, sump pumps, toilets, faucets, sinks, washing machine hoses and valves, and more, looking for any leaks or other issues. Maintenance also includes the draining and flushing of your water heater tank—something that's recommended annually. Draining your tank of any sediment build-up helps prolong the life of the tank, Craig says, and also helps keep owners from voiding their manufacturer's warranties. CPI technicians also check the tank's pressure relief valve and temperature safety.
The heating category includes complete inspection of furnaces and associated components, making sure your air filters are clean, your thermostat is working properly, and the temperatures and pressures inside your home are as efficient as possible.
Air conditioning and heat pump inspections also include a comprehensive look at your cooling and heating units and their associated components. It's recommended that heating and cooling systems be serviced or inspected annually to extend their lives and maintain efficiency, thus saving energy and, ultimately, money. Air filters should generally be checked monthly and cleaned as needed to ensure proper airflow, and vegetation and clutter should be minimized around systems with outdoor equipment.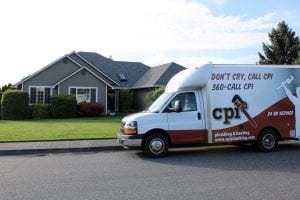 Even if a problem isn't found through inspection, CPI is happy to provide tips for spotting how a possible issue with your equipment may develop, and how to tell whether it's getting better or getting worse, Craig says. They can also provide you with estimates of what future services can expect to cost.
Being aware of equipment warranties and what voids them, Craig says, are things that many homeowners aren't aware of and that CPI is happy to help them learn about. Kelly's Club Memberships may be especially useful to new homeowners, Craig says, as the local market is currently seeing plenty of them.
"Your HVAC or your plumbing equipment going out can be a couple thousand dollars right off the bat," she says. "So, having that membership just really adds that extra support of getting professional eyes on your equipment."
In all, Craig says the CPI family is proud of the work they do, and the guarantees of their membership program. Preventative maintenance can save you a great deal of time, money and stress, finding pending issues before they become big, potentially damaging problems for your home and wallet.
"Our customers are really thankful to have that annual safety and maintenance inspection, on top of the membership savings," Craig says. "We take pride in your home, and making sure it runs efficiently and smoothly."
Based in Mount Vernon, CPI Plumbing & Heating serves Whatcom, Skagit, Island and North Snohomish Counties.
Sponsored