Bellingham's Mount Baker Theatre, a nearly 100-year-old downtown landmark, is an enduring artistic and architectural tribute to performance venues of a by-gone era.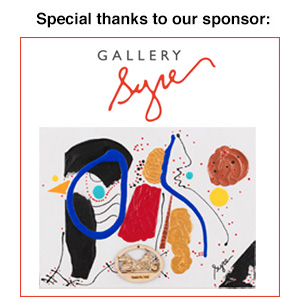 Before and after the Mount Baker Theatre, however, other local theatres entertained the masses with operas, vaudeville acts and movies. Here's a look at Bellingham's theatrical past.
Beck's Theatre – 1310 Cornwall Avenue
Around 1900, New Whatcom city leaders (Bellingham hadn't yet been incorporated) approached German immigrant Jacob Beck with an idea: He should build a "cultural center" to bring first-class entertainment to the area.
As an entrepreneur who'd made a fortune from his menagerie of local saloons, Beck pressed ahead with plans despite great financial risk. By December 1902, a 2,200-seat opera house called Beck's Theatre stood along Dock Street (now Cornwall Avenue).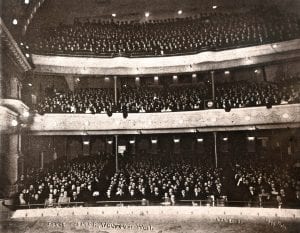 Built at a cost of $150,000 (over $4.7 million today), the new theatre was considered among the nicest in the country. Its stage area, in fact, was allegedly copied in exact detail by Seattle's Moore Theatre. Beck's had two balconies and extravagant interior decorations, including a curtain hand-painted to resemble a Venetian cityscape.
The theatre's opening night performance, a comic opera called "Foxy Quiller," reportedly brought in $25,000 (about $730,000 today). But because professional production companies at that time often took 80 to 90 percent of sales, Beck had to spend considerable amounts of saloon income to continue properly financing Beck's and the debts he accumulated to build it.
When Bellingham declared a local prohibition on saloons and public drinking for 1911, Beck had to re-finance. In exchange for a loan from Bellingham National Bank, he gave them his Grand View Hotel and Saloon property next to the theatre. In 1912, the bank tore it down to erect the Bellingham National Bank Building, by which time Beck had sold his theatre, now being called "The Metropolitan."
By 1916, Beck had died nearly bankrupt, and the theatre was now "The American," down to 1,200 seats and showing silent movies. The American continued as a theatre until 1958. In the spring of 1959, it was demolished to make way for JC Penney and Woolworth stores. Penney's left for Bellis Fair Mall in 1988, and Woolworth's closed several years later. Since then, the building has mostly remained vacant.
Lighthouse Theatre – 112 East Holly Street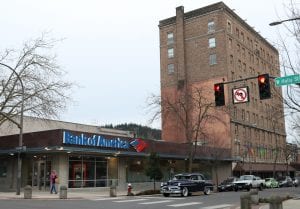 A 600-seat theatre on the third floor of the 1890-constructed Lighthouse Building, the Lighthouse Theatre held plays, concerts, and various public events. Most famously, it hosted Mark Twain during his 1895 visit to Bellingham.
Despite having a great stage and acoustics, the Lighthouse also had poor dressing room accommodations and was labeled by the Daily Reveille as a "death trap" in the event of a fire. Despite concerns, no fire ever endangered a Lighthouse audience.
The theatre was converted to office space by World War I, and the building—opulently crafted from Chuckanut sandstone—was demolished in 1959. A Bank of America branch is now in its place. The only indication of the Lighthouse's existence is a pinkish shadow on the upper, Holly Street-facing wall of the Hotel Leopold.
Bell Show – 111 East Holly Street
In 1908, two Californian men rented a vacant storefront along East Holly Street and opened Bellingham's first motion picture house, named the Bell Show. It was a nickelodeon (nickel admission), running one-reel (roughly 10-minute) silent pictures considered more of a novelty than anything else.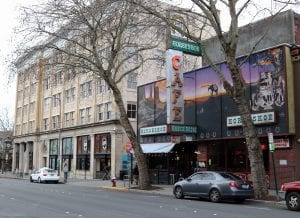 In 1910, W.S. Quinby bought the theatre, and by 1911, the Bell had a sloping floor layout for better screen visibility (now commonplace in theatres). It also showed longer films for a 10-cent ticket price.
Re-named the Rialto Theatre in 1921, the theatre closed permanently in 1922. Its space hosted several different businesses until 1958, when it became the current home of the Horseshoe Café.
Pantages Theatre – 1221 North State Street
Bellingham's Pantages Theatre was one in a chain of vaudeville theatres across the Western United States and Canada, all owned by a Greek-American vaudeville promoter named Alexander Pantages.
Operating out of the wood-built Underwood-Mintwin Building in the 1200 block of Elk (now State) Street, the Pantages opened in 1906. A historic photo from that year shows the theatre promoting the "famous disrobing scene from the great opera Fra Diavolo."
In 1909, the Pantages became the "Panama," a transitional theatre showing both stage acts and motion pictures—a move common for many theatres of the era. It closed for good in 1916 after going through several owners. The Underwood-Mintwin Building burned in a 1923 fire, and the site is now a large parking lot beside the Daylight Building.
Bellingham Theater – 607 West Holly Street
Located at the corner of Holly and B Streets on Bellingham's waterfront, the Bellingham Theater was an 1895-built, 500-seat opera house venue attached to the back of the Bellingham Hotel. It had four private boxes and a balcony, both decorated with red plush curtains.
Its most interesting feature, however, may have been outside. A railing-less boardwalk ran along the building's side—and over Whatcom Creek—to the stage entrance. This odd setup eventually led to an actress falling into the water; she had to be rescued by a stage hand. According to Dorothy Koert's book on Whatcom County theatre history, actors claimed they could fish from the dressing room.
The theatre closed in 1912. Its approximate location is now Chuckanut Brewery.
The Liberty – 132 West Holly Street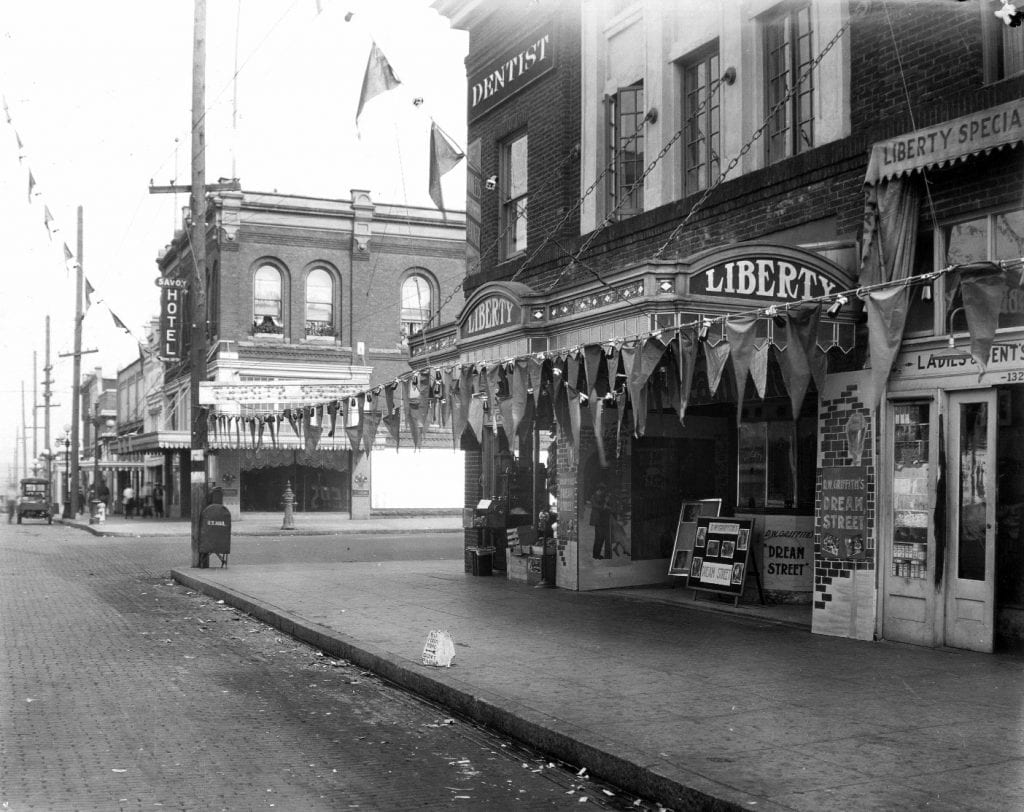 The Liberty Theatre is the site of one of Bellingham's most famous photographs: J.W. Sandison's November 1921 portrait of the theatre's Charlie Chaplin look-alike contest.
The theatre began life as the Edison in 1914, and was an organ-equipped 800-seat movie palace. The name paid tribute to Thomas Edison at a time when his Motion Picture Patents Company held an iron grip over most patents related to movie production. In 1915, the company was found guilty of violating federal antitrust laws and dissolved.
The Edison was renovated and re-named the Liberty during World War I. In 1924, it was again re-invented as the Egyptian Theatre. Jeff Jewell, Whatcom Museum archivist, says the interior was decorated to resemble an Egyptian tomb, according to an old Bellingham Herald article that unfortunately lacks photographic evidence.
The Egyptian closed in 1928. Its downstairs became retail and its upper floor a dental parlor. The building was demolished in 1969, and the site at the corner of West Holly and Commercial is now ground- level retail and the Commercial Street Parking Garage.
The Grand – 127 West Holly Street / 1224 Commercial Street
The Grand Theater opened in March 1905 and quickly became a popular vaudeville venue. It was demolished in 1912 to allow the construction of the J.J. Donovan Building, which would become home to the Wahl family's department store.
Directly behind the new Donovan building, a new Grand Theater was constructed as a 975-seat movie palace facing Commercial Street.
The new Grand re-opened in 1916 as a combination vaudeville house and movie theatre, and owner William Southern went to great lengths to make it successful. This included the installation of an $18,000 Kimball pipe organ containing 21 miles of copper wire and nearly 18 miles of pipe.
In 1931, the theatre became "Our Theatre" under the ownership of eccentric millionaire Howard Hughes as part of his Hughes-Franklin Theatre Company. His entity quickly amassed ownership of several hundred West Coast movie theatres, but went out of business the following year.
The Wahl family took over operation of the theatre after Hughes, and re-named it the Grand. They eventually leased it to various movie theatre groups for operation until 1973. The theatre's final showing was "Last Tango in Paris," the controversial X-rated Marlon Brando film.
In July 1974, the building was demolished to make way for what is now a U.S. Bank branch and parking lot.
Avalon Theatre – 113 West Magnolia Street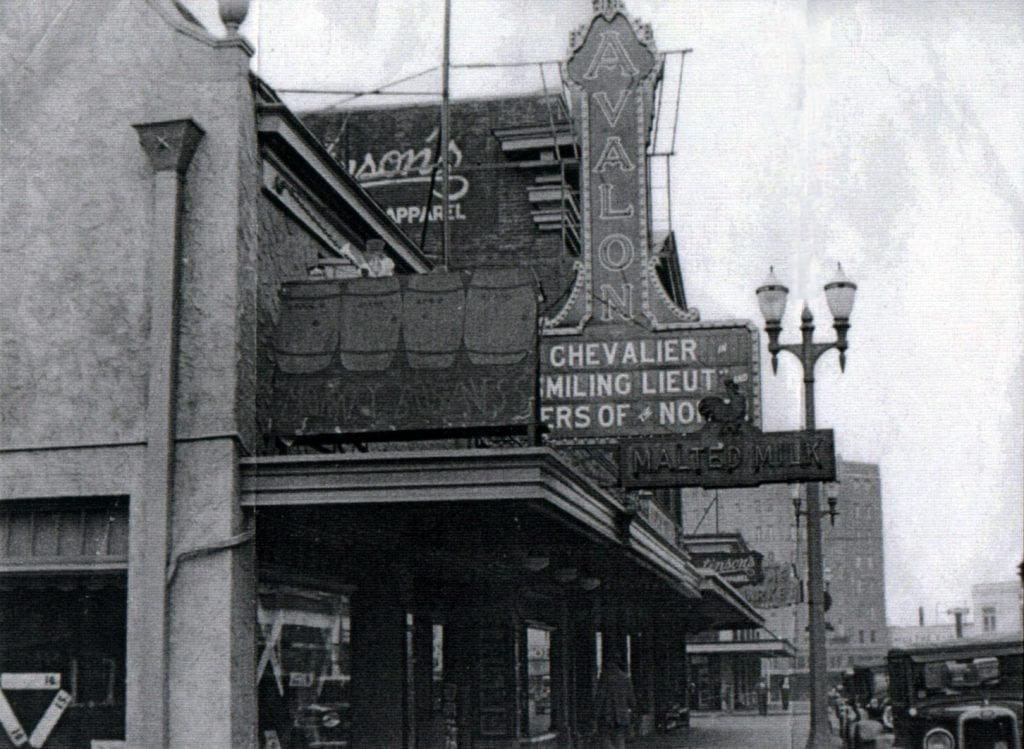 Opening in 1926, The Avalon was originally owned by former New Whatcom Normal School (Western Washington University) president Edward T. Mathes. It was the first theatre in Bellingham to show a "talkie," or movie with sound, in 1928. The following year, it screened Bellingham's first feature-length color film.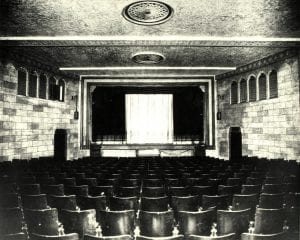 The Avalon also had glassed-in, soundproof balcony seating for families with potentially noisy babies. During the Great Depression, the theatre was owned by a single company that also owned the Mount Baker and the American. Mount Baker Theatre showed first-run movies, while the American and Avalon got second-and-third-run flicks. In the days when movies didn't air on television, the only way to see a movie again was at a place like the Avalon.
The Avalon became especially popular for film noir, and continued operating until 1956. Today, it's retail space for two local businesses. The building's façade has undergone significant changes since its theatre days; the only recognizable remnant of its past is a unique-looking downspout.
The Star – 215 East Holly Street
Opened as a storefront nickelodeon in 1911, the Star operated in a former saloon space inside the Sunset Building at the corner of East Holly and North State Streets. In 1919, it was re-named "The Dream," a classy ten-cent movie palace with 350 seats.
Owner W.S. Quinby spent several hundred dollars installing sound effect machines to provide thunder and galloping horses to its silent films, but audiences preferred only the accompaniment of the Dream's live orchestra. The Dream closed in 1928, re-opened briefly in 1929 with the silent film motto "Talk is cheap – silence is golden," and closed again in 1932.
From 1933 to 1951, it was known as "People's Theatre," showing low-budget films of exceedingly questionable content. Jewell says it became known to many simply as "The Peeps."
"Every old-timer would say their parents wouldn't allow them to go there," Jewell says.
From 1951 to 1955, the theatre operated as "The Holly" before closing permanently. The Sunset Building was demolished in 1971, and is now a Columbia Bank branch.
Legacy
Today, these theatres can be viewed as part of the continuing advancement in how Americans entertain themselves, from vaudeville to the multiplex. While we all still enjoy movies and live performance art, Jewell says the enduring memories of old theatres evoke a nostalgic feel.
"You can go to the Regal 16," he says, "but it's not the same feeling you get at the Mount Baker Theatre. There's a certain romance that goes with the old theatres; I would have liked to have seen them and hung out there."
Cornwall Avenue's American Theatre, as seen in a 1919 theatre program. The venue began life as Beck's before becoming the Metropolitan in 1912. In 1915, it became the American. Photo courtesy Puget Sound Theatre Organ Society

Beck's Theatre with a full house on January 20, 1903. The 2,000-seat opera house had two balconies. Peter Hegg photo courtesy Puget Sound Theatre Organ Society

The American Theatre during its 1959 demolition, as seen from the Bellingham National Bank building. Two people can be seen standing on the stage. Galen Biery photo courtesy Puget Sound Theatre Organ Society

After the American was demolished, its site became a building for JC Penney and Woolworth stores. Today, it sits vacant. Photo credit: Matt Benoit

The Avalon had sound-proof balcony rooms for parents with crying babies, allowing them not to disturb the rest of the audience. 1926 J.W. Sandison photo courtesy Puget Sound Theatre Organ Society

The Avalon Theatre on Magnolia Street, as seen in May 1932. The "Monkey Business" sign was advertising the latest Marx Brothers film. Archie C. Fox photo courtesy Puget Sound Theatre Organ Society

A look inside the Avalon, facing the screen, in 1926. J.W. Sandison photo courtesy Puget Sound Theatre Organ Society

Today, the Avalon is home to two retail businesses—Woolie's and Hilton's Shoes. The only real hint of its past is the uniquely shaped downspout on the building's side. Photo credit: Matt Benoit

The Bell Show motion picture theatre, as seen from the corner of Holly and Railroad in July 1921. Chinese lanterns hang above the sidewalk. J.W. Sandison photo courtesy Puget Sound Theatre Organ Society

The Bell's former site was occupied by several different businesses after it closed, and is now occupied by The Horseshoe Café, a longtime downtown eatery. Photo credit: Matt Benoit

"The Original Famous Schenk Family" of acrobats performed at the Grand Theater on Holly Street in May 1905. The vaudeville venue was popular before being demolished in 1912. Rembrandt Studio photo courtesy Puget Sound Theatre Organ Society

The Grand's second life saw it transition from a performance venue to motion picture palace, with the Wahl family leasing the place to various movie operators. It closed at the end of 1973, and was demolished the following year. Jeff Fox photo courtesy Puget Sound Theatre Organ Society

This famous 1921 image of a Charlie Chaplin lookalike contest was taken on West Holly Street in front of the Liberty. The J.W. Sandison photo has since been seen in books and films distributed across the world. Photo courtesy of Whatcom Museum.

The Liberty Theatre, at the corner of Holly and Commercial, as seen in August 1921. The D.W. Griffith silent drama "Dream Street" was playing. J.W. Sandison photo courtesy Puget Sound Theatre Organ Society.

The corner of Holly and Commercial as it appears today. The Liberty site is now occupied by retail and the Commercial Street Parking Garage. Photo credit: Matt Benoit

The building that formerly contained the Lighthouse Theatre was demolished in 1959. Today, the only evidence of its existence is a pink-hued stain on the side of the Leopold Hotel building. Photo credit: Matt Benoit

The building that contained Bellingham's Pantages Theatre—one of a nationwide chain of vaudeville venues—burned in a 1923 fire. Today, the space is a parking lot. Photo credit: Matt Benoit