Oh, the choices we face in selecting a Christmas tree! First, a quick guide to help you and your chosen tree stay merry and bright this season, followed by a list of local tree farms that are at the ready.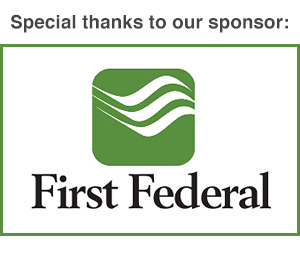 Christmas Tree Types
Balsam Fir
If what you want most is that it-must-be-Christmas smell when you walk in the door, the Farmer's Almanac says Balsam Fir is the most fragrant of Christmas tree varieties, and has a strong, spicy scent. Its conical form and dark green color make it what most people identify with as a Christmas tree, and has excellent needle retention. Its soft green leaves are a favorite for wreaths.
Blue Spruce
The blue spruce, also known as the Colorado blue spruce, is loved for its waxy gray-blue needles that tend to curve upwards. It features dense foliage that grows in a conical shape anywhere up to 75 feet tall. The blue spruce is thought by many to be the ideal shape for a Christmas tree.
Douglas Fir
Doug Firs are popular because of their perfect pyramid shape and because they radiate needles in all directions and tend to be quite full. They have dark green or blue-green needles that are soft to the touch and a sweet scent. Be warned that they drop their needles if they don't get enough water.
Fraser Fir
For those who like to go all-out with decorations, the Fraser Fir might be the best bet. The needles are soft to the touch but its branches are stiff and hold up well to ornaments. They have a fragrant evergreen scent and good needle retention.
Grand Fir
The Grand Fir has a robust body and yellow-ish green needles. Similar to its family members, it gives off a strong scent.
Noble Fir
The Noble Fir can grow up to 230 feet tall. The dense branches are evenly spaced along the trunk of this evergreen tree, with needle-like leaves that tend to curve upward, making them a sturdy option for decorations.
Nordmann Fir
Nordmann Fir is favored for its attractive foliage, softer needles, and resistance to shedding needles as the tree dries. It's also become a great choice for some families where allergies or sensitivity to the typical Christmas tree aroma is a concern, as the Nordmann lacks fragrance.
Norway Spruce
Norway spruce is desirable for its weeping, pendulous form, but needle retention is not very good unless the trees are cut fresh and kept watered.
Whatcom County Tree Farms
Now, it's on to the farm to get your tree! Keep in mind that because of the pandemic there will be protocols in place at many farms. Wear a mask, keep your distance, and don't go out to choose your tree if you have a cough or sniffles! The perfect tree will be waiting for you! It's best to call ahead to see if the farm is open or still has the type of tree you want.
Alpine Meadows Christmas Tree Farm
3585 Valley Highway, Deming
360-595-1019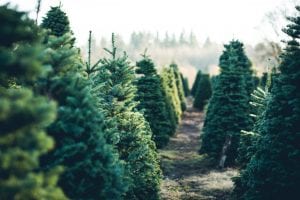 The farm has five varieties of trees: Douglas Fir, Grand Fir, Fraser Fir, Noble Fir, and Nordman Fir—that can be bought potted or cut. The farm is located on Highway 9 on the south fork of the Nooksack River Valley. The decorated barn is heated with a wood stove, where there are wreaths, cedar garlands and tree stands for sale. Warm up with free hot coffee and hot chocolate for the whole family. Bring your own saw, or use one of theirs. Staff can help you cut and load your tree. Shaking and baling of trees is optional. Opening day is November 27, closing December 12. Open: Monday to Friday 10:00 a.m. to 3:00 p.m; Saturday 9:00 a.m. to 4:30 p.m.
Carl's Choose'n Cut
2220 Zell Road, Ferndale
360-384-0799
Totally self-serve Christmas tree farm. All trees are one price, open 24 hours a day. (Some people have a tradition of searching for their trees with flashlights!). Saws and twine provided. Opens November 27.
Fullner Christmas Tree Farm
3765 E. Hoff Road, Everson
360-592-5820, cell 951-675-8342.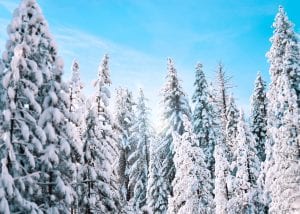 Open November 27, 28, and 29. 8:00 a.m. to 4:00 p.m. No gas or electric powered personal saws. No pets. Sorry, no complimentary food, drinks, or activities. No gift shop. Seven varieties of trees. All trees are $6 per foot. Charlie Brown Trees are $10. Customers must follow all COVID State and Federal Safety Protocols. Cards, phones, cash, checks accepted.
Manthey's Christmas Treeland
773 W. Axton Road, Bellingham
360-384-0522
Douglas Fir, Grand Fir, Nordmann Fir, Norway Spruce. Tree baling, twine for tying trees, coffee, hot chocolate, cookie, candy canes, wreaths, swags. Hours 9:30 a.m. to 4:30 p.m. daily, November 27 to December 23.
Misty Meadows Farm
6197 Everson-Goshen Road, Eversoon
360-312-3554
Open dawn to dusk daily, November 27 to December 23. The farm is certified organic Noble and Grand Fir trees, U-cut.
Noon Road Trees
7188 Noon Road, Everson
360-354-8689
Limited opening this year to replenish stock. Open November 27 to 29, 8:00 a.m. until dark, U-cut, saws, twine, and tree hauling carts provided, plus candy canes. Trees are sold by variety, not size. Cash and checks only.
Red Mountain Tree Farm
Milepost 24 on Mount Baker Highway between Kendall and Maple Falls
360-599-2765
Open November 27 to December 23, 10:00 a.m. to 4:30 p.m. daily. U-cut, freshly pre-cut, some potted live trees Noble Fir, Nordmann Fir, Grand Fir, Blue Spruce, Fraser Fir, Doug Fir, Pine. Saws, twine, wreaths, candy canes, portable restroom, baling and shaking provided.
Smalls Northwest Evergreens
6480 Northwest Drive, Ferndale
360-384-0438
Grand, Noble and Nordmann Firs. Wreathes, crosses and swags. Hot cider, coffee, popcorn and candy canes provided. Come warm up in the heated gift shop. Friendly ducks for the kids to feed and the occasional stop from Mr. Claus himself!
Stoney Ridge Farm
2092 Van Dyk Road, Everson
360-966-3919
U-cut and we-cut Christmas tree farm. The varieties available are: Nordmann, Fraser, and Noble Fir. Hours: Friday, November 27, noon to 5:00 p.m.; Saturday, November 28, 10:00 a.m. to 5:00 p.m.; Saturday, December 5, 10:00 a.m. to 5:00 p.m. Custom wreaths, garland, and boughs available for purchase. Warm, fresh donuts, hot chocolate and coffee in the red barn. Saws provided for the u-cut; staff will shake and bale your trees for easy transportation and home set up.
Tom's U-Cut Christmas Trees
4204 Hoff Road, Bellingham
360-756-9473
Open Fridays through Sundays, November 27 until trees are gone. Douglas Fir, Grand Fir, spruce, U-cut. $35 any tree, cash or checks only (no debit or credit cards); tree saws, twine, hot chocolate.
Vedder's Edge Tree Farm
5569 Rock Road, Sumas
360-510-9129
Call to make an appointment. Noble and Nordmann trees available. All trees are $55.? Cash, local checks, Visa, MasterCard, American Express, and Discover cards accepted; there is a three percent fee for credit card use. Get your picture taken with Boris the bear, get stuck under the mistletoe, enjoy a cup of cocoa and one of GG's famous cookies.
Mount Baker Snoqualmie National Forest
1094 Mt. Baker Highway (via Glacier)
360-599-2714
Pick up a Christmas Tree permit and head out into the woods in designated areas to cut your own wild tree. Find a Douglas Fir at low elevation or head high for a Noble. Keep in mind most logging roads aren't plowed. Bring a seat harness, rope, plastic sled and skis and ski up high and back down with the tree in a sled to get that perfect, narrow alpine tree. Permits are required. Parking passes may be required in designated trailheads and parking areas. Cutting areas are within national forest lands in eastern Skagit and Whatcom Counties, among other places.
Maps and information about cutting areas and payment options are provided at ranger stations and public service centers where permits are sold. Forest Service offices are closed Thanksgiving Day, and might close early Christmas Eve; call ahead for hours.
Featured photo by Kori Burwell