Submitted by Whatcom Community College
With the current major shifts in the delivery of education, schools are finding creative ways to accommodate remote learning. High school students and their parents are invited to investigate how to get the most out of remote learning through Running Start at www.whatcom.edu/runningstart. Karla Coglizer, Associate Director for Running Start at Whatcom Community College, answers frequently asked questions about the program.
What is Running Start?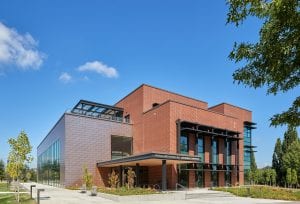 Running Start is an incredible opportunity for high school juniors and seniors in Washington State to take tuition-free college classes while still in high school. Students are able to earn both high school and college credit, potentially cutting out two years of time and cost toward their long-term educational plans. Whatcom Community College has about 1,000 Running Start students each quarter, which means about 20% of Whatcom County juniors and seniors participate in the program.
Is Running Start "free college"?
Tuition is completely covered by the state, but students are sometimes responsible for fees (roughly $175 per quarter for full time students). Waivers are available for many of our students, depending on their family incomes. We do everything we can to keep cost from being an obstacle to enrollment.
Do students have to give up "the high school experience"?
No! Running Start students get the best of both worlds. They are still high school students, so they can play sports, attend events, perform in plays, and all those other memory-makers of high school. Even if enrolled full time at the college, students can still take one class at the high school to stay connected, often something like band, choir, yearbook, or PE. There are also plenty of part time options, like taking only one class at the college each quarter. Running Start students also get the benefits of being a college student! They have access to our beautiful recreation center and intramural sports, our drama and music programs and performances, clubs and professional organizations, and loads of fun student life activities from shows to pancake breakfasts! While in-person activities are limited right now, there are many virtual opportunities to connect at WCC. You can learn more at www.whatcom.edu/virtual.
How is remote learning different between the high school and the college?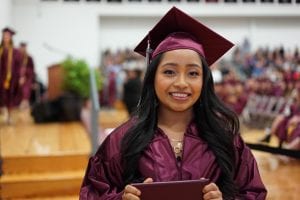 Each K-12 district in the county is operating differently, so it's tough to make a comparison. I can tell you how WCC is operating. Almost all our classes are "asynchronous," meaning there's no particular time that a student needs to be online. The few exceptions might meet once a week on Zoom. Even when teaching face-to-face classes, most of our faculty use an online learning platform called "Canvas" for offering content, tracking assignments, and accepting homework. When we transitioned to remote learning, most instructors only needed to shift part of their delivery to the online style. WCC has been offering online classes for almost two decades, so it's not new territory for us!
While learning remotely, do students still get help?
Absolutely! While students can't walk around campus to access services, we are "open" by phone, email, or Zoom. If you don't know where to start, WCC has a Virtual Front Desk, where you can pop into Zoom with a live staff member, then get transferred to appropriate departments as needed. Learn more at www.whatcom.edu/virtualfrontdesk. To compensate for closed computer labs, students have access to free Wi-Fi in the WCC parking lots and the option of checking out laptops. The bookstore and library have online ordering and curbside pickup. Tutoring, Advising, the Intercultural Center, and even Student Life have found creative ways to offer support, guidance, and fun – at a safe distance.
What type of student chooses Running Start?
Running Start students don't fit a particular "type," as they come to the college for a wide variety of reasons. Those students who are already academically successful find increased challenge and a jump start on college. Those students who may have struggled at the high school often thrive with the college's flexible schedule, fewer classes to juggle, smaller class size, and diverse student body, reinventing themselves as college students. WCC offers enough support and guidance to our students that 98% of fall students typically continue on to winter quarter. You can learn more about whether or not Running Start is a good fit through our recorded Information Session at www.whatcom.edu/runningstart.
What are the entrance requirements and how do we get started?
Running Start students need to be juniors or seniors enrolled at a local public high school or homeschool program. That's it! We welcome students all year round, but applying two months before the start of a quarter will allow for the most choice in classes. Winter quarter starts January 6 and students can enroll all the way up that date. See www.whatcom.edu/runningstart to apply. Send any questions to rstart@whatcom.edu. We'd love to meet you!