The allure of Mediterranean cuisine comes from its medley of spices, fresh ingredients, tradition and history. Recently, these enticing ingredients found their way into downtown Bellingham with the opening of 7 Spice Café.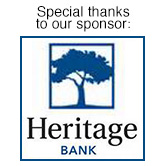 The new restaurant—which opened in September at the corner of Railroad Avenue and East Magnolia Street in the former Monster Burritos and Tacos location—specializes in shawarma, a popular Middle Eastern street food previously lacking from the area's eateries.
The café is co-owned by married couple Helen Neville and Michael Taylor, who also co-own Holly Street's 542 bar. The duo previously co-owned MiX, a quick-and-healthy breakfast and lunch eatery with locations in Barkley Village and downtown. Sadly, the hard decision to close MiX was made after the COVID-19 pandemic began this spring.
Neville says she's long been passionate about Mediterranean food, having travelled extensively through Turkey, Greece, and other nations in the region. So has her husband, who half-jokingly told her he wanted to open a shawarma restaurant before they opened MiX in January 2019.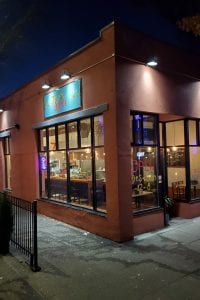 When Monster Burritos was set to close, Neville received a phone call from Daylight Properties, their landlord for Bar 542. A retail space at 122 E. Magnolia would soon be available, if she were interested. This led to conversations with Dreamland Foods, a Seattle-based wholesaler of Mediterranean and Middle Eastern foods who'd worked with Neville on several MiX menu items, including salad dressings, pickled vegetables and falafel balls.
These conversations led to concrete plans and a solid partnership with Dreamland to open a restaurant based on shared passions for family, food and travel.
The owners of Dreamland—the Joudi family—are Lebanese, and make their foods using third-generation family recipes. The company's managing director is from Turkey. Dreamland's products, which include hummus and baba ghanoush, are popularly sold at several Seattle-area grocery chains.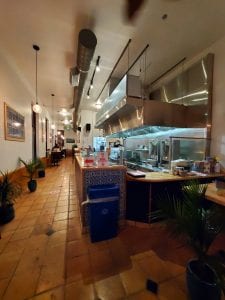 "We found the right partner," Neville says. "They really had a passion for wanting a place where they could actually see customers enjoy their products. Dreamland brought my dreams and visions of food that I loved to fruition because they've lived it their entire lives."
Shortly after opening 7 Spice, Neville says she actually closed the café for a week, desiring to ensure staff hires, training, and recipes were all as good as she could make them.
"This is sort of a passion project for me," she says. "I wanted to make sure we got it right."
Based upon business so far, it seems she has. Neville is especially happy with the flow of business considering they initially did almost no publicity for the restaurant. Seven Spice was only just recently added to Yelp and other restaurant search media.
As for its menu, 7 Spice's authentic centerpiece is falafel—tasty, deep-friend balls made from ground chickpeas. Unlike many places that may rely on chickpea powder for their falafel, 7 Spice uses Dreamland's family recipe based on whole chickpeas being soaked overnight.
The rest of the uncomplicated 7 Spice menu features several different types of shawarma, a pita-based sandwich filled with thin-sliced rotisserie meats like lamb or chicken. Concerned with being as fresh as possible, Neville interviewed four different pita vendors before opting to buy a quick-baking specialty pita oven to make her bread from scratch. This means each pita is freshly made-to-order.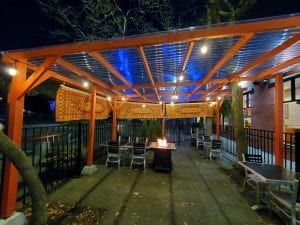 7 Spice also has two types of Mediterranean salad and sides like fried cauliflower, baba ghanoush and fries made with garlic, parsley and feta. And for dessert, there is baklava. The café also has an outdoor seating area featuring Turkish carpeting for decoration, and a portable fire pit for added ambiance and literal warmth for the cooler dining months.
Neville's ultimate hope for 7 Spice Café is a local eatery that not only serves up authentic, happiness-inducing food, but also serves as a place where food can bring people together.
After all, she says, "the best thing you can do is break bread with somebody."
7 Spice Café is located at 122 E. Magnolia Street, and is open from noon to 10:00 p.m., Tuesday through Sunday.