Like all performing arts groups, Western Washington University's music department has adapted to the current pandemic.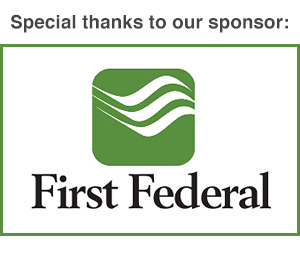 Western Symphony Orchestra presents five to six programs a year, including traditional concerts, educational programs, and an annual concerto competition concert featuring student soloists, performing pieces from the Baroque to contemporary works.
The Western String Sinfonia gives quarterly concerts of classic and contemporary works for string orchestra, with a focus on developing fundamental skills and ensemble technique. The String Sinfonia regularly joins forces with the Western Symphony Orchestra in the performance of large-scale orchestral works.
For now, concerts will be livestreamed.
Ryan Dudenbostel, director of orchestral studies, now in his seventh year at WWU, is currently on family leave, and substitute orchestra conductor Yuchi Chou will step in for the first concert, on November 13. 
Chou, who was born in Taiwan, has performed piano and conducted around the globe, including with the Vienna Philharmonic at the Salzburg Festival, the Aspen Music Festival, and at Carnegie Hall.
Tentatively on the schedule to conduct in the spring of 2021 is James Ray, assistant professor of instrumental music education at WWU, who teaches coursework in secondary methods, string pedagogy, and music theory. He is also music director of the North Sound Youth Symphony.
Chou says she's very excited about the opportunity to conduct.
She started communicating with Dudenbostel in June, and came to WWU the last week in September.
Dudenbostel says that programming is always somewhat collaborative, involving conversations with soloists, guest composers, opera and theater programs, and more.
"We bounced ideas back and forth," says Chou, "and had to scratch off and restart a few times due to COVID restrictions and regulations. We decide on the programs of both concerts, the Symphony Orchestra and the String Sinfonia, based on the strength of musicians, learning opportunities, and most importantly, to include and feature composers with diversity."
This season they are presenting works by six Black composers (including two Black women), alongside pieces from Japanese and Native American composers, as well as music by Beethoven, Elgar, Mahler, and John Williams as well, but in much more balanced proportions, Dudenbostel adds. 
"Personally, I look forward to making music with my wonderful students again, and also exploring such great pieces—many of which are new to me—collaboratively with them," says Dudenbostel. "COVID willing, in April we'll be giving the U.S. "Preview Performance"—something of an out-of-town tryout before the official U.S. Premiere in June—of John Williams' Scherzo for Piano and Orchestra with two-time Grammy winner Gloria Cheng."
"Gloria is a dear friend and mentor of mine, and to host her in Bellingham—and give our audiences the first taste of a piece by one of our most beloved composers—Is something I'm really excited about this year."
Patrick Roulet, chair of Western's music department, says that the students on stage playing their instruments are just the tip of the iceberg. "Faculty and staff at WWU worked tirelessly all summer to ensure that we could bring the musicians back to campus to play in the hall safely," he says. "These are difficult times, but I'm very optimistic for our future because we have an excellent team at the university working as hard as they can."
"We rehearse in the concert hall," Chou adds, "and each student is sitting six feet apart (no stand-sharing), and of course everyone wears masks. The rehearsal times are cut short at 50 minutes only, so we have to work with utmost efficiency."
"In the virtual all-student meeting before the school started, many students expressed that COVID brought them some form of depression and stress in life that they'd never felt before," she says, "mostly due to isolation and uncertainties, on top of the fear for the pandemic."
"But during the first rehearsal, that pleasure one gets from making music with a group, was so therapeutic that the heart-warming vibe immediately filled the hall."
Chou believes that live performance is magical. "The sense of pride and fulfillment from the musicians at the end of the concert, and the audience's hearts being touched or excited by the performance, are the reasons why I do what I do."
Dudenbostel thinks the audience attraction boils down to a couple of things, adventurous and collaborative programming, for one.
As an academic institution," he says, "it's our mandate—just as it is in the sciences—to advance the discourse in our field." This means presenting new or under-represented works placed in context alongside canonical pieces that students must learn as part of their fundamental training. "It also means we actively seek out new kinds of interdisciplinary collaborations as a normal component of our programming."
Dudenbostel believes audiences come to Western to hear and learn about orchestral music they would otherwise never be able to experience. "We have the luxury of not being reliant on ticket sales to fund our activities," he says, "though from our limited experiments with offering ticketed concerts, I suspect that our attendance wouldn't change substantially if we charged for admission."
He's also proud of the students' inspired performances. 
"When young musicians perform a piece together, it's usually for the first time, and possibly the only time. The stakes are extremely high for them, and it shows in the focus and energy they pour into their playing," he says. "I love working with young people for this very reason. Seasoned pros are more polished and reliable, but there's nothing more exciting than 100 young adults giving everything they have to their work together."
"There hasn't been a better time to enjoy performances like now," says Chou, "although virtually."
Consider hosting a virtual viewing party with friends and family. Simply turn it on. Chou points out a few other positives of the virtual experience: "There's no need to drive, dress up, find a nanny, [be] stuck in a seat, try not to cough too loud, or even hold your dancing feet!" 
"With the pandemic," she says, "we've all learned that being socially involved is more essential than we thought pre-COVID. And performing arts not only touches hearts and connects people, it's a form of dialogues with the past and contemporary. I think the audience would be so delighted to be on this great musical journey with the musicians and me."
2020-2021 Concert Dates and Repertoire
WWU Symphony Orchestra
Friday, November 13, 7:30 p.m., conducted by Yuchi Chou
Adolphus Hailstork: Sonata da chiesa
Gustav Mahler: Adagietto from Symphony No. 5 in C# minor
George Whitfield Chadwick: Serenade in F Major
WWU String Sinfonia
Monday, November 16, 7:30 p.m., conducted by Yuchi Chou
Jerod Impichchaachaaha' Tate: Chokfi'
Toru Takemitsu: Three Film Scores
Norman Leyden: Serenade for Strings
WWU Symphony Orchestra
Wednesday, February 10, 7:30 p.m.
Courtney Bryan: Shedding Skin
Nkeiru Okoye: Songs of Harriet Tubman (Ibidunni Ojikutu, soprano)
William Dawson: Negro Folk Symphony
WWU String Sinfonia
Monday, March 8, 7:30 p.m., tentatively conducted by James Ray
Ralph Vaughan Williams: Fantasia on a Theme by Thomas Tallis (with combined WWU Strings)
Other repertoire TBA
WWU Symphony Orchestra
Friday, April 30, 7:30 p.m.
Gideon Klein: Chamber Symphony (World Premiere)
John Williams: Scherzo for Piano and Orchestra (Gloria Cheng, piano; US "Preview Performance")
Edward Elgar: Enigma Variations
WWU String Sinfonia
Monday, May 24, 7:30 p.m.
Philip Glass: Company
William Grant Still: Ennanga
Benjamin Britten: Simple Symphony
WWU Symphony Orchestra
Friday, June 4, 7:30 p.m.
Three Concerto Movements TBA
For more information, go to https://cfpa.wwu.edu/music or call 360-650-3130.