The relationship between clients and their clinician is one of the most important parts of a quality healthcare experience. Not only does this interpersonal connection improve health care outcomes, having a trusted health care provider can reduce anxiety and improve confidence, hope and self-care. 
CorePhysio's staff is committed to creating a therapeutic setting where clients feel valued, seen, and supported in their rehabilitation. In fact, the value of these connections is a top theme in their online reviews. Cultivating this sense of partnership is a priority for both CorePhysio as well as the discerning consumers who choose them for physical therapy care.
Dave Courtney is a CorePhysio client who found his way to physical therapy after knee replacements in 2009. He initially went to a different PT clinic for rehab. "It was an okay experience," he says, "but was minimal in its scope."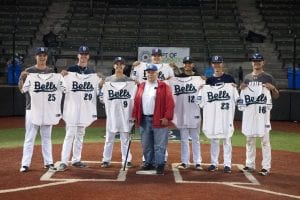 Ten years later, Courtney decided to have his left hip replaced, and credits his PT sessions with CorePhysio as key to his success. Having a physical therapist provide detailed, customized care and education was the game changer in achieving his recovery. "After the formal PT sessions were complete, I continued on a daily basis to do my exercise program and chart my activity. My left hip recovered nicely. My aches and pains went away. I count this as a success."
Courtney has worked with CorePhysio therapists three times: once for the aforementioned left hip, once for an earlier ankle injury, and currently for his right hip. "I'm doing PT at this time to rehab from my right hip replacement," he says. CorePhysio prioritizes scheduling so clients receive care from the same physical therapist or PT team to support consistency and rapport. Courtney has worked with three different CorePhysio Doctors of Physical Therapy (DPTs) for each of his three recoveries.
"Alana helped with my right ankle, Caitlin worked on my left hip, and Annie is working on my right hip. Each therapist has been excellent," he says, noting that they have different styles and personalities and he's enjoyed and benefited from working with each one of them. "They do not—and did not—let me slack off! They seem to be able to take me to the precise point where I receive the most good from their treatment." 
Each therapist has helped Courtney have a positive experience with his various recoveries. "No matter who the therapist is [at CorePhysio], they're professional, extremely competent, very supportive, and really care about my progress."
Courtney's experience is not unique among CorePhysio's clients. Bob Moore, a self-described "ardent user of physical therapy," finds himself at CorePhysio due to the combined effects of aging and 20 years as a farmer. "As I aged, I kept trying to do the endeavors of a young man and I started tearing things up," he explains. "I lost the use of my hands for almost three years. As my father-in-law put it, 'I had a great deal of trouble reaching my wallet.'"
In addition to physical relief, Moore says he finds education at CorePhysio. "I go there mostly for two things: for the physical involvement and to learn, but mainly, to get educated about how to move my body in ways that are going to keep it supple."
Moore expresses gratitude not only to the staff but also Veteran Affairs, which supports him in attending to his health and wellbeing. "I'm a Vietnam War veteran, and I'm at CorePhysio because the VA is allowing me. I'm always cognizant of that, and I'm very thankful for it, too."
An important thing Moore has learned is the function of the body's pain centers as protective devices. "They're [there] to stop me from doing activities that will hurt me more," he says. "Physical therapy returns the ability to move beyond the restrictions of pain. I regained the use of my hands, and I'm beginning to walk with a better gait," Moore says. "I have longstanding issues, and I know that [CorePhysio] are reliable and safe for me to return to. I feel comfortable there, and accepted as well. I feel almost like family."
Kathy Smith is another CorePhysio client who feels comfortable and empowered there. She deals with symptoms that come and go, so she's familiar with her therapist and CorePhysio itself to keep her in top athletic shape. She's especially enthusiastic about the ways that CorePhysio has responded to COVID-19.
"I had just started going back to CorePhysio in February, so I only got to see Emily Milner, my therapist, twice before things shut down," she says. "I thought, 'Let's wait and see.' I did a couple telehealth appointments and they were so much more helpful than I was expecting. CorePhysio was sending out information about how they were cleaning things, and I started going back [in person] in April. I felt very comfortable. They have a really good cleaning protocol."
And it's not just the safety standards that Smith admires. It's the level of knowledge that the therapists have, as well as their desire to commit their expertise to the needs of the client.
"I was a competitive athlete, when my back just stopped functioning. No one knew what it was," Smith says. For a year, she tried to figure it out and saw other PT groups.
"It wasn't until I went to CorePhysio that I started being able to do the things I enjoy again. Six months later I was able to hike and ride my bike, she says. "Their physical therapists put me on the road to healing and taught me how to help myself. It was quite an education. I feel like I've learned a lot about caring for myself with their help."
Courtney, Moore, and Smith are just a few of the many clients who find health, healing, and empowerment at CorePhysio. With appointments within a week, staff remains committed to providing top notch, safe and individualized physical therapy care to enable clients to get back to what they love to do.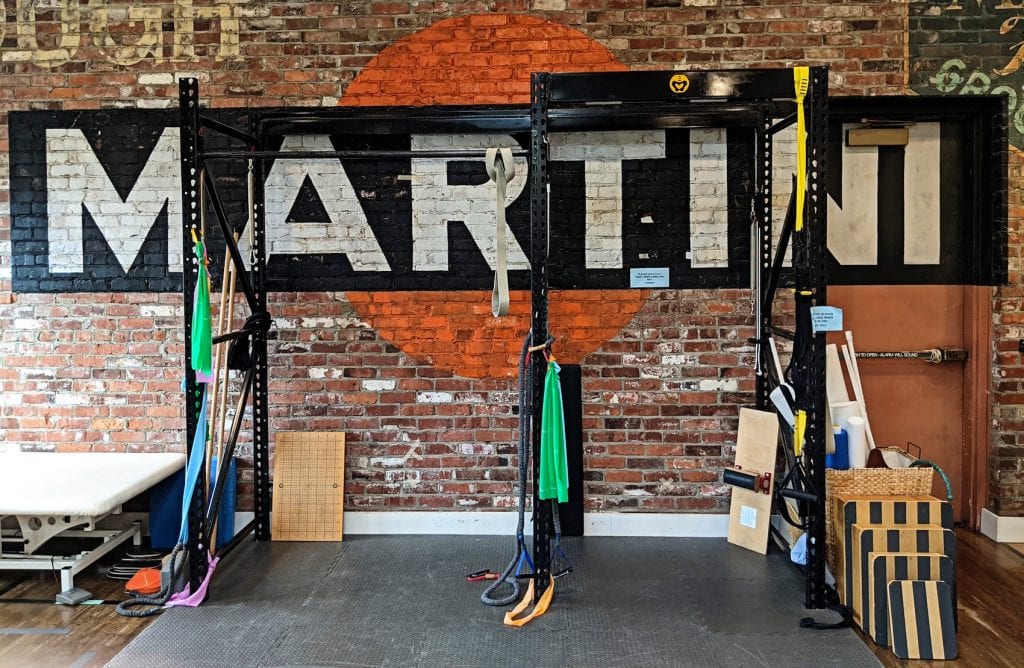 Sponsored