Throughout the United States, state parks connect recreationists with natural and historic wonders. Spanning the county's borders all along the coast, three state parks exemplify Whatcom County's unique geological, ecological, and historical character: Larrabee State Park on Chuckanut Bay near Bellingham, Birch Bay State Park on Birch Bay, and Peace Arch State Park on Semiahmoo Bay near Blaine.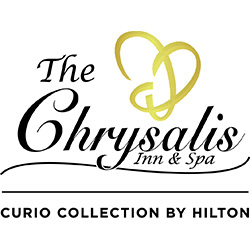 Parking at Washington state parks requires the purchase of a Discover Pass or day pass. Discover Passes are available at retail locations, park offices, license vendors, or online. However, Washington State Parks offers free days on select holidays, such as Earth Day, National Trails Day, and the National Park Service's birthday.
Larrabee State Park
Whatcom County's largest state park at 2,748 acres, Larrabee State Park also became Washington's first state park in 1915. Frances P. Larrabee initially donated 20 acres to the State of Washington according to plans with her late husband Charles X. Larrabee, later donating 1,500 more. An industrialist and philanthropist, Charles Larrabee lobbied to establish Chuckanut Drive. The park (originally Chuckanut State Park) and highway opened in tandem, with New Deal projects and motorists' enthusiasm developing both into the scenic vistas we enjoy today.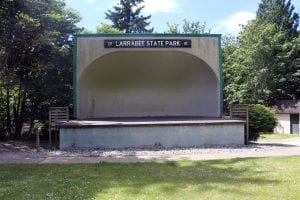 South along Larrabee's 8,100-foot shoreline, Clayton Beach features Chuckanut sandstone with honeycomb weathering and tide pools teeming with life. Visitors can climb rocks, boat, swim, fish, and harvest shellfish along mudflats. The beach overlooks Samish Bay, the San Juan Islands, and trains from Burlington Northern Santa Fe Railroad and Amtrak.
Between wooded trails, the main field's picnic shelters and amphitheater make lively yet relaxed event venues. The campground offers 51 standard tent sites, 26 utility sites, eight primitive sites, and showers under a meditative canopy.
Deeper into Larrabee's northeastern woods, the 5.5-mile Fragrance Lake and 9-mile Lost Lake hikes offer beautiful views of reflective mountain lakes. These trails, Interurban Trail, and Chuckanut Drive provide access to the Chuckanuts' greater heights.
Birch Bay State Park
Founded in 1954, Birch Bay State Park's 8,255-foot shoreline winds along the park's 664 acres and the bayside community's main road. Birch Bay's woods are home to Terrell Creek Marsh, one of the few remaining North Puget Sound estuaries, to the south. To the north, 60-acre Birch Bay Conservancy Area protects abundant wildlife, such as great blue herons.
Birch Bay's rocky beach and mudflats offer pleasant opportunities for walking, swimming, sailing, paddling, windsurfing, and building driftwood forts. Within harvest seasons and Washington Department of Fish and Wildlife permits, visitors can catch fish, Dungeness crab, and shellfish. Littleneck clams, Manila clams, butter clams, cockles, horse clams, and rarer oysters lie hidden in the sand.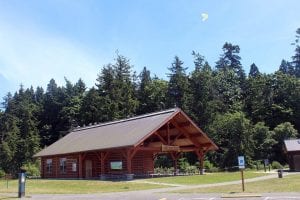 Visitors can also picnic, bike, and hike along Birch Bay Drive and through the woods, where scents of wood smoke, saltwater, and evergreens combine.
Birch Bay's wooded campsite offers 147 tent sites, 20 partial-hookup sites, two primitive sites, and showers. Friends of Birch Bay State Park rent out BP Heron Center for educational activities, weddings, retreats, and other events. In summer, they offer environmental education programs throughout 0.5-mile Terrell Marsh Interpretive Trail.
Peace Arch State Park
A welcoming portal between the United States and Canada, the Peace Arch is a familiar sight to international travelers. Yet not everyone knows that this monument, which bears both nations' flags, belongs to one of the only parks shared between countries. Visitors can freely pass between the State and Provincial Park that comprise Peace Arch Park, not needing documents unless they cross the border outside park boundaries.
Sam Hill, a Quaker and road builder behind several historic landmarks in Washington and Oregon, built the white concrete arch in 1921. The monument commemorates the 1814 Treaty of Ghent, which ended the War of 1812 and came to signify longstanding peace between the United States and Canada. Interpretive kiosks detail the United States-British disputes preceding the treaty.
Peace Arch State Park overlooks the San Juan Islands, Vancouver Island, and Point Roberts. An American flag flowerbed parallels its Canadian twin across the monument's lawn. Thousands of flowers and several sculptures surround park facilities such as American Kitchen, which visitors can rent for gatherings. The picnic benches, gazebo, playground, manicured lawns, and trails create a leisurely atmosphere.
Historic Peace Arch gatherings have included memorials for John F. Kennedy and 9/11 victims and 1970s anti-war demonstrations that included Jane Fonda and Tom Hayden. In 1952, African-American singer and activist Paul Robeson held a concert here to over 25,000 people, protesting his passport's confiscation during the Red Scares.
Today, the International Peace Arch Association showcases American and Canadian artists during the International Sculpture Exhibition from May to September. Hands Across the Border invites various scout organizations to celebrate cross-border friendship. The International Concert Series features music from around the world.
Whether a forest stroll, long walk on the beach, or dedicated monument to peace, all of Whatcom County's state parks promote peace of mind.