Earlier this year, as I began scheduling performers for the 26th annual Elizabeth Park Summer Concert series, I was acutely aware that the numbers of positive COVID-19 tests were on the rise in Whatcom County. I had a sinking feeling that worse news was on the horizon and thought maybe we should consider presenting the series online. I'd seen many online performances being done. How hard could it be?

When the City of Bellingham canceled all public events through the end of August to prevent further spread of Coronavirus, my goal was clear: I had to figure out how to go virtual. I contacted the bands already scheduled for the summer and was thrilled to hear that all but two were willing and able to take on the challenge of producing a virtual show.
Luckily for me (and you) I found myself surrounded by a team of very committed musicians and co-producers. Allow me to share with you those who are dedicated to this community that have helped make it happen.
The Eldridge Society for History and Preservation (TES)
In the early 1990s, Peter Roberts, president of TES, happened to be walking through the park when he heard the hypnotic violin of Anna Schaad. This inspiration and the work of the TES board at the time—which consisted of Roberts, Jani Adderly, Cathy Odom, John Barnes, and Karen Duim—inspired the orchestration of the first summer concert series at Elizabeth Park.
Since then, this annual 10-week series of the Elizabeth Park Summer Concerts has been presented at the iconic Elizabeth Park gazebo. A Mayor's Arts Award recipient in 2018, these concerts were originally funded by TES events hosted throughout the year. Only one or two concerts have ever been cancelled due to inclement weather, according to Roberts.
The board never anticipated the need or ability for a virtual summer concert series. But with the COVID-19 shutdown, Roberts says, "I wanted in the worst way for the series to not have a break." The TES board encouraged and fostered this virtual series and gave it the green light, knowing this year's series would deplete TES reserves.
Varvid
Aaron Booker, owner of Varvid, and his family have lived in the Columbia neighborhood for years. Neither he nor I can recall who first brought up the virtual concert idea, but it was before the City had decided to shut down for the summer.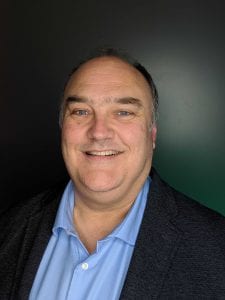 Booker remembers thinking, "The 4th of July gathering and the concerts in the neighborhood unite the community. It's been a wonderful tradition for us as a family. That ability to connect people all around the world is really something. Live-streaming is a great way to connect people." Booker's enthusiasm and encouraging "We can totally do this" mantra helped make the dream a reality.
He instructed the musicians how to record, loaned out equipment and showed me how to use social media platforms more efficiently.
As if that wasn't enough, he also connected us to the folks at KMRE-FM. All of whom have enabled us to live-stream the concerts to the Elizabeth Park Facebook and YouTube pages, as well as KMRE from 6:00 p.m. to 8:00 p.m., every Thursday night from June 18 through August 20.
KMRE-FM
KMRE-FM Music Director Julie Marletto admits she has a soft spot for the concert series. Marletto used to live in the Lettered Streets neighborhood, and would take a weekly stroll to the Columbia neighborhood concerts.
She was on staff at KISM for a few years, spent some time working in Portland from 2002, and then returned to Whatcom County in 2013. She joined KMRE in 2018 just at the time Kulshan Community Media came together to save the community station's license.
Marletto finds inspiration in the resilience and innovative spirit of the community. Also, knowing that the concerts are something so many look forward to every summer, the series fit nicely with KMRE's mission to give voice to the community and produce local, diverse audio programs to inform, educate and entertain. All of this aligns with broadcasting the weekly series to their radio audience, since we cannot gather together safely in person.
The concerts are also co-sponsored by Bellingham Parks and Recreation, who promote our series, and provide power to the gazebo, sanitary services and a Parks employee to ensure community safety. We cross-post our live concerts to their social media page.
For the past five years, the concert series has been self-sustaining, thanks to the generosity of our audiences and bands' help with soliciting donations. If community members are interested in donating to this program, checks can be made out to TES and mailed to P.O. Box Four, Bellingham, WA 98228 or 2430 Walnut Street, Bellingham, 98225
KMRE recently held a major fund drive. Their goal is to replace the main control room soundboard and to obtain a new transmitter to improve compression, processing and radio signal strength. If you would like to help, please click here. Also, KMRE is always looking for community volunteers and sponsors.
Now that a few weeks of concerts have been produced, I checked in with the team to get their reactions to the virtual series. "It's a little ray of sunshine and we need them right now," says Booker. "A little glimpse of normalcy to help keep our spirits up."
Roberts says that that he and his wife sat in their home and watched the concert, thinking they'd helped pull off a major miracle.
And on behalf of KMRE, Marletto says, "It means the world to us to be there for the community and give them something to look forward to on Thursday night."
Tune in to KMRE at 6:00 p.m. every Thursday night through August 20 to enjoy this year's Elizabeth Park Summer Concert series performances. We can't wait to all gather again next summer under the trees and amidst the tunes.