COVID-19 has touched nearly every area of our lives, and the operations of local non-profits are no exception. Despite having to work around canceled fundraisers and new social distancing guidelines, many organizations—including ones supported by Peoples Bank—continue to provide critical resources to those in need.
A number of Peoples Bank employees volunteer for Whatcom-area non-profits as board members, donors, and in other helpful capacities. Here's a look at how several of these organizations continue to serve the local community during these difficult times and how you can help.
Max Higbee Center
The Max Higbee Center (MHC), which supports the needs of more than 400 developmentally disabled adults and teens, has had to adapt to changes brought about by COVID-19. On March 13, all in-person programming at the Center was canceled, in alignment with local school closures.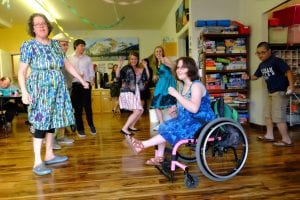 Since then, the Center has developed an extensive series of Zoom-based programs. Each program features a recreation leader and moderator and includes activities like yoga, meditation, cooking classes, coffee talks, and even virtual walking tours.
Kait Whiteside, MHC executive director, says the goal of these programs is to keep clients socially connected, helping them maintain a sense of belonging and community that supports their emotional and mental health. The programs are also geared to help clients understand what's happening with the pandemic and how it impacts them.
While around half of MHC clients live at home with their parents, the other half lives either independently or in group homes. That second group wasn't participating in Zoom programming very much, Whiteside says, so individual outreach through traditional phone calls has helped them provide additional social support.
The Center has also sent care packages to some members with basics like masks and hand sanitizer. The MHC is also working with donors to create a tablet lending system, so those without the necessary technology can access the online programming.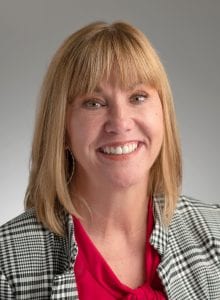 The pandemic has also severely impacted the Center's fundraising efforts. Its signature event, the craft beer-based April Brews Day, was canceled this year, creating an estimated funding shortage of nearly $200,000—about 45 percent of its annual revenue. The organization will host a virtual auction in June that should help alleviate some of that shortfall, but they're still in tremendous need of donations, which can be made online at the Max Higbee Center website.
LaVonne Olsen, director of Human Resources at Peoples Bank and a Max Higbee Center board member, has an adult son who uses MHC programs. "The work the Center is doing to provide resources and services through this pandemic is extraordinary," she says.
Lydia Place
Lydia Place, which serves individuals and families experiencing homelessness, has pivoted its operations to offer remote services. Traditionally, parenting, mental health, and case management support are delivered in-person to clients' homes. Emily O'Connor, Lydia Place executive director, says the new social-distancing methods aren't ideal, but so far, they're working out fine.
Derek Thornton, Peoples Bank Chief Financial Officer and a Lydia Place board member says they're also working hard to ensure the staff remains mentally and physically healthy as they continue providing essential services. "The pandemic has created a major disruption to businesses and non-profits in our community, but we're trying to be thoughtful and create new ways to deliver services efficiently and effectively," he says.
Still, O'Connor says the pandemic has taken a heavy toll on some of the families they serve. This especially includes younger working families, many of whom are suffering from financial impacts. Many have needed additional financial support to pay rent, and mental health assistance is often required as financial stress mounts. With schools closed, parents are juggling their own needs and the needs of their children.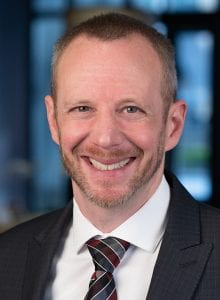 Concerns remain about future evictions, but Lydia Place is doing all they can to find housing for clients. That includes temporarily housing six families in a motel.
On the fundraising front, the organization's six-figure "Handbags for Housing" event has been postponed from June to September. Fortunately, smaller events have gone digital, like a May 8 virtual art auction that raised $17,000. In the meantime, Lydia Place has established "Housing Heroes," a monthly donation program which allows Lydia Place to provide longer-term rent support for families.
During all of this, O'Connor says Peoples Bank has been a steady supporter of its cause, whether for event sponsorship or mortgage needs.
"We applaud Peoples Bank for being the type of organization that looks locally at how it can make a difference," she says.
Whatcom Dispute Resolution Center
Despite shifting all services to a virtual medium, the Whatcom Dispute Resolution Center (WDRC) continues helping residents handle conflict in creative and healthy ways. WDRC offers individual conflict coaching, small group mediation of two people or more, and large group facilitation. The non-profit also offers supervised child visitation for parents dealing with court orders and conflict resolution training for youths and adults.
"I am so pleased and thankful to have such an amazing team that has worked so rapidly to transform our services in response to the pandemic," says Moonwater, Executive Director of WDRC.
Youth workshops, which have traditionally been done in-person through a partnership with juvenile courts, are now conducted as self-paced online workshops and video conferences. Supervised visitations are also being conducted virtually. The WDRC is successfully responding to the growing number of requests for online mediation as well. "To support its fundraising efforts, the WDRC recently received a grant from the Whatcom Community Foundation's Resilience Fund, helping it offset funding lost from a canceled fundraiser.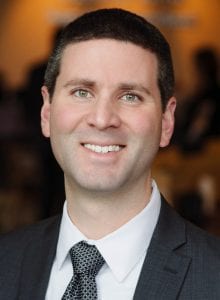 Adam Lervik, Lending Programs Manager at Peoples Bank and a member of the WDRC board of directors, helped the organization navigate the process of applying for a Paycheck Protection Program (PPP) loan, which was approved in April. "The pandemic has made operating conditions especially difficult for non-profits," says Lervik. "We're glad we could help the WDRC secure some of the financial resources they need to continue offering their services to the community during this time."
For those looking to help, donations can be made online or mailed to 206 Prospect Street in downtown Bellingham. Community members are also encouraged to register for a series of free and sliding scale trainings available beginning in June.
Northwest Youth Services
The Bellingham-based non-profit is a leader in the prevention and intervention of youth homelessness. Like other non-profits, Northwest Youth Services (NWYS) has had to adjust many of its operations.
Jenn Daly, Director of Development and Communications for NWYS, says all meetings have shifted online, as have school-based prevention programs, and cell phones have been provided to youth who didn't have remote access. Social distancing guidelines are being strictly adhered to at drop-in and housing facilities. This includes changing the way food is served, with individually packaged items replacing family-style serving set-ups. Youth also have temperature checks conducted each time they enter a facility, and NWYS ensures symptomatic clients get medical help immediately.
NWYS is limiting the number of people it can have in its drop-in space, and beds are restricted to those in their under-18 shelter space. Daly says they've not had to turn anyone away, and they hope to keep it that way.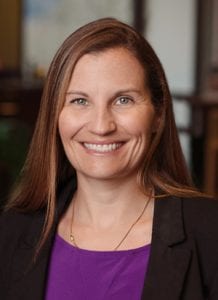 Hollie Brown, the Director of Marketing at Peoples Bank and NWYS board member, is proud of what local non-profits are managing to do right now.
"Northwest Youth Services, and many of the other non-profits in our area, have staff on the front lines with high-risk populations," Brown says. "They're doing a great job adapting to the conditions to deliver indispensable services."
NWYS is also working to reinvent its still-scheduled November Gala Auction. Direct funding donations always help, Daly says, especially since in-kind item donations currently can't be accepted.
"We rely heavily on in-kind donations throughout the year, but we don't have the staff right now to process those, or the space to keep them," she says. Instead, Daly encourages donors to check out their Amazon Wishlist.
As the pandemic continues, NWYS and other non-profits will continue helping the most vulnerable, with help from Peoples Bank and other community leaders.
Sponsored