Changing the terms of your home's mortgage—commonly known as 'refinancing'—is a big decision. It can be expensive, time-consuming, and tedious. But, it doesn't have to be. Mortgage lenders at First Federal are here to help reduce costs, confusion, and how much focus refinancing draws from your life.
"Your home mortgage is one of the most expensive bills you have monthly," says Joel Smith, First Federal's Director of Mortgage Lending. "But there are times when you can actually save a lot of money and put yourself in a better position by refinancing."
Why Refinance?
Although each homeowner's situation is different, there are a number of reasons for refinancing.
The most popular reason, of course, is to lower your interest rate. This is commonly done by either consolidating—bundling several smaller higher-interest loans into a larger one—or changing the terms of your mortgage.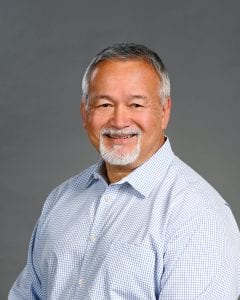 Don Collings, a First Federal lender with more than 30 years of experience, says consolidation is fairly common, unless you're perhaps positioning yourself for retirement. In this situation, if you've previously been paying down your mortgage faster on a short-term loan, you'd want to lower your payment because your income will soon change to a fixed amount.
Other reasons for refinancing include cashing out improved equity in your home, say for purposes of remodeling, or for dropping your mortgage insurance amount. You might also seek to pay off your mortgage faster, or be undergoing a deed transfer instigated by divorce or other ownership change.
Regardless of your goal, Smith says First Federal lenders are 100 percent available to field your questions and provide you with the best answers.
"You don't need a lot of information for us to walk through scenarios," he says. As long as you know your goal, what you owe on your mortgage, your home's approximate value and your credit score, lenders can begin accessing your options, even without completing a full refinancing application.
The application process itself, Smith says, isn't too daunting, either. First Federal will take applications online, in-person, or even over the phone. The process provides as much time as someone needs, but if they want to move quickly, a full application can be completed in as few as 30 minutes.
Reducing Headaches
Collings says what many clients think is complicated can turn out to be far simpler than they realize. And collecting all the paperwork you'll need? It doesn't have to give you a migraine.
"One of the things that I found has been really frustrating for clients is when a loan officer or bank person has to call them time and time again for documents," he says. "We do everything we can to know what our clients' needs are, collect the documents at one or two times max, and that's it."
The paperwork needed isn't all that daunting, either. It's not uncommon, Smith says, to simply approve a refinancing package with a mortgage statement, most recent bank statement, current pay stub, and a previous year's W2 form.
The refinancing process may also take less time than you think. While some banks warn borrowers it will take at least 60 days to complete the process, First Federal can often close in 30 days or less. Since Collings joined the bank in August, none of his loans have taken longer than a month to close.
"You just don't have those snag points that I'm generally used to seeing with larger institutions," he says of lending at First Federal. "It's very much a streamlined process."
And while a home appraisal is often the most time-consuming part of a refinancing approval, Smith says you may not even need one, depending on your situation.
Last but not least, clients often worry about third-party services and fees. Smith reiterates that, despite these fees, it's often possible to cover them in your refinancing situation.
"Refinances absolutely do not have to be expensive," he says. "It varies from scenario to scenario, but there are a lot of opportunities where there can be no out-of-pocket cost to the borrowers."
A Complete Picture
Sitting down with a First Federal lender like Collings will provide you with a complete picture of your refinancing situation. Calls and meetings are set up to address every question in a quick and honest way. First Federal lenders are also willing to take calls from homeowners who are shopping around, offering an apples-to-apples comparison as to whether First Federal is truly their best option.
"Our job is to wade through that minefield with our clients, and make sure they're comparing everything that's relevant to the closing of their loan," Collings says. "If we're not their best option, I'll tell them. I'm not going to put someone in a loan that's not going to help them."
So, with low home inventory, dropping interest rates and rising home prices, now may be a good time to consider refinancing. With that in mind, talking with a First Federal lender is your first step towards improving the financial life of your home a little bit easier.
First Federal
ourfirstfed.com
1.800.800.1577
Joel Smith NMLS# 1751983
Don Collings NMLS# 489015
Equal Housing Lender and Member FDIC
Sponsored